5 Best Test Knocks of the Last Decade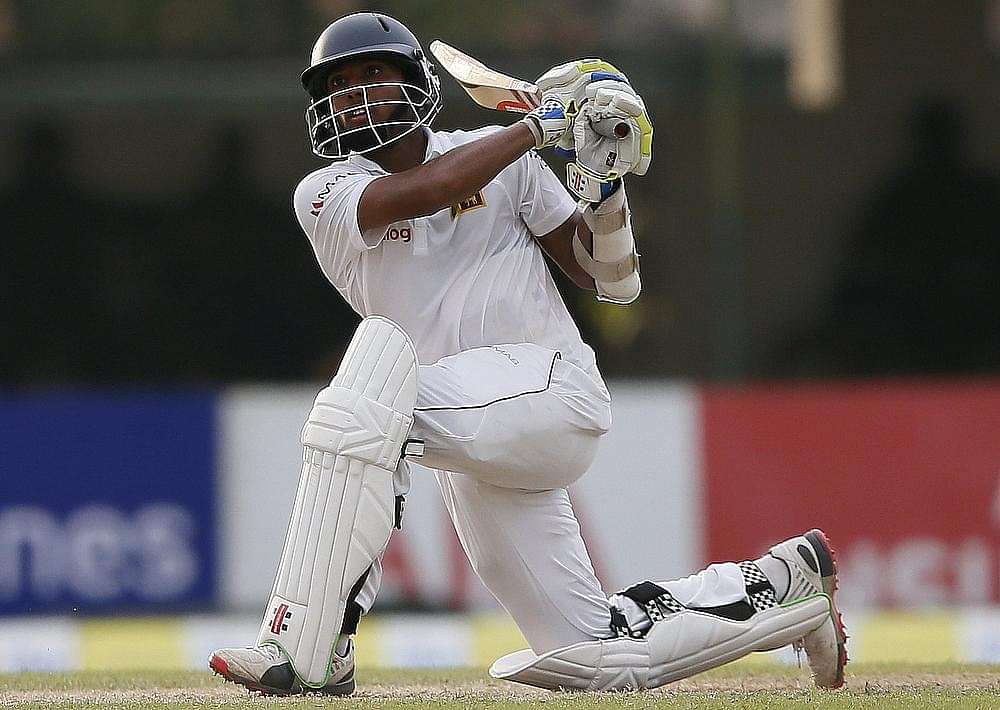 Test cricket brings out the best out of every player. Recently Kusal Mendis played a brilliant innings to win Sri Lanka the test against Aussies at Pallekele. In lieu of this brilliant match winning innings we take trip down memory lane to analyse and talk about the 5 best test knocks of the last decade. Read on to relive those wonderful moments which gave you the best cricketing emotions in the last 10 years!
5.) Sachin Tendulkar – 103* v/s England, Chennai 2008
Sachin Tendulkar has definitely played better innings than this one throughout his career but this one defies many of the odds he faced at the start of his career. In this game, India chased a mammoth total of 387 in the 4th innings with Sachin playing the pivotal role.
English skipper Andrew Strauss scored a classy hundred in the first innings of the series helping England to 316 while India could only manage 241 in return. Strauss came out again, leading India by 75, and scored another hundred setting a huge target of 387 to chase on the turning Chennai wicket in a day and half. Chasing a target of 387 is not at all easy in Test cricket.
India were given a boost from Sehwag and Gambhir who had a solid 117 run opening stand. Tendulkar came in at 141-2 with Gambhir on crease with him. As soon as he came in, Tendulkar was at ease on the wicket. The spin duo of Panesar and Swann couldn't trouble the master. Sachin played a magnificent innings spanning over than 5 hours and helped India secure the victory with his last shot.

4.)Kevin Pietersen – 186 v/s India, Wankhede 2012
Rarely has it happened that some foreign player has dominated Indians on a turning track. We knew that Pietersenn had the prowess of batting efficiently against spin when he smashed Shane Warne to all parts in the inaugural test of Ashes 2005. Pietersen was at his absolute best on a dust bowl in Wankhede that day. Although Alastair Cook and Pujara also scored a hundred, but they struggled big time. KP cruised through to his century at a strike rate of 80, creaming the spinners and pacers alike for boundaries.
Pietersen hit Ojha for a six over mid-on to reach his hundred after which everyone in the ground stood up. They had witnessed a Pietersen special which helped England to win the second test.

3.)Rahul Dravid 146* v/s England, The Oval 2011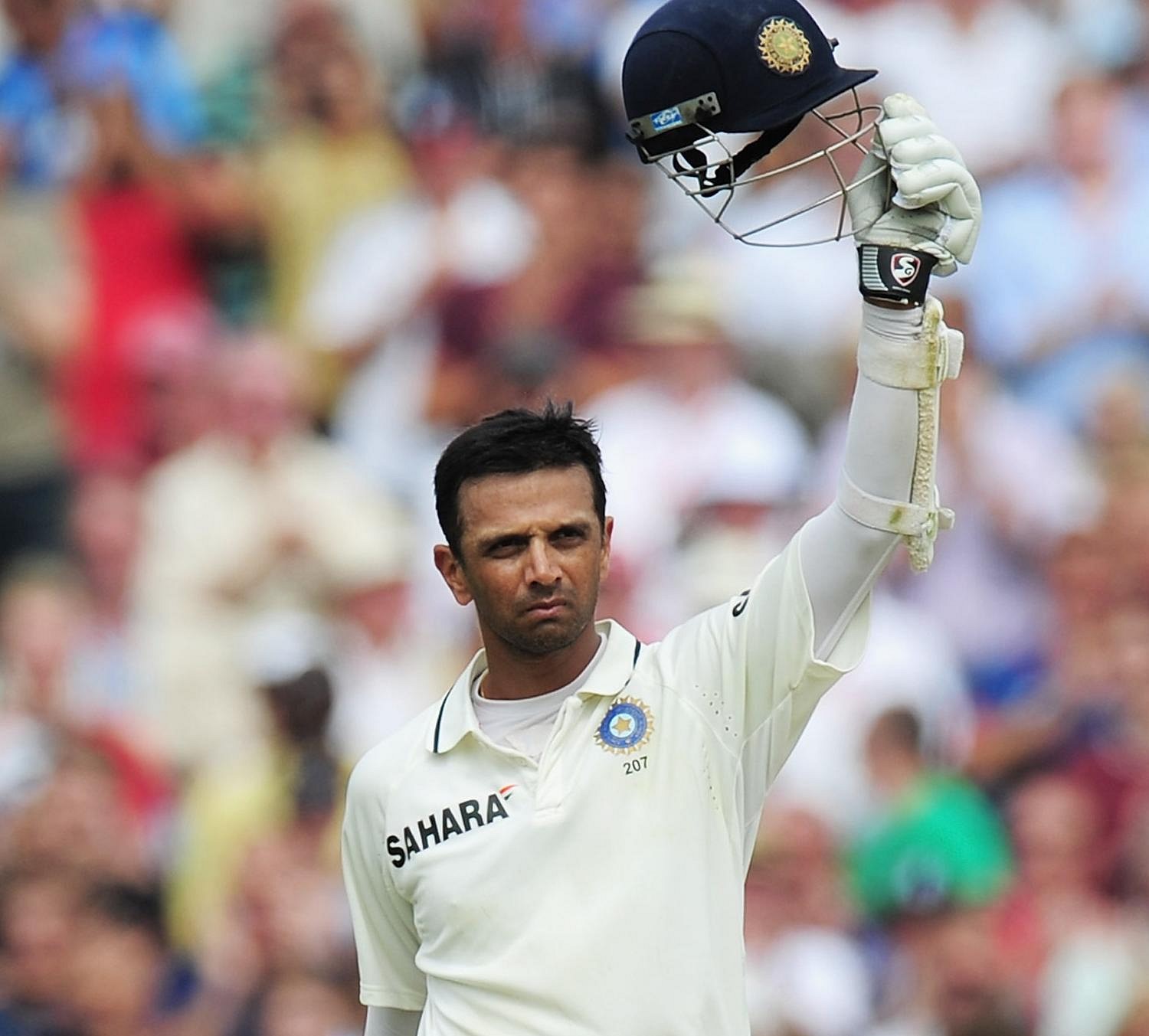 Ohh, how many times has he done it. You can have the Tendulkars, the Laxmans but this chap was the one who stood up against the swirling tide when it mattered the most. India after winning the 2011 world cup was on a high and they were quickly brought back down to the ground by this English team in the 'English summer'.
Also Read: Father-Son duos who have played for India
The 4th test of the series was at The Oval in London, but till then the series was already lost by the Indians. Dravid was in a scintillating form throughout the series. He finally scored his century at Lord's and had scored 3 hundreds apart from other important knocks in the three tests till then. Dravid even opened the innings in 5 out of 8 innings in the tour. He hated opening and he still did it, and he did it in style.
Back then, there were talks in India before the series began that Dravid had to be phased out slowly out of Test cricket. The way Dravid responded was not only great, but it spoke volumes about his mental strength and his stature. He came into Oval test, probably his last with nothing to lose. He played a magnificent innings, holding one end on the pitch. He scored an un-beatan 146 when India were asked to follow-on. As Gautam Gambhir was still feeling the after-effects of concussion, Dravid again come out to bat after 10 minutes. Only the third Indian after Gavaskar and Sehwag to do so.
Dravid had played some amazing knocks for India, many more important than this knock, but this knock and all his knocks in this series will be remembered for a long time.

2.)Ricky Ponting 156 v/s England, Old Trafford, Ashes 2005
Wasn't this like the best ever Ashes series. This series had everything, The nail-biting match saving finishes, the excruciatingly close fight by tail-enders who got out in the last over. Great innings by debutant Peterson when he took it to Shane Warne at Lord's, Glenn McGrath at his absolute best at Lord's, the uprising of Freddie Flintoff brand and what not. It had everything.
Also Read: Moments when Muralitharan made Sri Lanka proud
Australia won the firs test match and showed again that they were the predominant team which everyone had expected to be. But it all changed in the second test at Birmingham where Australia almost won the match only for Harmison to bowl that bouncer and take the wicket. Everyone had come that morning expecting England to bowl the tail-enders out, but Brett Lee along with Warne and Kasprowicz took Australia to just 2 runs from leading the series 2-0.
Third test, Old trafford, Manchester England. Australia were given a target of 423 to chase. Aussies started the 5th day badly losing openers in quick succession. In came ponting, he was given a lifeline early on when England missed a run out. Momentum swung towards Aussies, and ponting playing and handling the situation with Panache, took it to the English. At one point, it was feeling as if ponting would lead Aussies to victory. Ponting kept losing his partners and but he fought till the end. He eventually got out after scoring 156 facing 274 deliveries and batting for more than 7 hours. Aussies saved the test match, and this innings came to know as the one where Rickey Ponting showed his masterclass.

1.)AB De villiers & Faf Du Plessis v/s Australia ,Adelaide 2012
If we would have to decide who were the modern day greats, especially in One-day International, these two would definitely feature in the list. On their day, they can score the fastest century and can tear apart any bowling attack. But here, they needed to show their other skill. It was the real test, maybe the test they would definitely want to pass when they were growing up.
Australia setup a target of 430 for the proteas to chase down in 4 and half sessions. South Africa went to bat with 50 overs to spare on the fourth day. At the end of the day, Africa lost 4 of their batsman, but they had De Villiers & Du Plessis were there.
De Villiers scored 33 runs of 246 balls and showed amazing control and temperament. Du Plessis Showed a great presence of mind in his debut match and scored a century while facing 446 balls. De Villiers got out but Du Plessis played throughout the day and saved a test match for the Africans. These innings definitely ranks among the best in the last decade.
---