5 key decisions for Mourinho to make ahead of Manchester United vs Watford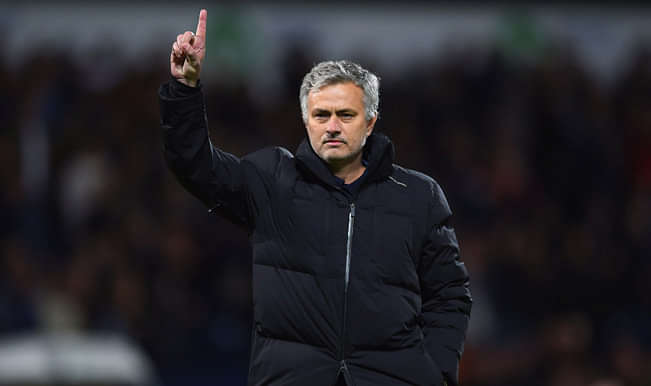 It has been a tough week for Jose Mourinho's Manchester United. After surrendering the local bragging rights to Pep Guardiola's Manchester City, there was further disappointment in store for United. A heavily altered team lost their opening Europa League match to Feyenoord, leaving Mourinho with a lot to think over. Here are 5 key decisions for Mourinho to make ahead of Manchester United vs Watford.
5) 4-2-3-1 or 4-3-3?
Jose Mourinho is known for preferring the traditional 4-2-3-1 formation. Starting from his days in Portugal, right up to his forays at Real and Chelsea, he has always preferred to have two holding midfielders and hardworking wingers, who track the opposition fullbacks.
Also Read: Rooney and Zlatan have a message for Pogba
United too started the season in a wholesome 4-2-3-1. However, Paul Pogba's acquisition and recent performances have led to many ex-players calling for United to play a 4-3-3. Mourinho even tried out the formation in the Europa League.
Although, United came away second best, it would not hurt to give the 4-3-3 a few more tries. This gives Pogba more freedom to get involved on the ball, while someone like a Carrick or Schneiderlin is present to protect the defence.
4) What to do with Rooney?
One of the biggest challenges Mourinho still has to face is the question of Rooney. The England and Manchester United captain had a brief foray in midfield at the end of the last season.
Since then, he has been restored to his number 10 position in both club and country. However, if United switch to a 4-3-3, where does that leave Rooney?
Also Read: 5 things we learned from Barcelona vs Celtic
It seems impractical to play him on the wing ahead of Young, Lingard, Memphis, Martial and Rashford. And that is not even considering the claims of Mata and Mkhitaryan.
The only other option is to play him in midfield. But there too there are contenders aplenty in the form of Carrick, Fellaini, Herrerra, Schneiderlin and Pogba.
When all is said and done, Rooney could turn out to be the biggest casualty in the long run.
3) Smalling or Blind?
Chris Smalling was one of United's best performers last season, and certainly the best defender. Unfortunately, he managed to pick up a double booking in the FA Cup final. This, and a niggling injury, kept him out of the Community Shield and the season's ones league match.
In his absence, Daley Blind and new recruit, Eric Bailly, formed a successful partnership at centre back. However, Blind's lack of build and pace, was expectedly found out in the Manchester derby.
As Paul Scholes said, people were waiting for Blind to fail. The combination of Smalling and Bailly started at Feyenoord. Now it remains to be seen, whether Mourinho reverts to Blind or keeps faith with Smalling.
2) Carrick to get a look in
Michael Carrick is United's second most senior player in the squad, after Wayne Rooney. In the summer, he was handed a one year contract extension by Mourinho.
Carrick even started the Community Shield alongside Fellaini, but was hauled off at the hour mark. Since then, the veteran Englishman has not featured in the Premier League. He was unused substitute in mid-week.
Carrick's inclusion however, depends on Mourinho playing a 4-3-3. With Schneiderlin failing to impress in mid-week, Mourinho could yet opt for the vastly experienced Englishman.
Carrick's inclusion would also allow Pogba to chase the ball, rather than worry about the opposition number 10. As Scholes mentioned ,"Carrick would get the most out of Pogba".
1) Where does Rashford fit in?
Marcus Rashford has continued from where he left off last season. After being ignored for the first two weeks, Rashford made his point to his manager by scoring the winner against Hull City.
He followed that up with a hat trick for the England U21s. In the derby too, United looked potent upfront when Rashford replaced the ineffective Martial at half time.
With Zlatan set to return to the starting line-up at the weekend, where does that leave Rashford? Does he return to the bench, or has Mourinho seen enough to gamble on the teenager?
---