5 reasons why India loves MS Dhoni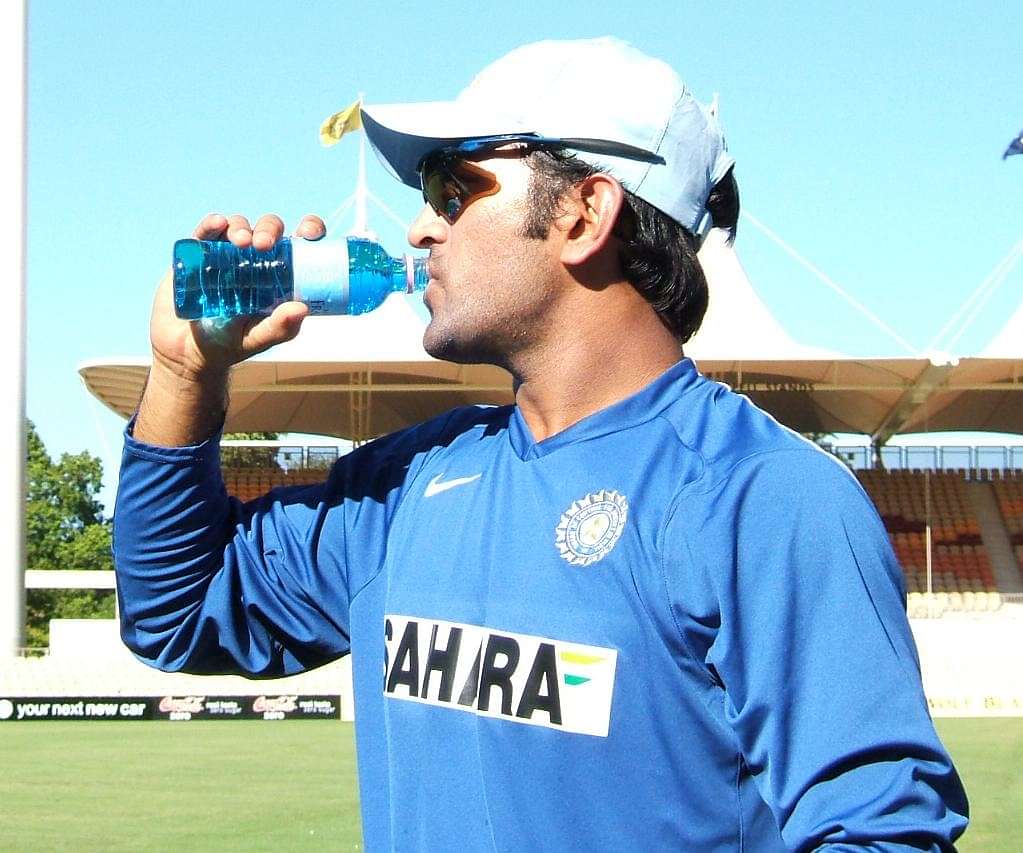 The first trailer for 'MS Dhoni: the untold story' has been released. After a brief lull, Dhoni mania is again upon us. Here are 5 reasons why we love MS Dhoni.
1) Captain Cool
Sourav Ganguly and MS Dhoni are two of the most successful captains of the 21st century. However, this is where the similarity ends. While Ganguly was an elegant left handed batsman, who could ball a bit. Dhoni is as unorthodox as you can get. Also he is a wicket keeper.
Also Read: What if cricketers were Bollywood superstars
One can also point out that Dhoni has always been one of the fittest cricketers around. This is in stark contrast to Ganguly who regularly had fitness issues.
However, the biggest difference between the two is their demeanour during captaincy. Ganguly was prone to losing his cool on the field and generally gave the impression that he was carrying the weight of the country on his shoulders.
Dhoni, on the other hand, rarely betrays emotion on the field. Looking solely at Dhoni's expressions, an uninformed observer would be hard pressed to determine the situation of the match. This has led to numerous last over victories for India under Dhoni.
Say what you will. This serene attitude has been a refreshing change.

2) Last ball sixes
The legend of finishing matches with a six has latched on to Dhoni. While Dhoni made his debut as an attacking batsman, who used to bludgeon every ball within reach. He later morphed into an expert finisher who could adapt his game accordingly.
Also Read: Cricketers reimagined as Mahabharata characters
The one thing that did not change was Dhoni's habit of finishing a match with a six. This came to the fore even more so, when Dhoni finished the 2011 ICC World Cup Final with a six.
Dhoni has this uncanny ability of dragging a chase to the last over. This habit might force viewers to watch with bated breath and thumping heart and chew their nails out. But, as everyone knows Dhoni can always change/win the game with a six.

3) Uncompromising attitude towards success
Dhoni's captaincy reign has had its fair share of controversies. But then again, this is to be expected in India.
Among others, there have been a host of big names dropped throughout. In early 2008, former captains, Sourav Ganguly and Rahul Dravid, were shown the door from the ODI side. More recently, the likes of Sehwag, Zaheer Khan and Gambhir have been phased out.
Also Read: Father Son duos who have represented India in international cricket
While these decisions have made Dhoni unpopular in certain sections of the country, the man himself has never bothered. Putting emotions aside, and thinking pragmatically, India's limited overs team did need a makeover in 2008. This necessitated the dropping of Ganguly and Dravid.
Also, after the twin debacles in 2011-12 (England and Australia), it became apparent that there was a need for new blood in the side. Apart from the cricketers mentioned above, the lies of Harbhajan and Yuvraj too have spent time on the side lines.
Thus Dhoni has time and again proven that he would never let anything, even friendship, get in the way of success.

4) Gut feelings
Dhoni has made a career out of winning matches with logic defying, yet game changing decisions. The cornerstone was laid way back in 2007. In the final of the World T20, Dhoni trusted the unheralded Joginder Sharma to bowl the last over ahead of the much more experienced Harbhajan Singh.
Also Read: 5 best Test knocks of the last decade
While, it is debatable how much of Joginder's success was down to his ability or Misbah's misjudgement. What cannot be discounted is the fact that if Dhoni believes in something, he never hesitates to try it out.
This has come back to bite him on several occasions. Be it his Quixotic bowling changes in test cricket, or team selections in crucial games. Dhoni has regularly been chastised for making poor decisions. But again, this is to be expected in a cricket crazy nation like India.
On the other hand, it has led to memorable victories in 2 World Cup finals, among others. The most recent case was in the 2016 Asia Cup match against Bangladesh. Dhoni entrusted the last over to Hardik Pandya, who managed to pull off an incredible victory.

5) The joy his performance gives
Last but not the least, sport is meant to entertain. True, there are life lessons to be learnt. But, ultimately, the millions of people watching, want to get their money's (and time's) worth. This is never more apparent than watching Dhoni perform.
His every move excites the spectators. Bat in hand, Dhoni is capable of being as brutal as a Sehwag or a Gayle. While keeping, his wisecracks from behind the stumps often leave audiences in splits. At the same time, they provide a refreshing background to the action.
All in all, Dhoni is the perfect embodiment of the modern cricketer, who is meant to scrape of the weariness from our daily lives with his performance on the field.
---