5 Reasons why India loves Virat Kohli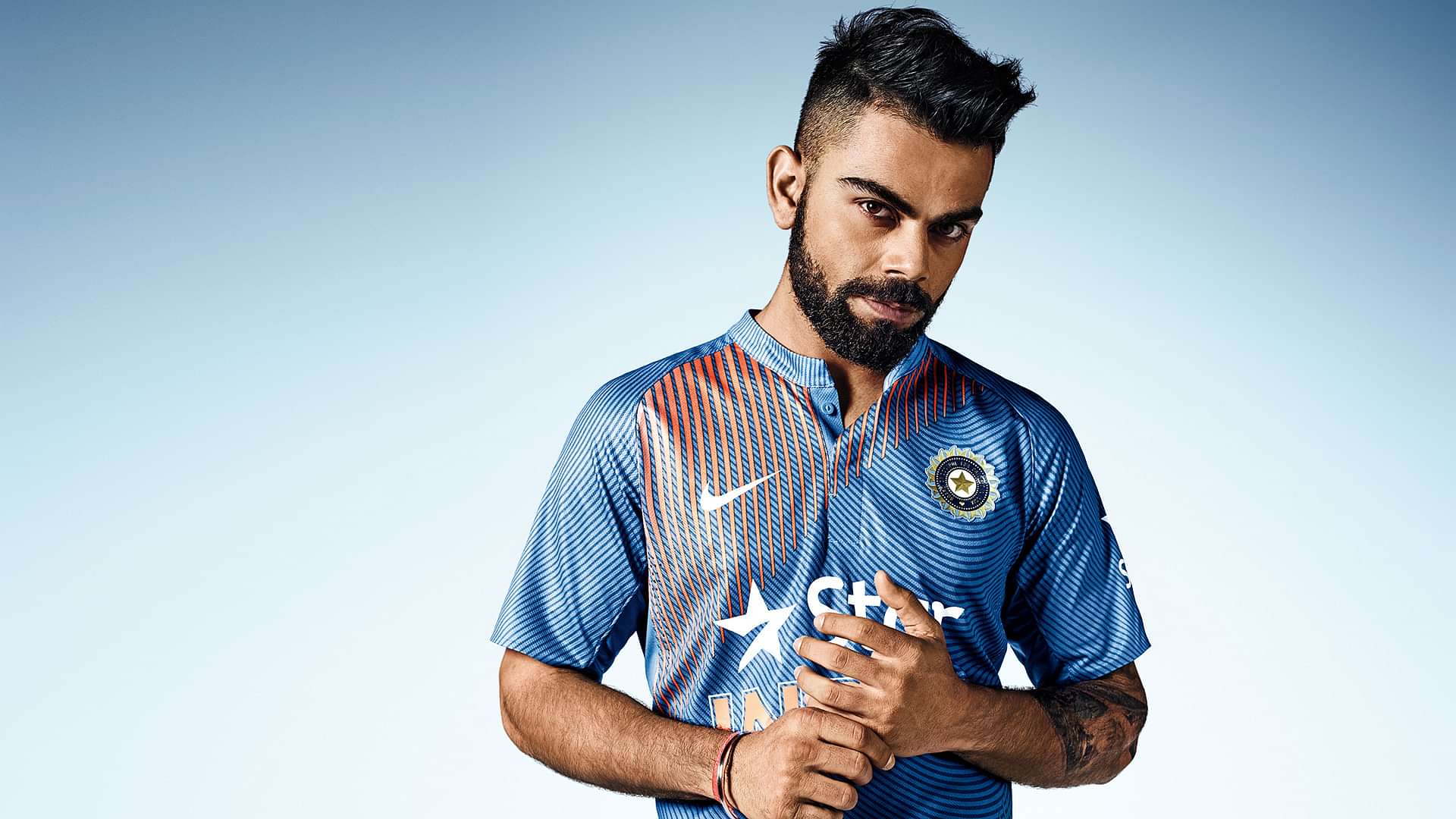 Virat Kohli is all set on the way to register his name his name as one of the greats in the modern day cricket. At the pace at which he is scoring runs, no records seem unsurmountable for him. The way he has transformed him as a person since he made his first appearance in the national side has astonished many cricket experts.
The raw aggression in him has now converted into a subdued calm which gives the audience a belief that he is going to win games for India. It is the same aggression which ignites in him the hunger to score big each and every time he goes out to bat. We at the SportsRush analyze why Indians are die-hard fans of Virat.
1) Commitment for the game.
Sunil Gavaskar once said that "To become a good player you need talent but to become a great player you need to have attitude like Virat Kohli."
Kohli played a crucial Ranji match in 2006, despite the fact that his father passed away the same day. He scored 90 runs in the match against Karnataka. This incident clearly shows his love and commitment towards the game. The same commitment is reflected each and every time he is there on the field.
His body language on the field and the confidence with which he carries himself on the field causes jitters in the opposition camp. Surely this attitude has helped him to reach where he is today.

2) Champion chaser of Targets.
"There aren't too many batsmen in world cricket today, who love chasing and the burden of trying to overtake a big score. The more the pressure on Virat, the better he plays." Said Harbhajan Singh.
Virat Kohli is already third in terms of most centuries when batting second in ODIs, but his rate of scoring them is unmatched in the format's history.  In 63 innings when batting second, Kohli averages 62.77 at a strike rate of 89.23, with ten centuries, an average of 6.3 innings per hundred; when batting first, he averages 37.72 at a strike rate of 84.26, with six hundreds in 47 innings. So far in his career, Kohli has scored 65% of his ODI runs in chases; the corresponding percentage for Sachin Tendulkar is 47%, for MS Dhoni it is 44%.

3) Consistency
If one talks about consistency the very first thing that comes to mind is Virat: The run machine. For Virat consistency was never a problem, he continued to score runs in every situation, on every kind of wicket and in any of the format.
Many believe the secret behind his consistency is that he firmly states that ODI and T-20 format is just an extension of Test cricket.
Even in the shorter format his stroke play is just an extension of the strokes he plays in the test format. The most important thing is that he understand his limitations as a batsmen and models his game suiting those limitations.
For example he understands and states it clearly that he does not have the raw power to hit sixes at will, therefore he only aims to place his strokes in the gaps to hit boundaries.

4) Overseas Performance
The biggest positive on Virat Kohli's side is his overseas performance. Be it Australia or South Africa he never loses in any opportunity to score runs. Yes, he had a horrible tour against England in England in 2014. But that is a topic of the past as he has improved quite nicely post that tour.
He scored a century against South Africa in their backyard against the bowling attack comprising of Dale Steyn, Morne Morkel and Vernon Philander in 2012.
Kohli is one of the few Indian Batsmen who has a batting average in the higher fourties range in overseas conditions.
He scored 2 centuries and 2 fifties in 5 ODI series against Australia in Australia and was the second highest scorer in that series behind Rohit Sharma. He was the Man of the Series in the T-20 series scoring fifty in every of the three matches.
He also neared India to a win in Adelaide in Tests in 2014-15. His game doesn't change a bit even though the playing conditions change.

5) Kohli the showman
The people's favourite, Kohli, is a true showman who knows that people have come to watch cricket for the sheer pleasure and entertainment that they get out of it.
He treats people with proper cricketing shots, immaculate defense, lofty shots for fours and sixes all over the ground, takes great catches and fields exceptionally well and even throws a little bit of banter at the opposition (who doesn't love a little spice).
The celebration style changes from jubilant to serious according to match situation again which the crowd appreciates and enjoys.
Not to forget the sheer number of celebrations that he does as he hits big is something which definitely would bring nightmares for the opposition.
---