Can Jasper Cillessen Become Barcelona's Number One ?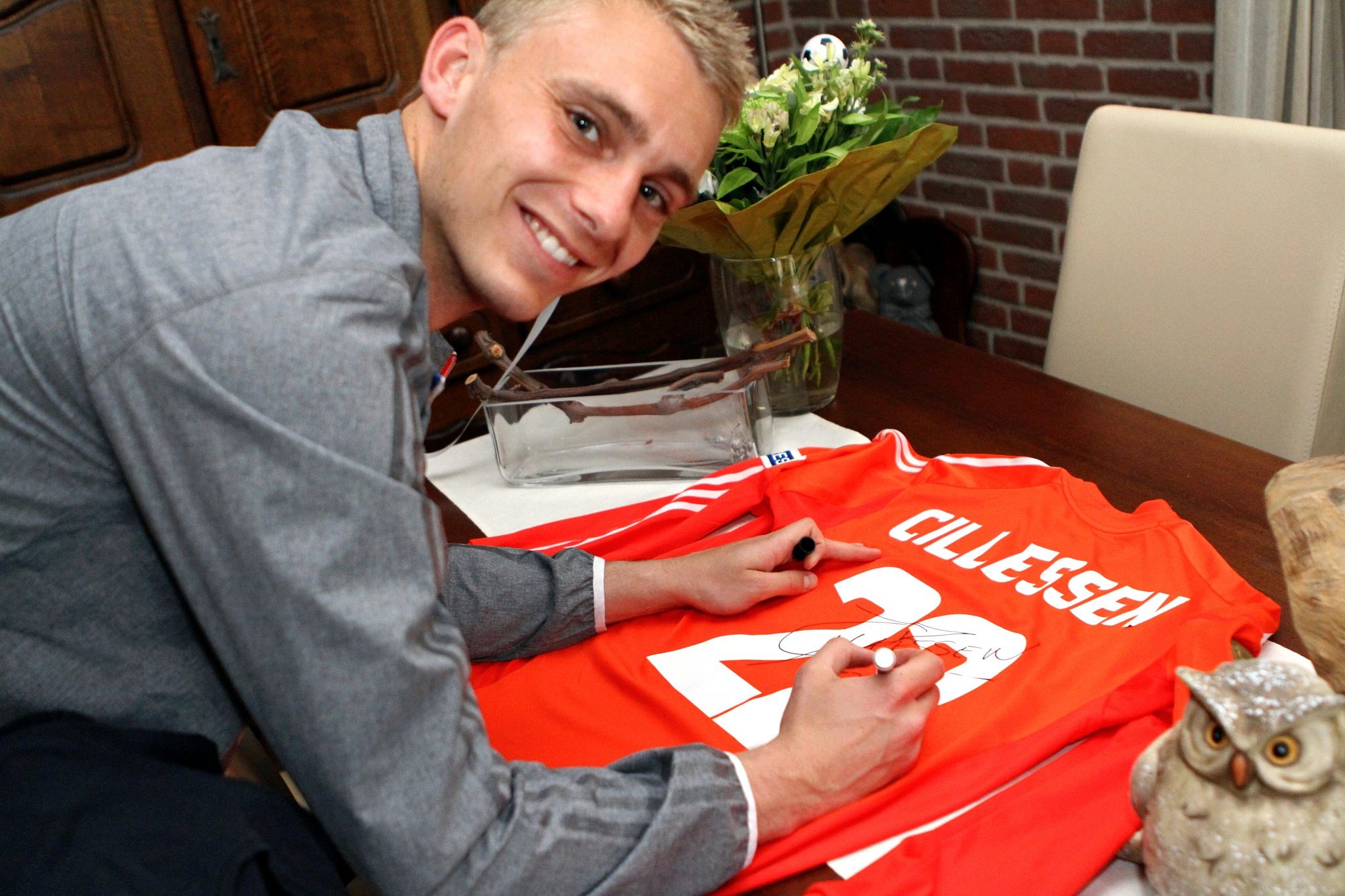 Jasper Cillsessen has completed his switch from Ajax to Barcelona in a five-year deal as per the announcement made by Barcelona.
"I've come here to make things difficult for the coach but I'm not Ter Stegen's enemy, we're friends. I know that it's going to be difficult to play here because there's a lot of competition." Cillessen said on Friday.
The 27-year-old Dutch International arrives at Camp Nou post the departure of the experienced stopper Claudio Bravo. Bravo, earlier had completed his move to the English Club Manchester City for a sum of 15.4m Euros.
Bravo out !
Barcelona confirmed in a club statement that they have agreed on a 13 million Euro plus 2 million variable for Cillessen with the buyout clause being set at 60m Euros.
Earlier, Cillessen had posted a picture of himself in a Barcelona Shirt with the caption "Dreams do come true".
The Dutch stopper was officially introduced to the Media and the fans in Camp Nou on Friday.
Ajax through and through !
Cillessen made his league debut for Ajax against fierce rivals in the form of Feyernood under the managerial ship of the former Ajax manager Frank De Boer. He came on as a substitute very early in the match to replace the sent-off, Kenneth Vermeer.
It took Cillessen 2 long years to replace the former first choice goalkeeper Vermeer. Cillessen made his full debut against in the second round KNVB Cup match away against V.V Noordwijk.
He has kept 63 clean sheets in the 143 appearances he had for his Dutch side. He was also named the Best Player of the year for Ajax in the year 2014-15. (Jasper Cillsessen )
One excellent season for Ajax was enough not only to catch Louis van Gaal's eye but also convince him of a place in the World Cup squad and even made him the first choice for his country.
Could he be a Barcelona, fit player?
Last season, Barcelona had two excellent keepers who were equally good with their footwork and their ball distribution. Jasper Cillessen, a three-time Eredivisie winner is known for his good shot stopping ability and is great on one-on-ones.
The goalkeeper also is extremely agile and has some great reflexes which make him a hard keeper to beat. He is quick on his feet and can move between the posts quickly as well.
Jasper Cillessen is not very comfortable with the ball on his feet, which is one of the concerns for Barcelona. He tends to get caught out too often when put under immense pressure. This mistake might cost Barcelona a game or two as Barcelona's opponents often look to close down the goalkeeper.
The Future or Present No 1 ?
Jasper Cillessen also isn't best at saving penalties due to his slighter frame in comparison with the Current Barcelona's number one goalkeeper Marc-Andre ter Stegen.
Cillessen, on the other hand, is a reliable goalkeeper to pass back as the last man of defence. His reflexes, on the contrary, is top notch and the ease with which he deals the crosses are nearly impeccable.
With experience under his belt, he is an ideal replacement for the departed goalkeeper Claudio Bravo.
---