Ana Ivanovic retires : 5 Interesting Things about the Serbian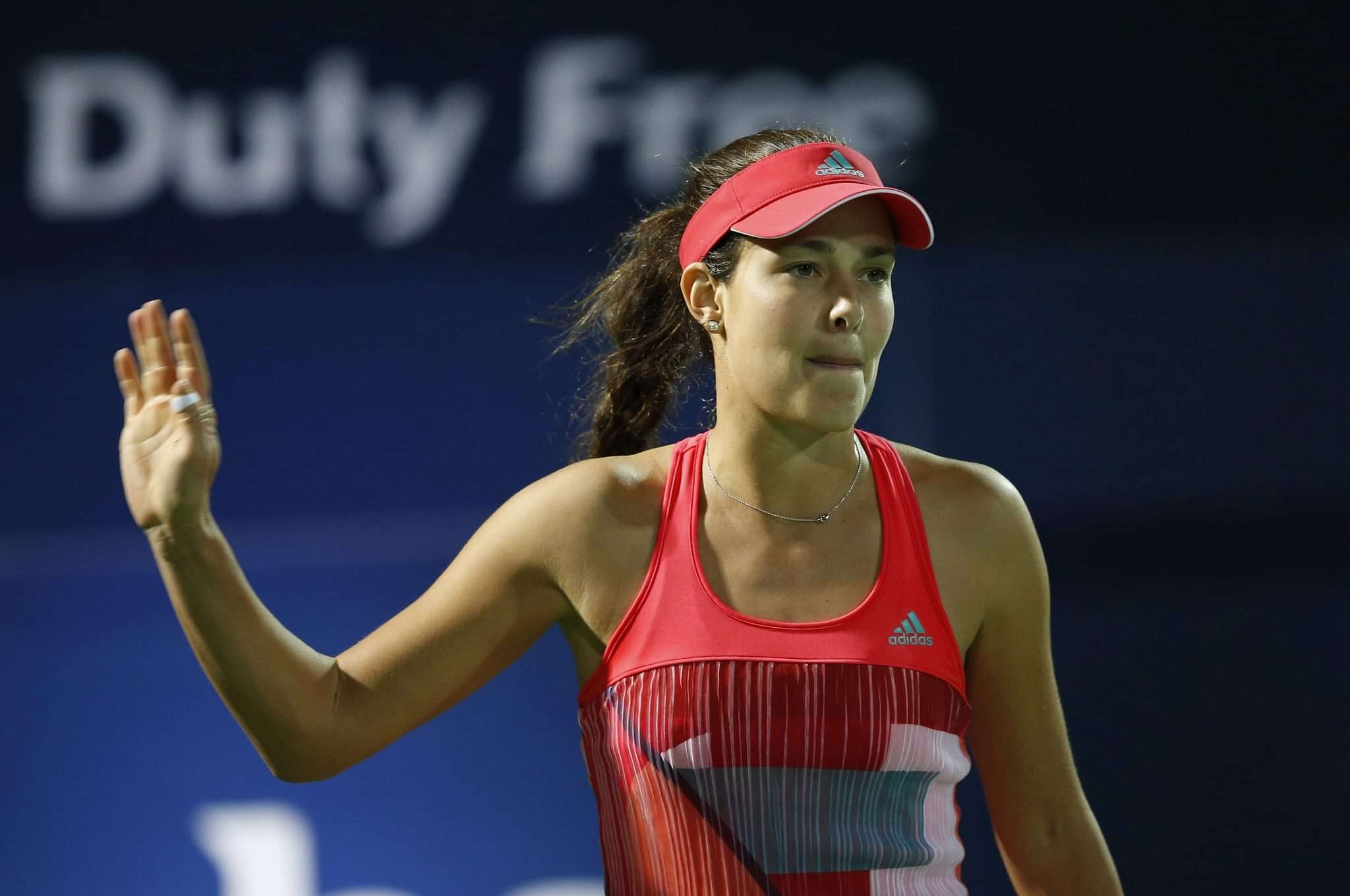 Tennis fans all around the globe were crestfallen after a news broke about Ana Ivanovic's retirement. The former French Open Champion and world number 1 has retired from international tennis with immediate effect. The Sportsrush reminisces her journey with 5 Interesting Things about the Serbian beauty and tennis sensation.
1) Roots, upbringing and interests
Ana was born in a traditional Serbian family at Belgrado in 1987. Her mother is a lawyer and is often seen following Ana's matches closely alongwith her dad, who is an economist. She also has a sibling Milos, with whom she plays basketball as a hobby. She is also a avid soccer fan and an ardent follower of the Serbian club Partizan.
Coming to the Serbian's hobbies, Ana enjoys shopping and watching thrillers and movies. Some TV series to her liking include 24, Prison Break and Lost. She also has a keen interest in books concerning history and Greek mythology. In 2007, Ana also studied finance and Spanish studies in a university in Belgrado.

2) Ana's tennis role models and early days
Ana started playing tennis at an young age of 5. The thrilling match in which Monica Seles defeated Steffi Graf in the 1992 French Open final pushed her into pursuing tennis as a profession. Apart from Seles, Ana admires Roger Federer for his immaculate professionalism on and off the court.
During the NATO Bombing in 1999, she was forced to train during the morning to avoid bombardments. Furthermore, she trained in an abandoned swimming pool in the winter due to paucity of tennis facilities. At 13, she relocated to Basel to pursue her dream. Her manager back then, Dan Holzmann, has still stuck to her till date.

3) Style icon and UNICEF Goodwill Ambassador
Ana Ivanovic is considered one of the sexiest players in the WTA circuit. She has been a sight to behold both on and off the court. This has led to massive amounts of media attention throughout her career. In 2008, she was ranked No. 23 among the 100 sexiest women by FHM magazine, ahead of actresses like Natalie Portman and Salma Hayek.
She also brought out her altruistic nature to the fore by acting as an UNICEF Goodwill Ambassador. Till date, she remains keen on issues concerning child education and protection of minors and destitutes. Moreover, we also frequently see her promoting study and sports among the youth.

4) Exploits in the tennis circuit
After turning pro in 2003, the Serbian won her first WTA title at Canberra by beating Hungarian Melinda Czink. Ana also was the losing finalist at the Junior Wimbledon tournament in 2004. However, her major breakthrough would come in 2006. She beat players like Jelena Jankovic and Dinara Safina to end 2006 as world number 14.
Later on, Ana's advance to the Roland Garros final in 2008, made her reach the peak of the WTA rankings. She would go on to win her first and only Grand Slam title too defeating Dinara Safina 6-4, 6-3. Her career nose-dived soon after and even though she made commendable comebacks in 2012 and 2014, she wasn't the player she once was.

5) Love life and marriage
Ana Ivanovic has dated athletes like Spanish tennis star Fernando Verdasco and Australian golfer Adam Scott. She recently tied the knot with Manchester United and German footballer Bastian Schweinsteiger in July this year. She would soon retire from international tennis even after dodging several rumors regarding the same issue.
The Sportsrush wishes Ana Ivanovic all the best in her upcoming life outside the tennis court. We thank her for providing all the memories on court during her career!
---