Andrew Strauss passes huge statement on Eoin Morgan's future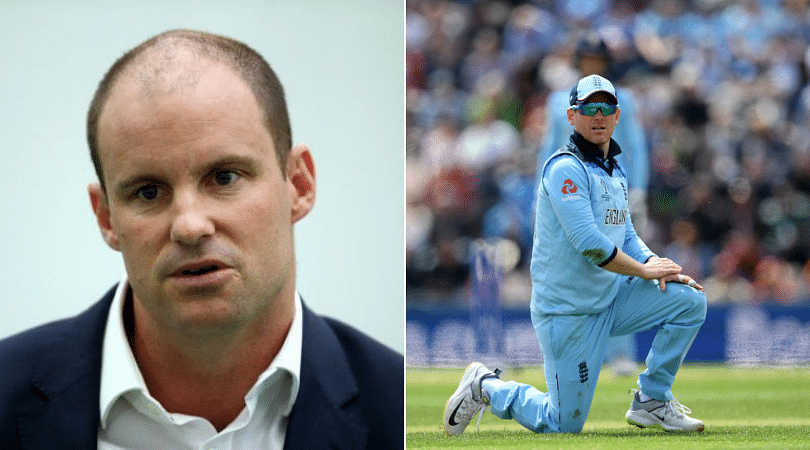 Strauss passes huge statement on Eoin Morgan's future: The former English captain was vocal about the current English captain.
After being handed the reigns of England's limited-overs team just before the ICC Cricket World Cup 2015, Eoin Morgan has led an emphatic turnaround of the English team. From looking short of answers in 2015 to eventually winning the tournament this time round, Morgan has become the first captain to win the 50-over World Cup.
While the 32-year old cricketer is a vital part of the English team at this point in time, will he be playing as a 36-year old cricketer till the next World Cup in 2023 remains unknown.
A journey starting with new 5 new caps in Dublin then to that New Zealand series win, all those ODI series wins home & away and that world record score at Trent Bridge. Working with these bunch of lads under Captain Morgan has been privilege. Yesterday was a good day. Thank you pic.twitter.com/M7qFTW9tMM

— Gareth Copley-Jones (@garethcopley) July 15, 2019
Strauss passes huge statement on Eoin Morgan's future
Speaking during the launch of Ruth Strauss Day, Director of England Cricket Andrew Strauss opened up on the prospects of Morgan playing the next premier tournament.
"The question for him is what he wants to achieve here because he has climbed Everest. That is the question for all the players, because we have made mistakes in the past.
We've won Ashes series and got to No.1 in the world and thought that was the end in itself. We have to find a way of making this a launchpad for something bigger and better and that is a huge challenge," Strauss was quoted as saying.
ALSO READ: What if the boundaries of New Zealand vs England match were the same?
Only time will tell if Morgan will play the next World Cup or not, one thing which is almost confirmed is that Morgan will lead England in the ICC World Twenty20 in England next year. Adding on to what he said, Strauss laid emphasis on Morgan remaining driven and motivated.
"I certainly hope that what he is doing right now, unless he is absolutely clear he wants to carry on, is just taking a bit of time to reflect where he is at.
"To stay on as captain he needs to be driven and motivated to push people on as he has done over the last four years and if he has the bit between his teeth then we've seen just what a fantastic leader he is," Strauss added.
---
Share this article