Andy Murray in tears after a 3 am victory against Marius Copil in the Citi Open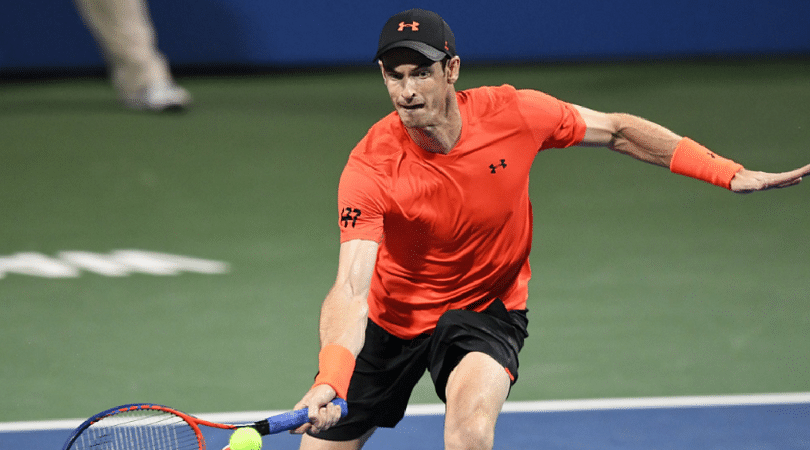 Andy Murray withdrew from the tournament following his win over Marius Copil.
Britain's former world number one player, Andy Murray has been recovering from a hip injury for which he had undergone a surgery in the month of January. Andy is back in action at the Citi Open in Washington for his preparation for the hard court season.
After winning his first two matches, his third round match which was scheduled on Thursday against Marius Copil, did not begin until midnight due to rain delay. After a gruelling contest between the two, Murray edged out Copil 6-7,6-3,7-6 in a match that finished at 3 am local time in Washington D.C.
Murray, who has been through hell for the last one year due to a career-threatening hip injury, was full of emotion after reaching the latter stage of the tournament after a long time. After the end of the match, Murray covered his face in a towel and wept uncontrollably for more than two minutes.
Watch the video:
"It was just the emotions coming out at the end of an extremely long day and a long match," Murray told after the match.
Murray was visibly concerned about such a late finish as he was scheduled to play against Alex de Minaur of Australia with less than 16 hours of rest. "Finishing matches at three in the morning is not good," Murray said. "It's not good for the players. It's not good for anyone, I don't think, involved in the event. It's not good for fans, TV. Nobody."
"I'm giving my view right now as someone who's just come back from a very, very long injury lay-off. I don't think I should be put in a position like that, when you're expected to come out and perform the next day. I don't think it's reasonable," added Murray.
The three-time grand slam winner has plummeted down the rankings table with his current rank being 832 because of his injury and is now trying to clinch his first ATP title since March 2017.
Murray eventually pulled out of his quarter final clash against De Minaur having been pushed to his physical limits during the week.
Murray's outburst of emotion after the important victory shows how much he missed being on court and the immense love and passion he has for the game.
---
Share this article