Arun Jaitley Stadium: Why is Delhi's Feroz Shah Kotla Stadium being renamed after former Finance Minister?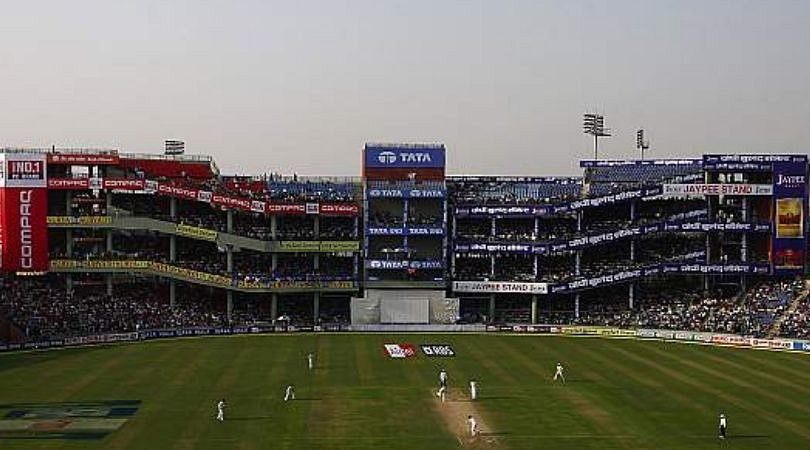 Arun Jaitley Stadium: Delhi's iconic Feroz Shah Kotla is all set to be renamed after former India Finance Minister.
Delhi's iconic Feroz Shah Kotla cricket stadium is all set to be renamed as "Arun Jaitley Stadium". DDCA (Delhi & Districts Cricket Association) took to their Twitter handle to make the development public nearly an hour ago.
A renowned politician and former India Finance Minister, Jaitley breathed his last on Saturday at the AIIMS in Delhi. Having become the President of the DDCA back in 1999, Jaitley held the post for 13 years. It is due to the same reason that Jaitley was rated very highly by the cricketing fraternity of not just Delhi but the whole country.
Jaitley was also elected as the vice-President of the BCCI (Board of Control for Cricket in India) for a brief period in 2013. Apart from this, he had also served as a member of the Indian Premier League Governing Council.
It is worth mentioning that the stadium has been renamed after Jaitley and that the ground will continue to be called as the Feroz Shah Kotla ground. DDCA President Rajat Sharma also shared the details of the renaming function. As announced earlier, one stand of the stadium will also be named after India captain Virat Kohli.
Twitter reactions on Arun Jaitley Stadium:
News Alert: Kotla to be renamed as Arun Jaitley Stadium.
In a fitting tribute to its former president Arun Jaitley, @delhi_cricket has decided to name the Stadium after him. Mr Jaitley, who passed away on August 24, was president of the DDCA from 1999 to 2013. @BCCI

— DDCA (@delhi_cricket) August 27, 2019
The renaming function will be held on Sept 12 at Weightlifting Auditorium, Jawaharlal Nehru Stadium. Home Minister @AmitShah will be chief guest, and Minister of State for Youth Affairs & Sports, @KirenRijiju will be guest of honour.

— Rajat Sharma (@RajatSharmaLive) August 27, 2019
#ArunJaitley during his tenure as DDCA chief from 1999 to 2013, got the stadium renovated into a modern infrastructure, increasing its capacity to accommodate more fans and building world class dressing rooms and other cricketing facilities.

— Rajat Sharma (@RajatSharmaLive) August 27, 2019
Sh Arun Jaitley ji loved cricket, his contribution to the game & building world class infrastructure gave Indian cricket some of its biggest names over the years.

I strongly welcome the decision to rename the cricket stadium in his honour.

| @delhi_cricket @BCCI | https://t.co/ZjG8iAfLfu

— Anurag Thakur (@ianuragthakur) August 27, 2019
Gautam Gambhir seems to taken the initiative
It was former India opening batsman Gautam Gambhir who took to his Twitter account yesterday to propose the Governor to change the name of the Yamuna Sports Complex as Arun Jaitley Sports Complex. Gambhir had also shared an image of the application.
May he remain in our hearts forever. As a mark of respect to our beloved leader, I hereby propose to rename "Yamuna Sports Complex" as "Arun Jaitley Sports Complex" #RiPJaitleySir pic.twitter.com/ooK95RZHiQ

— Gautam Gambhir (@GautamGambhir) August 26, 2019
For more cricket-related news, click here.
---
Share this article