Rajat Sharma imposes life ban on Anuj Dedha for attacking Amit Bhandari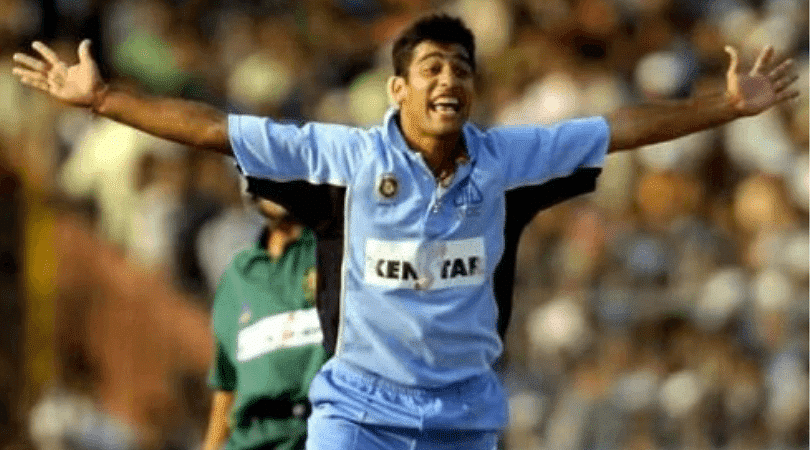 Rajat Sharma imposes life ban on Anuj Dedha: The President of DDCA had laid emphasis on exploring a larger conspiracy.
Former India pacer and current Delhi selector Amit Bhandari was recently attacked by a few goons after he didn't select a player for an upcoming tournament. Bhandari, 40, was immediately taken to a nearby hospital and was eventually declared 'out of danger'.
Identified as Anuj Dedha, the cricketer had launched an attacked on the selector after he was denied a spot in Delhi's U-23 squad. Dedha and his hired goons attacked Bhandari at St Stephen's ground while he was watching a practice match of the Delhi's team for the upcoming Syed Mushtaq Ali Trophy.
Former cricketers condemn the incident
The incident invited condemning reactions from several Delhi cricketers and Bhandari's teammates when he played for India.
The attack on Delhi selector Amit Bhandari for not picking a player is a new low and I am hopeful that stringent action will be taken against the culprit and adequate measures will be taken to avoid such incidents.

— Virender Sehwag (@virendersehwag) February 11, 2019
"Former India paceman and Delhi selector Amit Bhandari was seriously injured when a group of men led allegedly by a Delhi Under-23 cricketer Anuj Dedha attacked him on Monday.

The goons attacked Bhandari for not shortlisting Dedha for the Under-23 team." https://t.co/vWg2Ko5hVg

— Bhuvan Bagga (@Bhuvanbagga) February 11, 2019
Delhi: DDCA chairperson Amit Bhandari attacked during Under-23 team's trials at St Stephen's ground;DCP North N Prasad says,"We got info that one rejected candidate came to Amit Bhandari asking why he didn't get selected,& then hit him with stick & hands. Bhandari is in hospital" pic.twitter.com/93piUJF64Q

— ANI (@ANI) February 11, 2019
DDCA imposes a life ban
In a recent interview with The Times of India, DDCA (Delhi & Districts Cricket Association) President Rajat Sharma announced a life ban for Dedha.
"The DDCA has decided to impose a life ban on the cricketer and they will also probe into matters in which selectors are forced to pick a few players in the team. "I agree with Virender Sehwag and Gautam Gambhir's suggestion and we will be banning Anuj for life," Rajat Sharma was quoted as saying.
Not taking the incident lightly, Sharma also mentioned that a large conspiracy needs to be explored and that an extensive investigation will be carried out.
"The angle of a larger conspiracy needs to be explored. There needs to be an extensive investigation in this matter. I have also decided that there will be a probe into all the complaints regarding selectors getting calls to pick certain players. There have been several such complaints this year. The LG has assured me that he will extend his support in this matter," Sharma added.
Disgusted to see this happen right in the heart of the Capital. This can't slip under the carpet and I will personally ensure it doesn't. To begin with I am calling for a life ban from all cricket for the player who orchestrated this attack post his non-selection. https://t.co/RpS6fzTcNl

— Gautam Gambhir (@GautamGambhir) February 11, 2019
Absolutely agree with Viru ! This kind of inhuman act can never be tolerated. Strict action needs be taken against all the culprits involved ,wishing Amit Bhandari a speedy recovery 🙏 https://t.co/2QViLFF6xB

— yuvraj singh (@YUVSTRONG12) February 12, 2019
Kirti Azad writes to Rajat Sharma
In a letter to Sharma, former India cricketer Kirti Azad mentioned that cases of goons trying to force their way into the Delhi squad is happen every couple of years.
"It has been a history in DDCA that every couple of years, a goon tries to force his way into the squad, not on merit, but on the back of strong arm tactics. The past has seen entire Selection Committees being sacked rather than pressurising the police to register criminal cases against the delinquent cricket players," Azad wrote in a letter to Sharma.
Read Sharma's immediate take on the matter below:
The assault on @delhi_cricket chief selector Amit Bhandari by some goons is highly condemnable. It is the result of frustration. Selections this year in Delhi are being done strictly on merit with transparency, and selectors have resisted all pressures and monetary offers. 1/1

— Rajat Sharma (@RajatSharmaLive) February 12, 2019
Miscreants and manipulators are feeling frustrated. Amit Bhandari told me the boys were pressuring him to select a player who had failed on merit. They threatened to kill Amit and had a revolver with them. @delhi_cricket 1/2

— Rajat Sharma (@RajatSharmaLive) February 12, 2019
I have asked @DelhiPolice officers to take strictest possible action against those who tried to take the life of an honest selector who was only doing his job with sincerity. @delhi_cricket 1/3

— Rajat Sharma (@RajatSharmaLive) February 12, 2019
---