Atletico de Kolkata : Players to watch out for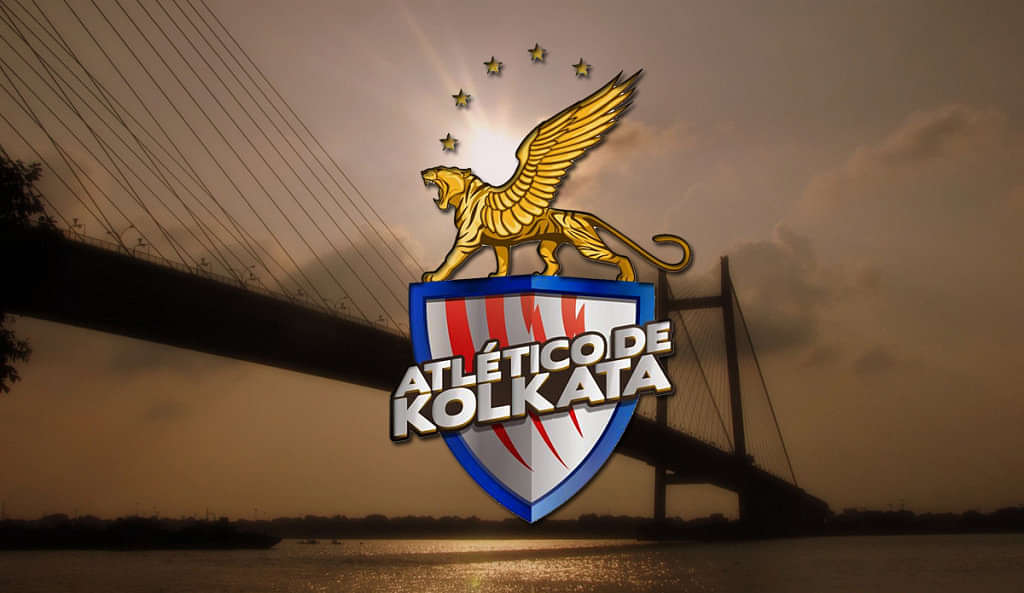 Atletico de Kolkata is a professional football franchise under the Indian Super League based in the city of Joy, Kolkata. Established on 7 May 2014, ATK was the first ever Indian Super League team. The Sportsrush takes a look at the players to watch out for in Atletico de Kolkata for in this year's edition.
About Atletico de Kolkata
The team is owned by a consortium including ex-Indian cricket captain Sourav Ganguly, Spanish La Liga giants Athletico Madrid and acclaimed businessmen Harshavardhan Neotia and Sanjiv Goenka. Atletico won the inaugural tournament and went through to the semifinals in the next season.
The Kolkatan unit draws inspiration from its Spanish partner not just in spirit but also in its team's name and colours(red and white). Currently managed by Spaniard Jose Francisco Mollina, the team plays their home matches at the popular Salt Lake Stadium.
In the upcoming third season of the ISL, Spaniard Helder Postiga serves as their marquee player. Also a new change is the signing of new coach Jose Fransisco Molina in place of his counterpart Antonio Lopez Habas.
Helder Postiga
Atletico drafted in Spaniard Helder Postiga to the squad last year with huge expectations. However, things went haywire as he met with and injury which curtailed his stint to a mere 72 minutes. This year though, promises to be entirely different and Kolkata hopes that they can make the most out of his immense experience.
The Portuguese forward made an impact in his very first match of the ISL. Scoring twice against Chennayin FC, he ensured a 3-2 victory for Athletico. After returning to fitness, Postiga joined home team Rio Ave in the top tier Portuguese league. He made a notable contribution by scoring 5 goals and helping them qualify for the Europa League.
Postiga will also act as an ideal foil for workhorse Iain Hume and both can act as a great combination upfront. This will give Atletico the much needed boost which they desperately longed for last season.
One of the greatest Portuguese players to grace the field, he was instrumental in helping his nation reach the Euro 2004 final. He also represented his country in 2 World Cups and 3 European Championships. In his illustrious club career, he amassed 8 titles playing for clubs like FC Porto, Deportivo and Valencia.

Iain Hume
A Scotish-born Canadian, Iain Hume brilliantly took over from Postiga last season. In the process, he scored 11 goals and took the club to the semis where a bad game would rob them of a place in the finals.
Atletico acquired Iain Hume from the Kerala Blasters franchise before the last season. He registered his first goals in the form of a hat-trick on 1 November in a 4–1 win over Mumbai City FC. He also scored a treble against Pune City FC at home.
Following this, he hardly took a wrong step as he guided Atletico to the semi-finals with an impressive tally of 11 goals. He secured the second spot in the Indian Super League Golden Boot, two goals behind winner Chennayin striker Stiven Mendoza. However, he bagged the award for the season's fittest player.
Iain Hume has featured in several youth championships for Canada and finally made his senior debut in 2003. He was also associated with current Premier League champions, Leicester City.

Lalrindika Ralte
Lalrindika Ralte, popularly known as Dika is an exciting talent who dons the colours of East Bengal FC. This 24 year old from Mizoram generally plays as an attacking midfielder. Moreover, he is well known for his excellent long range shooting ability and quick and accurate passing abilities.
Dika started his career with Churchill Brothers before moving on to East Bengal. Henceforth, he played for by Mumbai City FC for the inaugural season as one of the most expensive signings. He proved his worth by providing 2 assists in a 5-0 win over derby rivals FC Pune City.
However, the Mizo missed the entire second season with an ankle injury. He would love to set it right by performing well for Atletico, who signed him up to strengthen their squad.
Also Read : 5 North East FC players to watch out for

Kingshuk Debnath
Kingshuk Debnath is a promising Indian defender who would be crucial to Atletico's fortunes this season. He represnets Mohunbagan FC and helped them win the I-League in 2015.
After having represented Bengal at the U-19 and U-21 levels and also at the Santosh Trophy, he spent 2 seasons in Chirag United. Following that, he went on to have a 2-year stint with Mohun Bagan from 2010 to 2012.He also played for India in the Federation Cup in 2015.
Debnath had a disappointing season last year when he was associated with Mumbai FC on loan. He would be keen to turn it around this year by bolstering the already strong Atletico defence.

Stephen Pearson
Stephen Pearson is one among the many signings for Atletico this year to strengthen their squad. Hailing from Scotland, this midfielder boasts of 2 Scottish Premier League titles and 10 international caps for Scotland.
Pearson had originally featured for the Kerala Blasters in the inaugural season of the ISL following which he went back to his home side, Motherwell. Sensing the urgency to improve the midfield, coach Molina has brought him back for the side from Kolkata.
This versatile footballer has played before for Celtic, Derby County and Bristol City in the league format before. It would be interesting to see how the new coach Molina uses his services in the Atletico midfield. They will in all likelihood follow a more free-flowing, high-pressing style of football.
---