Australia vs South Africa- Preview and Moneyball9 Fantasy tips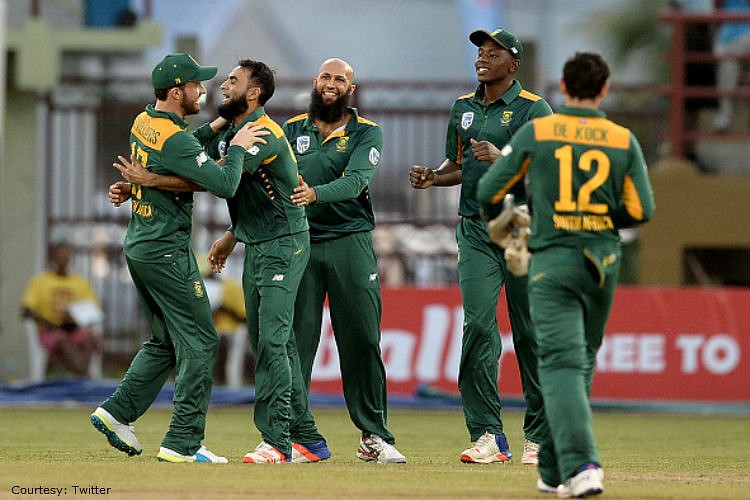 With the footballing world holding all the cards at the moment, Cricket is trying its level best to salvage some viewership for itself and this game between Australia and South Africa should help a great deal in that.
A few days back when these two sides took on each other Australia were soaring high and South Africa were left scratching their heads after their initial defeat to the West Indies. But that defeat just stirred the Proteas on who put on a great display of bowling to completely demolish the explosive Australian batting unit.
The tables have completely turned for these sides, as it is the Proteas who seem to be on top of things at the moment. The Australian side will have to dig deep to find their mojo again and maybe a change in venue is exactly what they need at the moment. A smaller stadium, a flatter pitch and a different atmosphere could just lift the Australian spirits for this game
The Warner Park in St Kitts is the venue for the second leg of this triangular series. The short boundaries and the relatively flat pitch will aid batting, something that most viewers and batsman have been waiting for.
The Warner Park wouldn't assist spin bowling as much as the Guyana track and hence we need to a little tweaking in our 'spinner heavy' strategy that we deployed in the last game
Let's get to business now!
Batsman
On a small ground and a flat pitch the first batsman that you should opt for is Warner. He can bury balls out of the ground at will and even when the pitch gets a little tricky, he has the required skill and ammunition to deal with the demons of the track.
Khawaja and Behardein are the other two batsmen that I pick for this game and both of them come in as budget picks(as both Warner and ABD are really expensive). Now, Khawaja comes in at number 3 and is a good by for 7000 as he could really sink his teeth into the South African spinners, all of whom will be spinning the ball into him
Behardein bats lower down the order but we all saw what he can do, against the West Indies.
Bowlers
Considering the dimensions of the ground and the nature of the pitch, it is advisable to go for fast bowlers, especially those who bowl at the death in order to fetch some points.
And when it comes to death bowlers, we have two of the finest competing in this game; Kagiso Rabada and Mitchell Starc.
Starc was rested for the last game but he'll surely replace one from Zampa and Lyon and you can expect him to cause a lot of trouble with his swing and pace. Get him in!
Rabada has been in good from in this tri series and he delivered a 'man of the match' performance in the last game against the same opposition. The fact that he bowls a large share of his overs at the death makes him a very good buy.
For the third bowler it is a choice between Nathan Coulter Nile and Parnell. Both of them were exceptional in the last game and it is anyone's call as to which one of these bowlers would perform well. That is why I use the 'toss trick' here, opt for the bowler who bowls first as there is a surety that he'll get to bowl his quota of 10, unless his team bundle out the opposition for a very low score, in which case that bowler would be amongst the wickets as well. But when bowling second, you might be defending a low total and the batsmen would be happy just knocking you around.
Seeing the budget issues, NCN seems the better option
Wicketkeeper
ABD. Though he hasn't been in great form in this tri series, he surely has shown the will to hang around and curb his attacking instincts for the team's sake. But when he is presented with a flat pitch, I don't think he'll be looking to curb anything. Get him in or he could make you regret it.
All rounder
 With Morris left out in the last game for Parnell, I think I am going to go with Maxi here as he could favour his chances of getting back in form on a small ground.
Mitch Marsh could be a good option as well but I think I'll opt for Maxi as he bats higher
Flexible player
 For the flexible player, I opt for Adam Zampa. Now, I don't think the Australians would drop him for Starc as both Faf and ABD have a weakness against quality leg spin bowling and when you have Zampa coming in for just 4500, you pick him every day of the week.
Play the Moneyball9 Fantasy league and win upto Rs 5000 in every game.
Happy team picking!
---