Is Babar Azam the star Pakistan longed for?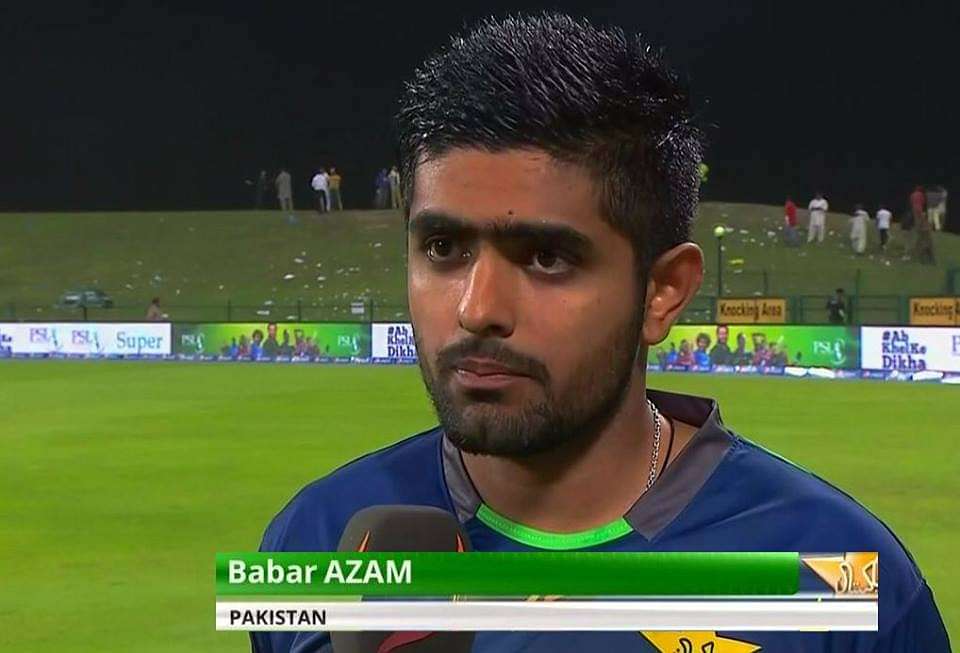 The rise of Babar Azam
Pakistan has seen a rather meteoric rise in the cricket rankings recently. From being in virtual oblivion to sitting atop the Test rankings. We are definitely witnessing a rejuvenation in the Pakistan camp. However, today's question is about a particular youngster – Babar Azam. He has been phenomenal over the last year since his debut. So, 'Is Babar Azam the star Pakistan longed for?'
Babar Azam has made a steady progress since his debut in May 2015. He begun his journey by cracking fifties on a regular basis. His presence has brought about a sense of calm to the generally ruffled Pakistani batting lineup. He looks well on his way to take over the fastly aging Pakistan top and middle order
Read Also: ToonRush Comic: Sachin and Dravid open up on the Kohli- Rahane partnership
World Record Vs West Indies
Babar Azam shot to worldwide recognition after he cracked 3 consecutive centuries in a 3 match series against West Indies. Consequently, he became the man to make the most runs in a three-match bilateral series. He registered a total of 360 runs, eclipsing South African southpaw Quinton de Kock's 342 runs. He had achieved the same against India in 2013.
Babar's prolific run has rightfully earned him a call in the test team. Some of his conventional strokes like the cover and square drive are right out of the coaching manual. Such has been the mastery in his short batting tenure that he is already being likened as Pakistan's Virat Kohli. Can he match up to the hype? The Pakistan-Windies test series will throw us more answers.
Huge void to fill for Babar Azam
Questions are being raised about Babar Azam's ability to fill in huge boots of Younis, Misbah and Afridi. While the comparisions with the latter seems to have received a concrete answer with his technical solidarity, his form in the long run is yet to be seen. He is also an equally lively fielder and being 21, he has age on his side.
As a batsman, Babar Azam has been hailed to be brutal as well as brilliant. He scores all across the field thereby, making it difficult for the opposition skipper to set fields for him. His straight drives are immaculate with his unique ability to convert near-yorkers to half volleys. Moreover, he has been acclaimed for his thunderous slog sweeps.
So far, the rise of Babar Azam has been remarkable. If things go well for this talented upstart, he could well take Pakistani cricket to the next level following years of conflict and turmoil. As cricket fans, we at The Sportsrush hope Babar Azam can live up to the expectations and become a world-beater soon!
---