BCCI rejects key Lodha Committee Recommendations in SGM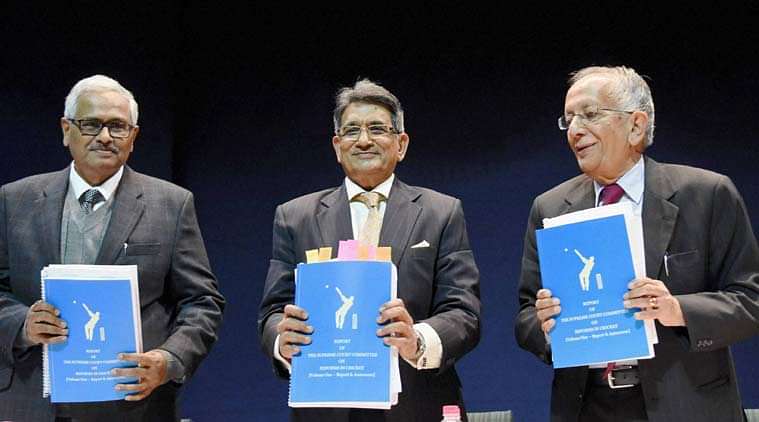 Ignoring whatever the Supreme Court said, the Board of Control for Cricket in India (BCCI) on Saturday rejected some of the major recommendations of the Lodha Committee. These include one-state one-vote, 70 years age limit. Collong-off period of 3 years was also ignored and the stage is now set for yet another clash with the court.
Board's Special General Body gathered in Mumbai on Tuesday. They discussed the recommendations and only a few minor ones were accepted. What is exciting to notice is the fact that mostly everyone was on the same page.
Another ignored recommendation is regarding the selection panel. It called for 3 instead of 5 selectors that too with prior Test experience.
Everything was of course not ignored. The Board agreed to the induction of a Comptroller and Auditor General as a member of Apex Council as well as the Governing Council of IPL.
According to the BCCI release, "various committees as recommended by the Hon'ble Justice Lodha Committee including the special committee for the differently abled and the Women's Committee".
The members were unanimous while giving voting rights to Associate members. It is decided that Puducherry will be given associate membership of the BCCI.
SGM also accepted "Code of Conduct for Players as well as Team Officials, Anti-Doping Code, Anti-Racism Code. Anti-Corruption Code and Operational Rules of the first timeline report of the Justice Lodha Committee for implementation for the next IPL season."
However, the major recommendations have no mention in the release. Justice RM Lodha has already made it very clear that none of the recommendations will be negotiated over. BCCI and state associations have been asked to adopt new Memorandum of Association and Rules and Regulations latest by 30th September.
Vidarbha Cricket Association has become the first member of BCCI to adopt the MoA of the SC appointed committee. VCA did not attend the meeting.
WHAT BCCI SAID?
The BCCI although mentioned some reforms that it had performed in the last 18 months like formation of cricket advisory committee to guide the Board, appointment of player of the likes of Anil Kumble and Rahul Dravid as coaches of the senior and Junior teams and the appointment of CEO and CFO.
It also mentioned how a transparent process is adopted to get new selectors on board, COI regulations were made and disbursed to all state associations. An Ombudsman was also appointed to look into COI cases.
It also said that social media was extensively used to connect with ardent fans and get them closer to the game.The Board did not shy away from claiming that IPL 2016 was one of the most successful ones. Despite a lot of logistics challenges and last minute issues, it was completely non-controversial.
---