Ben Stokes credits Steve Smith and the IPL for improving his game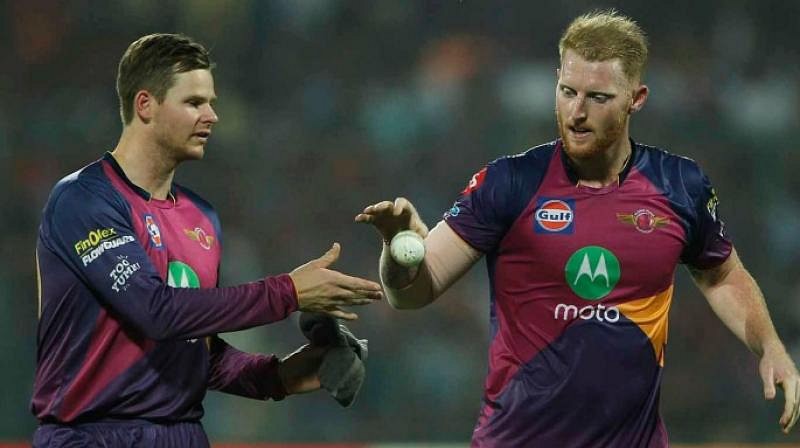 The million dollar man, Ben Stokes, set the IPL on fire with his match winning performances, standing up in trying situations despite all the hooplah surrounding his price tag. While a lot of the critics believed that Ben Stokes wouldn't be able to live up to the price tag, as he hadn't played a lot of cricket in India, Stokes dished out performances as if he owned the place, soaking in the pressure to perfection.
Stokes won the Most Valuable Player award for his all round performances, scoring 312 runs and picking up 12 wickets in his 12 games for the franchise.
He has now gone on to say that the IPL has transformed him as a player and would be one of the stepping stones in his career, as he looks to move on to the next level.
Also Read: Ricky Ponting feels sorry for Steve Smith
"I felt like my game has got a lot better, from being able to work with the best players around the world and specialist coaches in that format," Stokes told the British media
"My bowling has gone up another level, working with Eric Simons, from South Africa (Pune's bowling coach). Being able to work on those skills for six weeks was a really good thing."
He has also heaped praise on Steve Smith, who he felt lead the team in the best possible way, especially after the debacle that the franchise had suffered last time round. Stokes went on to say that he had never imagined Smith and him exchanging tricks of the trade in a training session, especially when they'll be at loggerheads in the upcoming Ashes series.
"I remember doing a batting session with him, with some power-hitting towards the end," Stokes said.
"The guy I'll actually be playing against in the Ashes was helping me, something you'd never fathom when we're playing against each other. The IPL is probably the only place where you would get that."
---