BREAKING: Sports Minister Rajyavardhan Singh Rathore has issued a warning to the National Sports Federations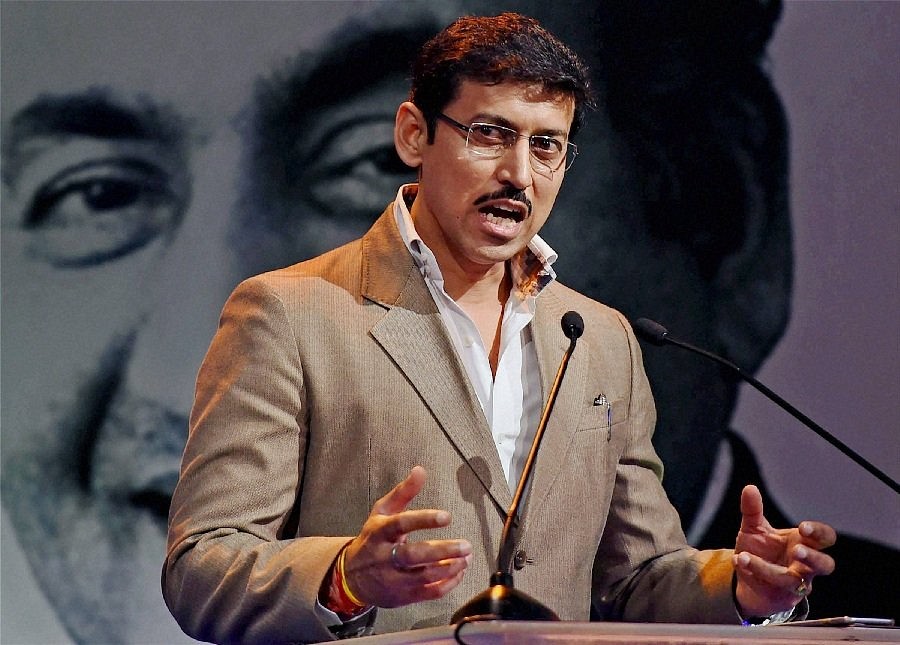 Ever since assuming the post of the Sports Minister, Rajyavardhan Singh Rathore has been working tirelessly to get the Indian sporting sector on track. The present system hasn't allowed for smooth functioning, as the athletes haven't been able to receive much support from the government due to inefficiencies in the entire system.
But Rathore is hell bent on bringing a sporting revolution in the country, one that keeps the athlete at the centre, and facilitates the actions of everyone who is involved in the process of creating and nurturing a world-class athlete.
In his latest media interview, Rathore has said that the National Sports Federations need to pull up their socks and put more effort into the their daily functioning. He has also said that there will be zero tolerance for misgovernance.
"65 per cent of India's population is below 35. It is our Prime Minister's vision (Khelo India Initiative) to promote sporting culture in the country. So there would be zero tolerance in terms of misgovernance in sports," said Rathore while inaugurating the 'National workshop on sports for all'.
"The federations will have to think beyond their turfs. There would be massive amount of transparency in terms of team selection, results. Everything has to be open and sharing," he added.
Rathore recently launched the 'Khelo India' program which has been developed to promote sports within the masses and to nurture the aspiring and professional athletes in the best possible way.
Further, Rathore also added that that ministry from now on wouldn't look after the operations and that CEO's will be appointed to look after the operations of all the implemented policies.
"Ministry will make policies and the operational responsibility will lie with professionals," Rathore said.
"We are in the process of CEOs to look after all the programmes"
"We are creating an IT-based structure where Khelo India programme and TOPS will be monitored 24×7 and 365 days. The performances of High Performance Managers and coaches will also be monitored." he added.
He then emphasided on the importance of small playing arenas all over the country and how that will encourage the masses to take up sport a little more seriously. Also, how these small arenas could be used by academies to train children from a young age.
"We need to change our thought process. We need to build more playing arenas at low cost. In India when someone decides to build any stadium he thinks of an Olympic like stadium,"
"The ministry is working on a coaching programme. Our coaches need to upgrade their knowledge from time to time. From now on, we will be assessing the coaches every year." he concluded.
---