New Sports Minister Rajyavardhan Singh Rathore has asked SAI officials to change their mentality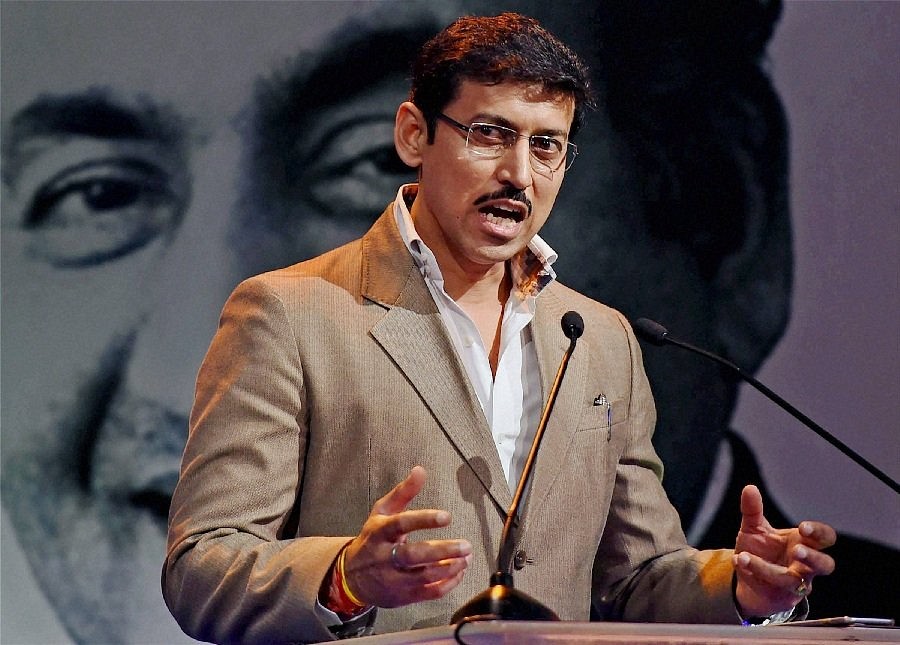 The Indian sporting fraternity rejoiced as Rajyavardhan Singh Rathore, the Olympic silver medallist was appointed as the Sports Minister a few days back. For long now the general public view had been that sportspersons need to assume the roles of sports administrators, as they can better understand the nuances of the field, and thus help current players flourish and achieve what they are meant to.
Rathore's appointment is a positive step in the Indian sporting circuit, something which could help streamline sports in the country and hopefully help improve our medal tally in the 2020 Tokyo Games.
Rathore has already begun work, as he paid a surprise visit to the Jawaharlal Stadium to overlook the preparation for the FIFA U-17 World Cup. He encouraged the SAI officials to shed the 'administrative' approach and acquire a more sport centric approach in their daily functioning.
"He told them that SAI and all other stadiums should work with only one mentality and that is service. The administrator mentality has to go. The athletes should feel looked after since their needs are supreme," a Sports ministry official said.
"The minister also checked how the data on athletes is maintained and suggested complete digitisation of the athletes' record and demanded a status report,"  the official added.
An athlete centric policy is what Rathore is aiming for, and that was the major driving point of his meeting with the SAI officials today.
"He was largely satisfied but the major thrust was that mentality has to change towards treatment of our athletes," said the Sports Ministry official.
Being an athlete himself, and having gone through the Indian setup, Rathore is very well aware about the issues in the system and how they could be corrected for the benefit of the athletes.
"I know what hardships the athletes face," Rathore said.
Rathore's intentions are obviously great, now it all comes down to how he executes what he has set out to do.
---