Sports Minister Vijay Goel assures packed stadiums for India's matches in U-17 World Cup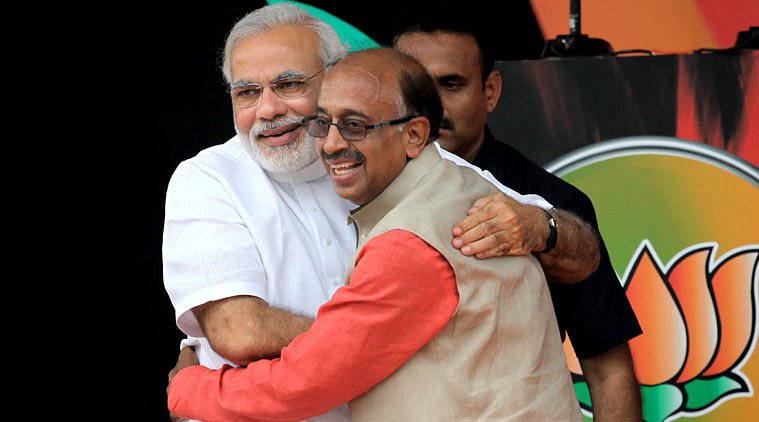 Hosting the FIFA U-17 World Cup is going to be India's first step towards becoming a footballing giant.
The Sports Minister is working towards promoting the grand event, as a successful U-17 World Cup could give parents and young children the confidence to treat the game of football as more than just a recreational activity.
Vijay Goel has gone onto say that India's matches in the U-17 World Cup would witness packed stadiums. Ticket sales have already begun and the response seems very promising.
There was always this fear of a low turnout for the games, as India is not a football-centric nation and an U-17 World Cup might not attract large crowds. But Goel has ensured that he gets school children to attend matches, as they would learn a lot from observing young international players.
"90 percent of work is complete but still I have asked for timelines, that when they will hand over the stadium so that we are ready to host the tournament even tomorrow. I have inspected the entire stadium and given my views," Goel said.
India would have to handover the stadium to FIFA by 26th September.
"As far as ticket sales in Delhi is concerned, I will encourage all school students to come and watch live all the matches. In that regard, I am calling a meeting of all schools and with this agenda," Goel added.
India's group games were shifted to Delhi following a request from the government and Goel is hopeful of getting Prime Narendra Modi to grace the opening ceremony.
The draw is scheduled to take place tomorrow(July 7) and Phase 2 tickets will also go live tomorrow itself. Phase 1 tickets have received an overwhelming response especially from Kolkata, Guwahati and Kochi, so much so that FIFA has decided to reopen the Phase 1 ticket sales(priced at Rs 48 for the entire round)
---