Champions Trophy Fantasy Tips: Fantasy Guide for Australia vs New Zealand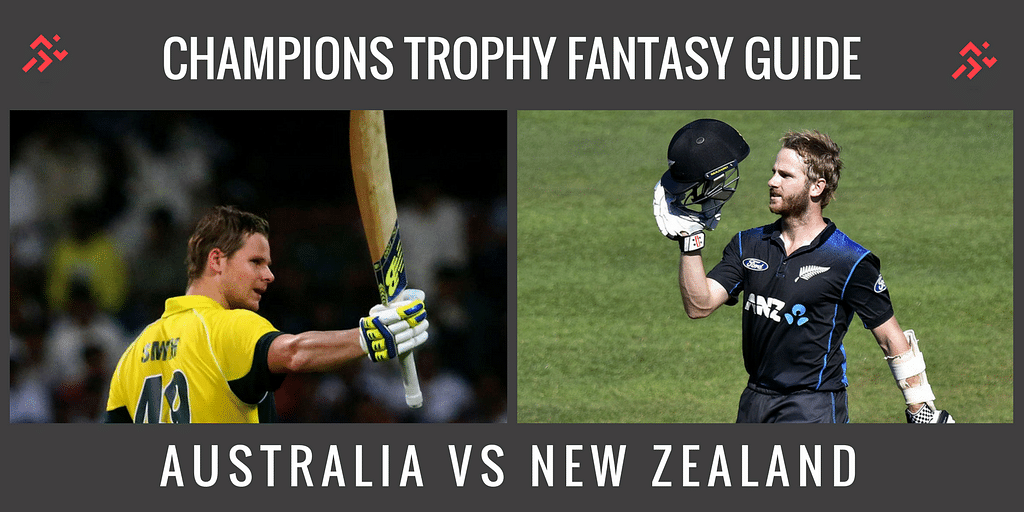 When you are playing a home tournament, skill takes a back seat, as it is first important to conquer the demons in your head, especially when a team that you are expected to win against goes onto put up a score in excess of 300.
England have always been considered to be the team that would succumb under pressure, a team that would start questioning its own abilities when pushed into a corner, but this young side is different. This young side isn't ready to see the world from the lens of the past, this young team wants to rewrite history, it wants to provide a new outlook to a generation of fans that have wanted this so bad.
Also Read: Do's and Don'ts for the the Champions Trophy Fantasy League
Bangladesh were up to the task, they did all they can to unsettle the English, to play on the minds of the already bruised fans, but the XI that were representing the host nation on the field were adamant, adamant to stay fearless, adamant to take on things head on, adamant to win!
Tamim Iqbal and Mushfiqur Rahim helped Bangladesh romp to a total of 305. But on a flat track, and up against a superior batting lineup, it felt like Bangladesh could have done with at least 20-30 extra runs.
Alex Hales, Joe Root and Eoin Morgan made light work of the Bangladesh total, with Root helping himself to a wonderfully constructed 100.
Bangladesh did most things right today, and were outplayed by a technically superior in the conditions on offer. Hopefully they keep the intensity high and challenge the other two teams, right down to the wire.
Let's get to business now!
Champions Trophy Fantasy League Tips on the next page:
Champions Trophy Fantasy League
Now, I already have Steve Smith, Travis Head, Pat Cummins, Kane Williamson and Mitchell Santner in my side for this game.
As I have opted for the 4-5-1-1 combination, and due to the paucity of transfers, I won't be making any transfers for this game.
With almost all my bases covered for this game, the only transfer that I would advise for this game is bringing in David Warner. Out of all the players that we have at our disposal for tomorrow's game, only Martin Guptill and David Warner can make you regret not getting them in. And I would rate Warner a little higher because of his recent IPL form and because he'll be up against a weaker bowling line up!
So, if you are really hell bent on getting in one player from this game, get in Warner. Also, if you are confused as to whom to get in between Warner and Smith, get in Smith, as he won't have to deal with the initial swing that Boult and Southee would be able to extract.
Powerplayer: Steve Smith
Fandromeda Fantasy Tips on the next page:
Fandromeda
Transfer out: Joe Root
Transfer in: David Warner
Now, I already have Steve Smith, Kane Williamson, Mitchell Santner, Travis Head, Pat Cummins in my side for this game.
With Fandromeda giving a little more leeway with respect to transfers, I would be making one change for this game(as we have one free transfer for each game).
David Warner would be my free transfer pick for this game, for reasons already mentioned in the Champions Trophy Fantasy League section.
I wouldn't advise you to get in any more players for this game.
Batting Star: Steve Smith/Kane Williamson(whoever bats second)
Bowling Star: Pat Cummins
---
Share this article