Craig McDemort praises Virat Kohli and the Indian cricket team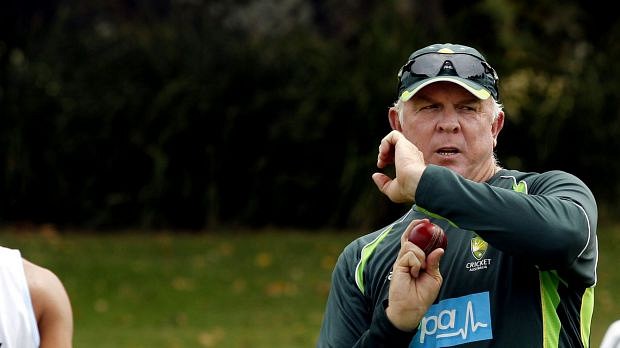 Although India have won their first match against Pakistan in convincing fashion, it has done little to improve Anil Kumble's job security. As per reports, the BCCI remain adamant on appointing a new coach for the Indian team post the Champions Trophy. As the selection process continues, several former cricketers have put their name in the mix including former Aussie pacer, Craig McDemort. The burly fast bowler has mentioned how he always wanted to be a head coach and spoke glowingly about the side, as Craig McDemort praises Virat Kohli and the Indian cricket team.

McDemort spoke about how he has always loved watching India play and also explains the impact that Kohli has had on the side. He also spoke about the India's much improved pace attack, and gone on length about the leadership skills of the Indian captain.
"I have a great deal of respect for the way Indians play cricket. I have always enjoyed watching Virat Kohli play and his aggression has been a big plus for the Indian cricket. Being the head coach of a team has always been something I have wanted to do. I have the experience of being part of the Australian setup and have enjoyed a fair amount of success," the Aussie spoke out.
"They have a great bunch of fast bowlers and there is a lot of variety in their ranks. India have been playing top-notch cricket for some time now and they have been lead brilliantly by Kohli," he concluded.

The former Aussie, who played a crucial role behind the scenes during Australia's 2015 World Cup triumph, spoke about Australia and their chances in the tournament.
"We have one of the most potent fast bowling units in the business and our batting too appears strong. It will all boil down to get the bearings right on the given day," he pointed out.
---