10 Years After Advising 'Fatty' Rohit Sharma To Run Faster, Yuvraj Singh Had Apologized For Casteist Remark During Instagram Live With Him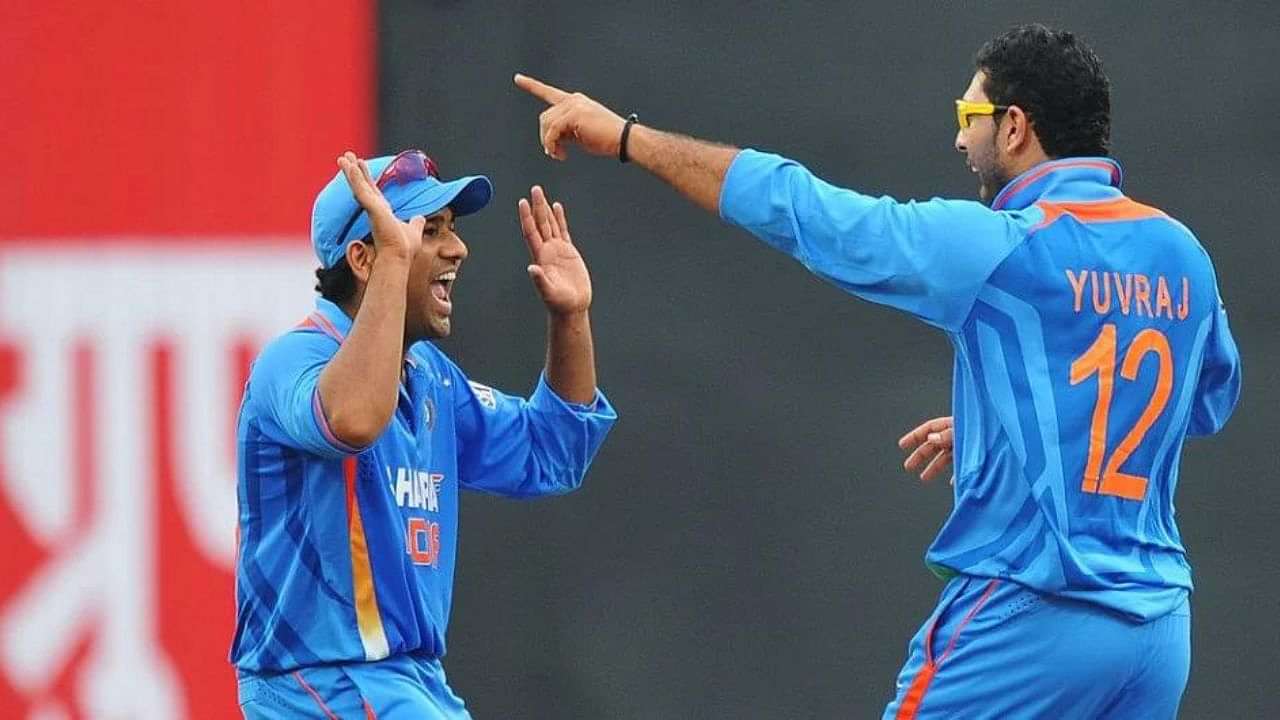 Referring friends and acquaintances with unusual names based on their physical attributes or caste is quite common in the Indian society. Mostly done in fit of fun and banter, the overuse and normalization of such adjectives, especially the ones based on people's caste is both distasteful and disrespectful at the same time.
Former India all-rounder Yuvraj Singh had to face the heat of being ignorant and insensitive on such matters a couple of times in the past, and on one such occasion had to even experience what it feels like to have a legal complaint lodged.
Surprisingly, on both the occasions, India captain Rohit Sharma was either at the receiving end or hand-in-glove with Yuvraj to not call him out.
Yuvraj Singh Had Apologized For Casteist Remark During Instagram LIVE With Rohit Sharma
Instagram LIVE (video call) was a common practice adopted by public figures including sportspersons during COVID-19 lockdown. Not only did it help players remain in contact with their fellow teammates and check on their well-being, it also provided an opportunity for their fans to know them better off-the-field with respect to their personal and day-to-day lives.
It was in June 2020 when Yuvraj was involved in one such interaction with Sharma in one such session of Instagram LIVE. The southpaw had made a casteist remark while referring to India spinner Yuzvendra Chahal in particular, over one of his Tik-Tok videos back then.
"Yeh bhangi log ko kaam nahi hai yeh Yuzi aur isko [Kuldeep Yadav]," an ignorant Yuvraj had remarked. For those unaware, the term is used to look down upon people from a so-called untouchable caste, traditionally assigned to sweepers.
What followed was a police complaint from an advocate in Hisar (Haryana), and eight months later, in February 2021, an FIR was registered against him under Sections 153, 153A, 295, 505 of IPC, besides sections 3 (1) (r) and 3 (1) (s) of SC/ST Act. However, a few days post his comment itself, Yuvraj had taken to his social media handle to express regret for having unintentionally hurt people's feelings and sentiments.
Loading embed tweet https://twitter.com/YUVSTRONG12/status/1268810700429897728?ref_src=twsrc%5Etfw
Regardless, eight months after the aforementioned lodged FIR, Yuvraj was booked on October 16, 2021, but was soon released on an interim bail. Yuvraj's representative in the case, Shazmeen Kara, however, had stated that the two-time World Cup winner wasn't arrested.
Yuvraj Singh Had Advised 'Fatty' Rohit Sharma To Run Faster In 2010
On another occasion which had happened 10 years before the above mentioned incident, Yuvraj Singh had called Rohit Sharma 'fatty' in a tweet. It was on June 23, a day before Asia Cup 2010 final, that Sharma had taken to his Twitter handle to seek best wishes from his fans for a finalagainst Sri Lanka.
Having said that, with an intention to pull his leg, Yuvraj decided to fat-shame him. "Good luck run faster fatty", read Yuvraj's comment to Rohit's tweet. In fact, more than a decade down the line, the Indian skipped continues to be trolled for not appearing fit enough or for his unwillingness to reduce body weight.
Loading embed tweet https://twitter.com/YUVSTRONG12/status/16855004797?ref_src=twsrc%5Etfw
Co-incidentally, readers must note that Yuvraj was himself dropped from India's Asia Cup 2010 squad due to a fitness-related issue and lack of agility on the field. While the then BCCI (Board of Control for Cricket in India) chairman of selectors Kris Srikkanth hadn't specifically named Yuvraj or any other player, he did mention that fielding and fitness were two important factors which were considered whilst picking the squad.
---