"A stillness in a frantic world": How Matthew Hayden once vividly described his experience of watching Sachin Tendulkar bat for India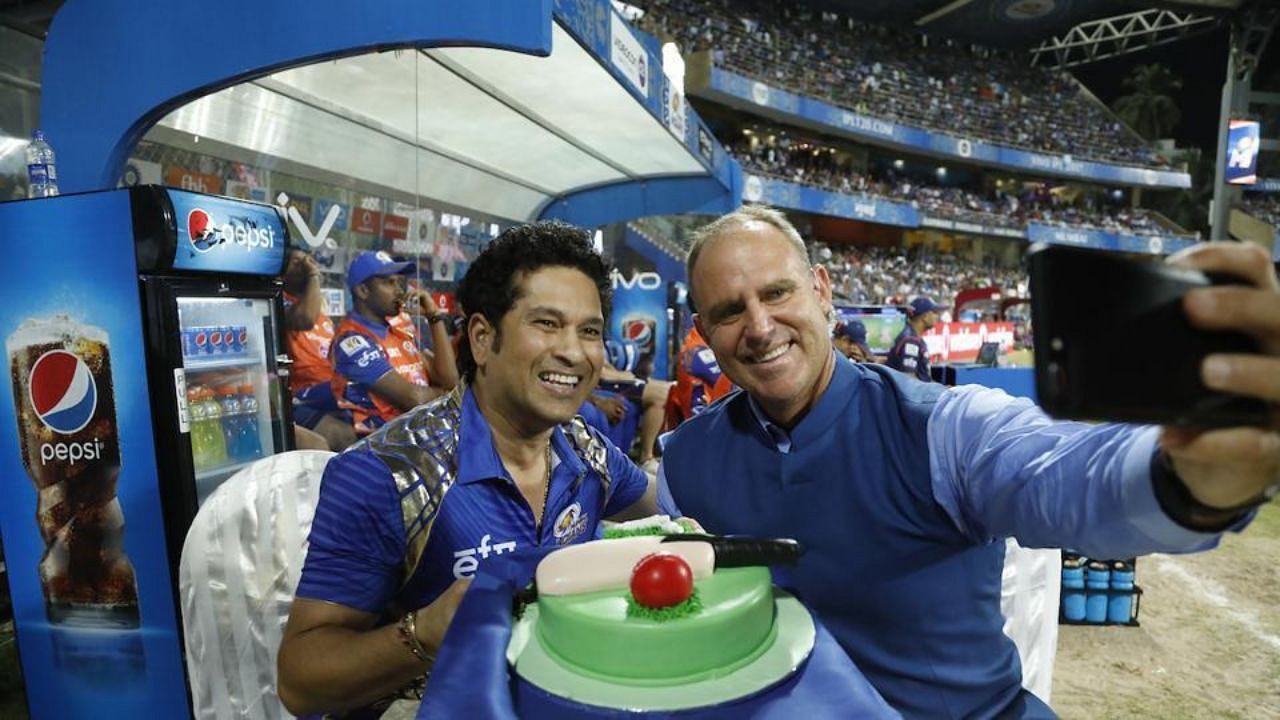 The legendary Indian batter Sachin Tendulkar was and continues to be a highly revered figure pertaining discussions around Cricket anywhere in the world.
Some of the other big names in the world of Cricket during his playing days had nothing but respect for Tendulkar as a person, and admiration of the skills and class he displayed on the Cricket field, more often with the bat in hand.
Tendulkar batted for most parts in his career, at a time when he was the lone centre of attraction in the batting department, with eyes gazed solely at him expecting to take India across the line every single time.
ALSO READ: Sachin Tendulkar once sledged England's Alan Mullally by exclaiming he would happily face him with a stump in hand
Despite carrying the burden of expectations for so many years, and to end his career with 100 international centuries under his name is an achievement nothing short of unreal, to say the least.
Matthew Hayden once vividly described his experience of watching Sachin Tendulkar bat
Australia's legendary opening batter Matthew Hayden had once come up with words of praises of the highest order, describing Sachin Tendulkar bat and what he meant to the whole of India.
"His life seems to be a stillness in a frantic world… [When he goes out to bat], it is beyond chaos – it is a frantic appeal by a nation to one man. The people see him as a God," remarked Hayden back in the year 2013 describing his view of Sachin and his demeanor.
Considering him as 'a movement in himself', and India's Don Bradman, Hayden placed Sachin at the top of any list of the greatest cricketers ever.
"It's not about his cricket. Sachin is not just cricket anymore; he is an embodiment of abstract superlatives. Sachin is hope personified, of people overcoming adversity and rising out of the ashes. He's more than cricket. Sachin is country. He is home. He is hope. He is culture," Hayden had added.
---