"Abe haule, andha hai kya?": This is how Harsha Bhogle was criticised by fans after erring in naming players while commentating a Ranji Trophy match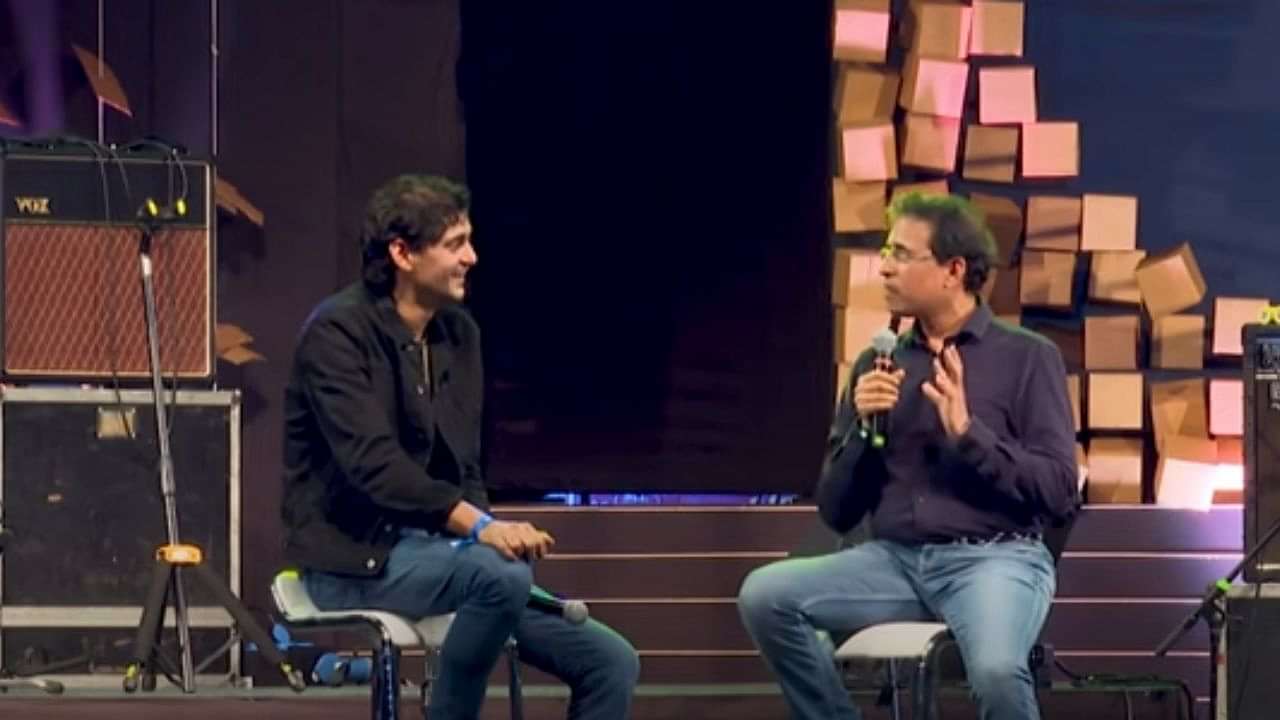 A chemical engineering student who later works in an advertising agency, and then goes for a stint in a sports management company, Harsha Bhogle eventually went on to make a mark for himself in a sport which had all his heart growing up.
During his B.Tech days at the Osmania University's College of Technology in Hyderabad, the veteran Cricket commentator and broadcaster was designated to bat at No.6 or 7 in the order during one of his team's inter-university matches. Little would he have known that the moment had arrived which would later confer him the 'Voice of Cricket' tag by fans, and who would go on covering hundreds of international matches and earning a reputation very few non-cricketers have had.
As he waited for his turn to bat, he decided to try his hand out at commentating the match. To his surprise, the people around him really liked the way he opined and analyzed the game and later advised to send his voice-cassettes to the radio stations in the city. Thus, this is how this very journey began, and Harsha made sure to grab what life threw at him with both hands, as it didn't take him long to make his Ranji Trophy debut as a commentator.
Harsha Bhogle was criticised by fans after erring in naming players
The journey was not going to be a bed of roses by any means, and Harsha knew it pretty well. While calling one of such Ranji Trophy matches in Hyderabad, he was hurled with abusive words by the spectators, who were not only following the match live from the stadium but listening to the radio commentary of the proceedings as well.
The reason for the abuse was his inability to sometimes identify the players – all of who wore white shirts without their names mentioned on their backs.
"I was doing this Ranji Trophy game, and we had a makeshift commentary box amidst the crowd. The guys below had their transistors on, and they are listening to everything you say, but they are also watching the game. And if you made a mistake….I won't use the Hyderabadi abusive words here…there are some superb ones!
But those guys used to look up to us and say, 'Abe haule, andha hai kya?' (Hey fool, you're blind or what?). Everyone makes a mistake, what you can do? Two players look the same, what you can do?," remarked Harsha back in 2020, during a 'Spoken India 2020' event in Mumbai.
How would he identify the players then?
Harsha would later go on to remark how he used to distinguish one player from the other by picking up whose trousers were whiter than the other, or by identifying which player has a certain bat in hand, or by looking at their hairstyles. Despite, trying his best, one mistake would mean that the fans would simply not cut him any slack and hurl their abuses.
This one lesson, which Harsha would later claim, made him pretty tolerant and receptive to criticisms moving ahead in his life and career as a broadcaster/commentator.
---