CCL teams and players 2023: Celebrity Cricket League 2023 squad list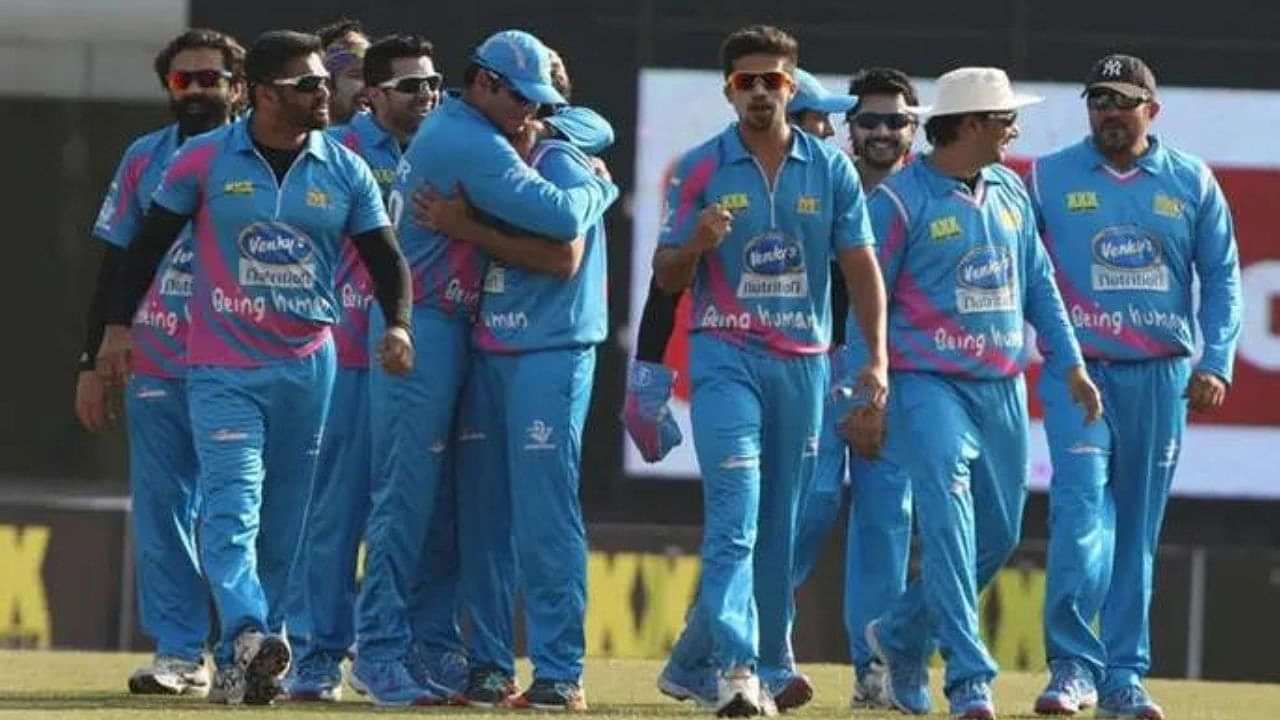 Bengal Tigers and Karnataka Bulldozers will lock horns during the opening match of the Celebrity Cricket League 2023 in Raipur, on February 18 (Saturday). The double header fixture will witness the Chennai Rhinos and Mumbai Heroes faced each other later in the day at the same venue.
A total of 19 matches will be played by eight teams across six Indian cities in Jaipur, Hyderabad, Raipur, Jodhpur, Bengaluru, and Thiruvananthapuram.
While the two semi-finals will take place on March 18, the grand finale will played the following day in Hyderabad.
The eight participating teams are Chennai Rhinos, Karnataka Bulldozers, Kerala Strikers, Mumbai Heroes, Punjab De Sher, Telugu Warriors,  Bengal Tigers, and Bhojpuri Dabbangs.
All the matches will begin from 02:30 pm and 07:00 pm onwards.
CCL teams and players 2023
Karnataka Bulldozers
Pradeep, Rajeev H, Sudeep Kiccha, Suneel Rao, Jayram Karthik, Prathap, Prasanna, Shiva Rajkumar, Ganesh, Krishna, Sourav Lokesh, Chandan, Arjun Yogi, Nirup Bhandari, Nanda Kishore, and Sagar Gowda.
Bhojpuri Dabbangs
Manoj Tiwari, Ravi Kishan, Vikrant Singh, Aditya Ojha, Asgar Khan, Ayaz Khan, Jay Yadav, Vikas Singh Virappan, Ajhoy Sharma, Shailesh Sinha, Dinesh Lal Yadav, Parvesh Lal Yadav, Uday Tiwari, Anshuman Singh Rajpoot, Khesari Lal Yadav, Vikas Jha, Baivaw Rai, and Sudhir Singh.
Bengal Tigers
Uday, Indrasish, Mohan, Suman, Joy, Joe, Yusuf, Jeetu Kamal, Jammy, Ratnadip Ghosh, Ananda Chowdhury, Sandy, Aditya Roy Banerjee, Arman Ahamed, Manty, Rahul Mazumdar, Gaurav Chakrabarty, Boney, and Sourav Das.
Mumbai Heroes
Suniel Shetty, Aftab Shivdasani, Sohail Khan, Bobby Deol, Jay Bhanushali, Saqib Saleem, Shabir Ahluwalia, Raja Bherwani, Sharad Kelkar, Apoorva Lakhia, Sameer Kochar, Sidhant Muley, Madhav Deochake, Freddie Daruwala, Vatsal Sheth, Adarsh Balakrishna, Rajniesh Dugali, Nishant Dahiya, Navdeep Tomar, Sandeep Juwatkar, Jatin Sarna, and Amit Sial.
Chennai Rhinos
Arya, Vishnu Vishal, Jiiva, Vikranth, Shantanu, Prithivi, Ashok Selvan, Kalai Arasan, Mirchi Shiva, Bharath Niwas, Ramana, Satya, Dasarathan, Sharan, Aadhav, and Balasaravanan.
Kerala Strikers
Kunchacko Boban, Asif Ali, Rajeev Pillai, Unni Mukundam, Arjun Nandakumar, Indrajit Sukumaran, Siddharath Menon, Manikuttan, Vijay Yesudas, Shafeeq Rahman, Vivek Gopan, Saiju Kurup, Vinu Mohan, Nikhil K Menon, Prajod Kalabhavan, Antony Pepe, Jean Paul Lal, Sanju Shivaram, Siju Wilson, and Prashanth Alexander.
Punjab de Sher
Sonu Sood, Jimmy Shergil, Ayushmann Khurrana, Gurpreet Ghuggi, Binnu Dhillon, Jassie Gill, Rahul Dev, Gavie Chahal, Dev Kharoud, Gulzar Chahar, Babbal Rai, Aryaman Sapru, Navraj Hans, Yuvraj Hans, Mukul Dev, Arjan Bajwa, and Harmeet Singh.
Telugu Warriors
Akhil Akkineni, Sachin Joshi, Ashvin Babu, Dharam, Aadarsh, Nanda Kishore, Nikhil, Raghu, Samrat, Taraka Ratna, Tarun, Vishwa, Prince, Sushanth, Khayyum, and Harish.
---