Celebrity Cricket League 2023 schedule: CCL 2023 fixtures and match list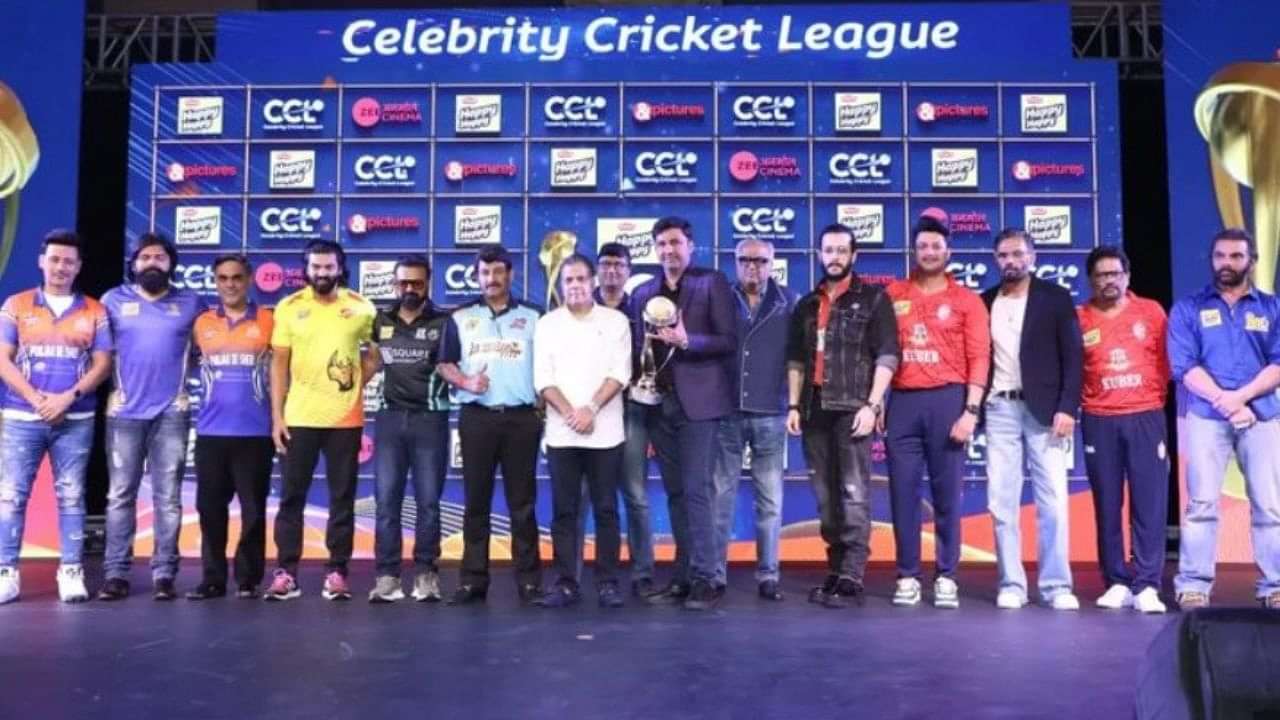 Cricket and movies are the two default modes of entertainment for people living in India. The two contrasting industries have been ruling the hearts of Indians for time immemorial. While the two are enough as an independent entity to allure the interest of citizens of this country, expect a euphoria when both of these come together for a common cause.
The common cause in the near future will be the upcoming 10th season of Celebrity Cricket League. Named "CCL Reloaded", the tournament will resume after a three-year hiatus to become a source of amazement for one and all.
A total of eight teams, representing eight different film industries (language) of the country, will participate in a 31-day tournament which will be played across as many as seven venues. Each team will get to play a total of four league matches before the Top Four will qualify for the semi-finals. Both the semi-finals and the all-important final match will be played in Hyderabad.
Readers must note that there will only be 10 match days in this month-long competition. With matches scheduled to be played only on weekends keeping in mind the hectic schedules of 100+ celebrities from different parts of the country, week days won't comprise any match.
Some members of Punjab De Sher most recently paid a visit to the renowned The Kapil Sharma Show. Photos of the same are doing the rounds across social media platforms.
Loading embed instagram https://www.instagram.com/p/CoSY7HuL3fZ/?utm_source=ig_embed&utm_campaign=loading
Celebrity Cricket League 2023 schedule
February 18 – Bengal Tigers vs Karnataka Bulldozers in Raipur
February 18 – Chennai Rhinos vs Mumbai Heroes in Raipur
February 19 – C3 Kerala Strikers vs Telugu Warriors in Lucknow
February 19 – Punjab De Sher vs Bhojpuri Dabangga in Lucknow
February 25 – Chennai Rhinos vs Bhojpuri Dabanggas in Jaipur
February 25 – Bengal Tigers vs Telugu Warriors in Jaipur
February 26 – C3 Kerala Strikers vs Karnataka Bulldozers in Jaipur
February 26 – Punjab De Sher vs Mumbai Heroes in Jaipur
March 4 – Punjab De Sher vs Telugu Warriors in Bengaluru
March 4 – Chennai Rhinos vs Karnataka Bulldozers in Bengaluru
March 5 – Bengal Tigers vs Bhojpuri Dabanggas in Trivandrum
March 5 – C3 Kerala Strikers vs Mumbai Heroes in Trivandrum
March 11 – C3 Kerala Strikers vs Bhojpuri Dabanggas in Jodhpur
March 11 – Punjab De Sher vs Karnataka Bulldozers in Jodhpur
March 12 – Chennai Rhinos vs Telugu Warrios in Jodhpur
March 12 – Bengal Tigers vs Mumbai Heroes in Jodhpur
March 18 – Semi-finals in Hyderabad
March 19 – Final in Hyderabad
---