Harsha Bhogle, whose maternal family migrated from Pakistan before partition, once used Twitter to find his mother's home in Lahore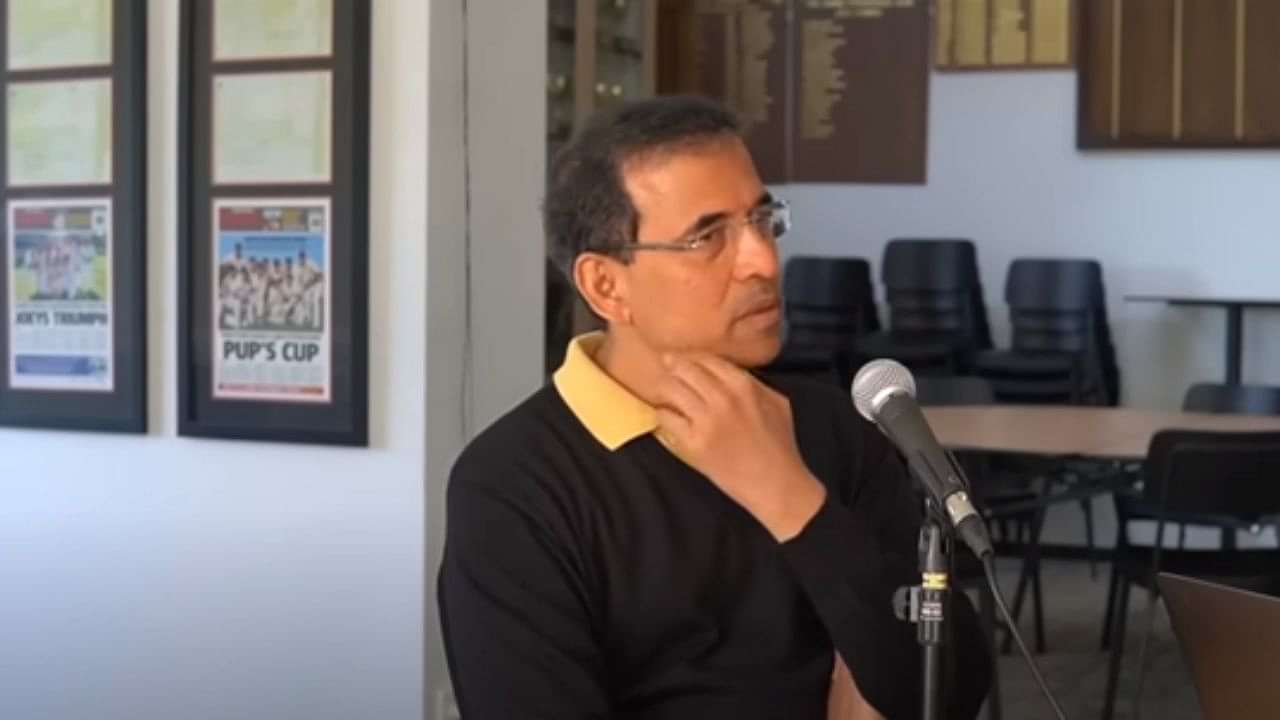 School kids in this age of internet and social media are often advised by their teachers as to how the internet can turn into a boon if used wisely and judiciously. Various social media platforms indeed have the power to take up its users' precious time, so much so that one might not even realize that all one did was consume content which did very little to enhance their knowledge on most of the occasions.
On the flip side, it can sometimes also surprise you with its magical reach and interactive nature which seamlessly cuts through man-made geographical boundaries, and might as well make you sometimes ponder if this is the perhaps the most beautiful thing ever.
Veteran Indian commentator and broadcaster Harsha Bhogle, who might as well be termed a 'boomer' by the kids of the 'Gen Z' for not being too well-versed with all the popular social media applications, their features or their users' lingo, had shared a beautiful story of a judicious use of one such application a few months ago.
Harsha Bhogle once used Twitter to find his mother's home in Lahore from India's pre-partition days
Bhogle, who is not quite well-versed applications like the Instagram, has fortunately pretty much understood the nitty-gritty of another social media application in Twitter.
During an interaction with 'The Grade Cricketer Podcast' a few months ago, Bhogle, as if gave an important lesson to many individuals from the 'Gen Z' as to how judiciously an app like Twitter can be used.
Narrating an incident on the podcast, Bhogle explained how Twitter, during its initial years had helped him locate and get a glimpse of the precious pictures of his mother's home in Lahore (now part of Pakistan) during India's pre-partition days.
Bhogle's mother and her brother had came to India in an army train before the country's partition took place in August 1947. One fine day when they were discussing their childhood days in Lahore, Bhogle decided to connect to his Twitter followers from Pakistan, shared the Lahore home address and requested them to let him know if it would still exist. What followed next, would bring smiles on each of their faces.
"I just put on Twitter, and I said for all my friends out there this was their address from Lahore, and my mother and her brother are very keen to know if it's still there. And there were people who went to that address, knocked on the door, told them that there's a friend from India who wants to know this, took pictures of the house and sent them to me. And I've given it to my mother and her brother, and they are back to being little children looking, saying that the window is still there, the door's still there. But, Twitter can do that to you," remarked Bhogle.
Despite being more than 75 years since the infamous partition, stories of family members reuniting from across the border keep hogging the headlines till date. Ever since the opening of the Kartarpur corridor in 2019, more emotional stories of relatives being able to meet each other at the common point have surfaced.
---