"He's going fantastically but Josh is recovering": George Bailey puts Scott Boland's Boxing Day Test spot in doubt as Josh Hazlewood return looms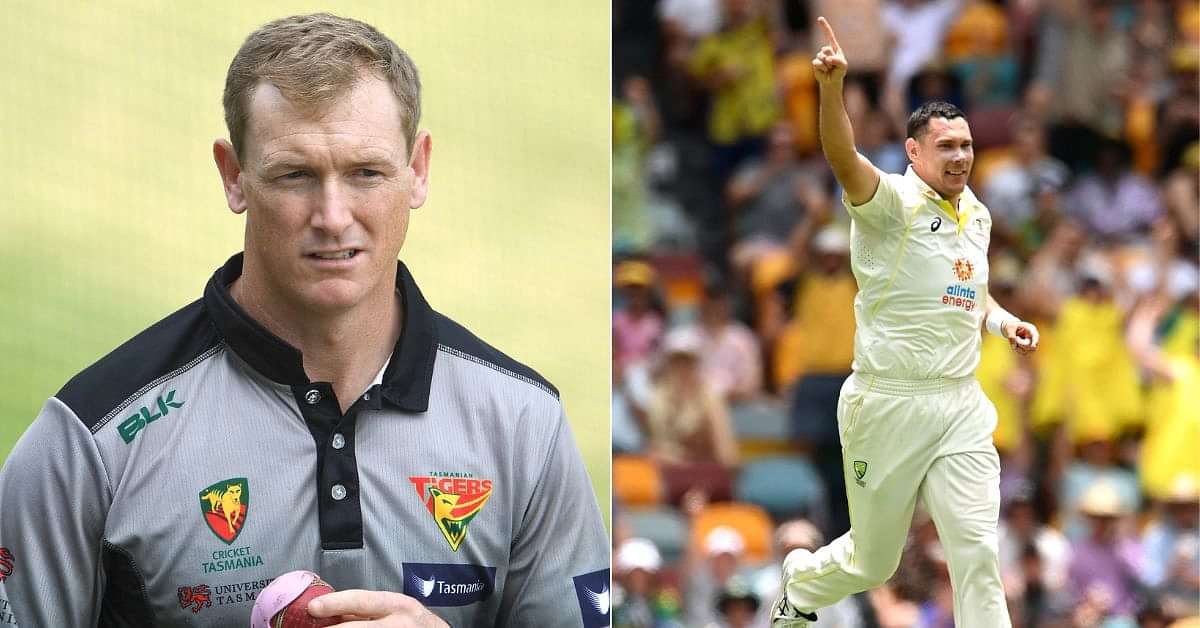 The Australian team is eyeing a spot in the final of the World Test Championship, and they made a solid step towards the same by registering a thumping win over South Africa in the Brisbane test. The team is already now preparing for the Boxing Day test in Melbourne.
The pacers of the Australian side were on fire in the last match where the likes of Mitchell Starc, Pat Cummins and Scott Boland all bowled really well in the match. Josh Hazlewood missed the first match, and he is also pushing to make his comeback in the Melbourne test.
George Bailey has said that the Australian team will require a lot more pacers going forwards, and apart from the mentioned names, Jhye Richardson and Michael Neser are also in the test setup.
George Bailey puts Scott Boland's Boxing Day Test spot in doubt
The Brisbane test got ended in just a couple of days, and the Australian team have some extra days to work on their playing 11 for the Boxing Day Test in Melbourne. However, apart from one position, the rest of the ten names are almost confirmed. Josh Hazlewood missed the last test, but he is in line to make his comeback for the Melbourne test.
Hazlewood missed the last match due to injury, but he is having some good net sessions. Scott Boland has delivered on every occasion he has got, so it will be interesting to see if he can retain his place if Hazlewood gets fit. It has been seen that Cummins, Hazlewood and Starc are the preferred three pacers of the side.
George Bailey has also said that it is a good problem to have for the Australian side. Boland made his debut in the last MCG test only, and Bailey said that he has been excellent since then. Although, the fitness of Hazlewood will be looked at with keen interest.
"Boland was on the radar for the MCG last year because of exactly what we've seen him do – he bashes a length, and his ability to take multiple wickets in the same over speaks to how consistent he is," George Bailey said as quoted by cricket.com.au.
"He's going fantastically (but) Josh is recovering really well and had another really good hit out and is close to 90 percent I reckon. He'll keep building and clearly we've got a decision to make, but it's a good problem to have."
---