Virat Kohli running on pitch: Watch Nitin Menon warns Kohli for running on the pitch at Chepauk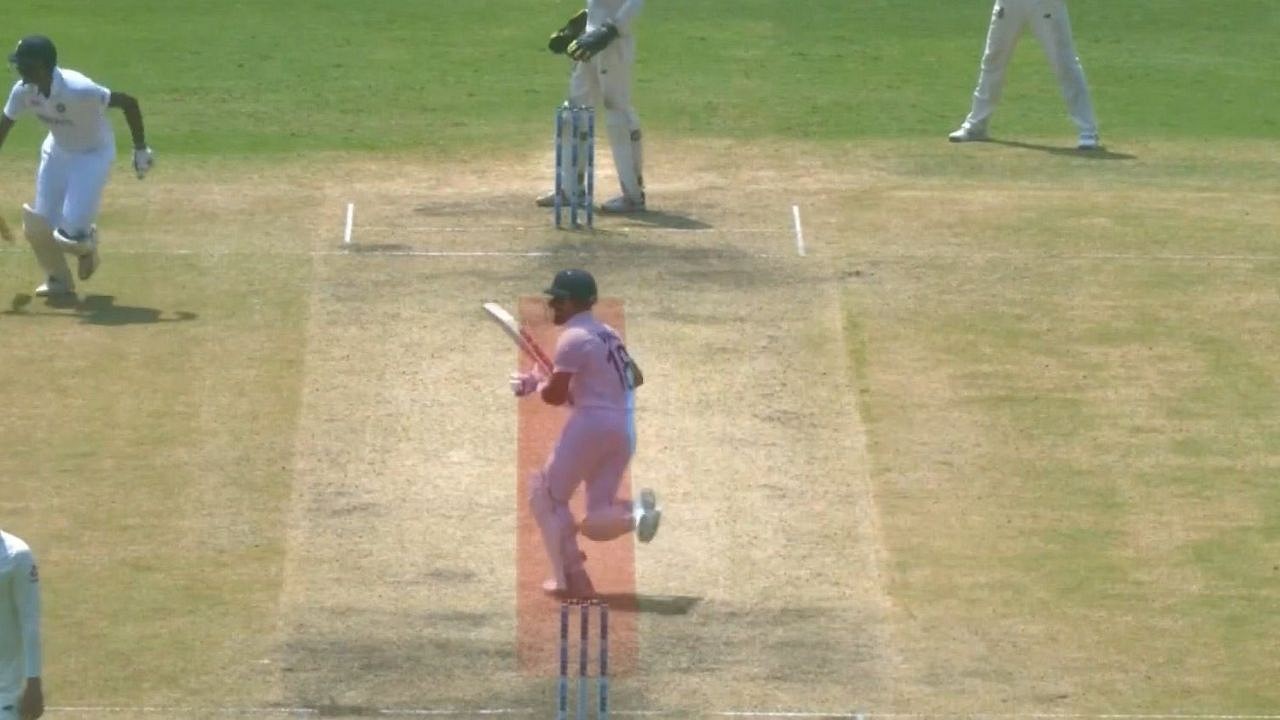 Nitin Menon warns Kohli: The Indian captain had received a warning from the on-field umpire for running on the pitch.
During the third day of the second Test of the ongoing England's tour of India in Chennai, India captain Virat Kohli was warned by on-field umpire Nitin Menon for running on the pitch.
It all happened on the fourth delivery of the 48th over when India's Ravichandran Ashwin drove Dan Lawrence for three runs. While running the third run, Kohli was clearly seen running across the pitch to reach his end and received a warning for the same.
Kohli, who initially seemed to disagree with Menon, eventually accepted the warning after discussing the incident. In what was the last over of the morning session, players broke for lunch after a couple of deliveries.
ASLO WATCH: Cheteshwar Pujara's unfortunate run-out in Chennai Test
It is worth mentioning that a batsman isn't allowed to run on the pitch for the same has it in it to deteriorate the condition of the pitch. Considering how this match is already being played on a rank turner, such an act, even if unintentional, can further create rough for the bowlers.
Kohli, who walked in to bat at No. 4 in only the second over this morning, scored his 25th Test half-century to earn applause from one and all. While his search for a century has lingered on, the manner in which the 32-year old player batted on this pitch was second to none.
It was in the 66th over when Kohli was found wanting in front of the stumps against England all-rounder Moeen Ali as the former departed for 62 (149) with the help of seven fours.
Nitin Menon warns Kohli at Chepauk
— Sandybatsman (@sandybatsman) February 15, 2021
How Twitterati reacted:
No demons in this pitch when @imVkohli is batting #INDvENG

— Irfan Pathan (@IrfanPathan) February 15, 2021
.@imVkohli may have not scored a century, but for sheer technical certitude on a dicey pitch, this knock was masterclass

— Cricketwallah (@cricketwallah) February 15, 2021
A superb 62 from Virat Kohli comes to an end. Grabbed the (now zzzzz) pitch chat, stuck it in a blender and hit the button marked "frappuccino"

— Ali Martin (@Cricket_Ali) February 15, 2021
Moeen Ali gets his bunny Kohli again!

— John Etheridge (@JohnSunCricket) February 15, 2021
For more cricket-related news, click here.
---
Share this article