Cricket World Cup weather conditions: Iceland Cricket twitter handle mocks England as venue choice for Cricket World Cup 2019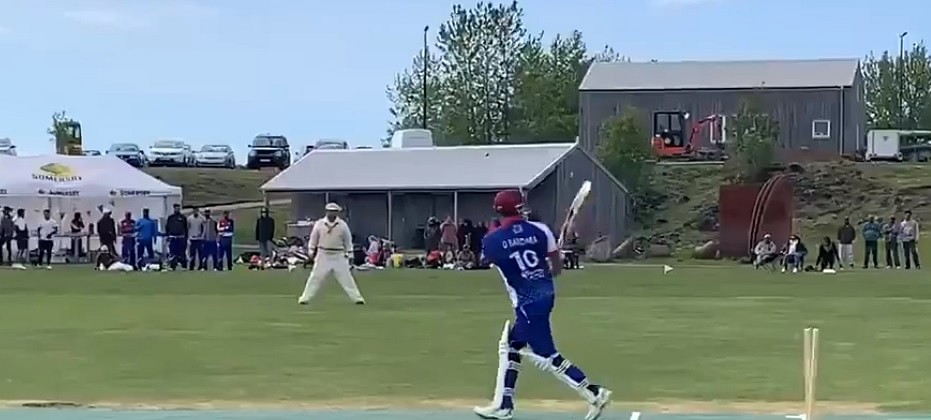 Cricket World Cup weather conditions: Iceland Cricket twitter handle takes a dig at England being the Host nation for Cricket world cup 2019
Iceland- one of the 44 countries in Europe, with a population of only around 3.38 lacs has been unabashedly taking on the United Kingdom, and England in particular who is hosting the ongoing ICC Cricket World Cup 2019.
The reason? Well, all of them which are under scrutiny and have been at the receiving end of the fans and the stakeholders till now in World Cricket's biggest showpiece event.
ALSO READ:  Weather details for India's match vs Pakistan on June 16 at Manchester
England and Wales are experiencing relentless downpour for the past few days, and has resulted in as many as 4 World Cup matches being abandoned. Never has so many matches been called-off during a World Cup tournament, with many more matches yet to come.
Positive feature of zing bails: they light up when removed from the stumps. Negative feature of zing bails: they light up when not removed from the stumps. They are the ULTIMATE in EXISTENTIAL BEINGS. They serve no purpose. They just are. We should rename them "ZEN BAILS". #CWC19 pic.twitter.com/1pR31BrFep

— Iceland Cricket (@icelandcricket) June 12, 2019
But, this is not it. There has also been the zinger or the LED bails controversy, which has gained infamous popularity in mere two weeks into the World Cup. In as many as 5 occasions, the flashing red-lighted bails have refused to fall off the groove despite tall fast bowlers like Mitchell Starc and Jasprit Bumrah hitting the stumps.
Cashing on to the opportunity, Iceland Cricket are leaving no stones unturned to troll England and all the controversies surrounding it through their online presence.
How are they trolling?
The Twitter handle of Iceland Cricket have been constantly taking a dig at the World Cup Hosts England by posting pictures of the pleasant Iceland weather, or coming up with hilarious comments on the stubborn zinger bails.
But, the recent one has encompassed all the aforementioned, and expressed it through a video which was perhaps posted, after the India vs New Zealand match was abandoned due to rain at the Trent Bridge in Nottingham.
In this simple video, a batsman (an international batsman as they claim) gets clean bowled by the bowler, as the wooden bails are dislodged. The match is being played under clear blue skies and here comes another troll.
The caption to the video tweet reads that the blue thing is the sky, indicating the pleasant weather conditions which the people in whole of England have been robbed off. The green stuff (the grass) is what's under your covers, the man in blue is an international cricketer actually batting, the small bits of wood are bails, and the bails are actually coming off the stumps.
While this might not go down well with the English people, the Twitteratis were in all praise for the
Watch Iceland Cricket's Twitter handle mocking England:
Cricket in Iceland (for people in the UK). (1) The blue thing is sky. (2) The green stuff is what's under your covers. (3) The man in blue is an international cricketer actually batting. (4) The small bits of wood are bails. (5) The bails are coming off the stumps. #CWC19 #INDvNZ pic.twitter.com/8ZbAuFWWlP

— Iceland Cricket (@icelandcricket) June 13, 2019
---
Share this article