Dangal child actor Zaira Wasim writes open apology letter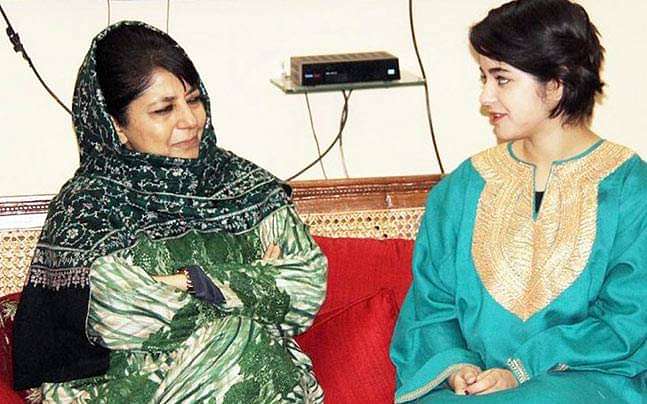 In a surprising turn of events, Dangal child actor Zaira Wasim has written an open apology letter on Twitter. She later went on to delete the same. The girl who won several hearts with the portrayal of a young Geeta Phogat has surprised many with this move. Read on to find out more about the issue!
What happened?
After her acting in Dangal won her numerous positive reviews, 16 year old Zaira Wasim would be over the moon. Little would she have known that a casual meeting with the Jammu and Kashmir Chief Minister Mehbooba Mufti would turn into a massive issue.
The crux of the matter comes from the encounter of Hizbul commander Burhan Wani. Following this, tensions are simmering to a whole new level in Jammu and Kashmir. Thus when Zaira went ahead to meet the CM Mufti, several people trolled her for satiating their own personal vendetta.
Some also questioned the need to meet the chief minister in the time where people were turning victims under the ongoing political agitation. However, they fail to understand that it was just a cordial meeting between the two. Also, the chief minister simply praised the Dangal child actor for her terrific performance in Dangal.
The letter of apology
Thereafter, in a shocking move, the Dangal child actor penned an open apology letter on Twitter. She seeked forgiveness both for meeting CM Mehbooba Mufti and also for acting in the blockbuster movie Dangal. Given below are the contents of her letter :
"This is an open confession/apology. I know that many people have been offended and displeased by my recent actions or by the people I have recently met."
"I am being projected as a role model for Kashmiri Youth. I want to make it clear that I do not want anyone to follow in my footsteps or even consider me as their role model,"
Massive support for the Dangal child actor
The moment this news broke out, several celebrities voiced aloud their support for Zaira Wasim. Even the former Chief minister of Jammu & Kashmir, Omar Abdullah tweeted " A 16 year old shouldn't be forced to apologise & that too allegedly for meeting @MehboobaMufti. What are we coming too!!!!!"
---