David Hussey- The man for all seasons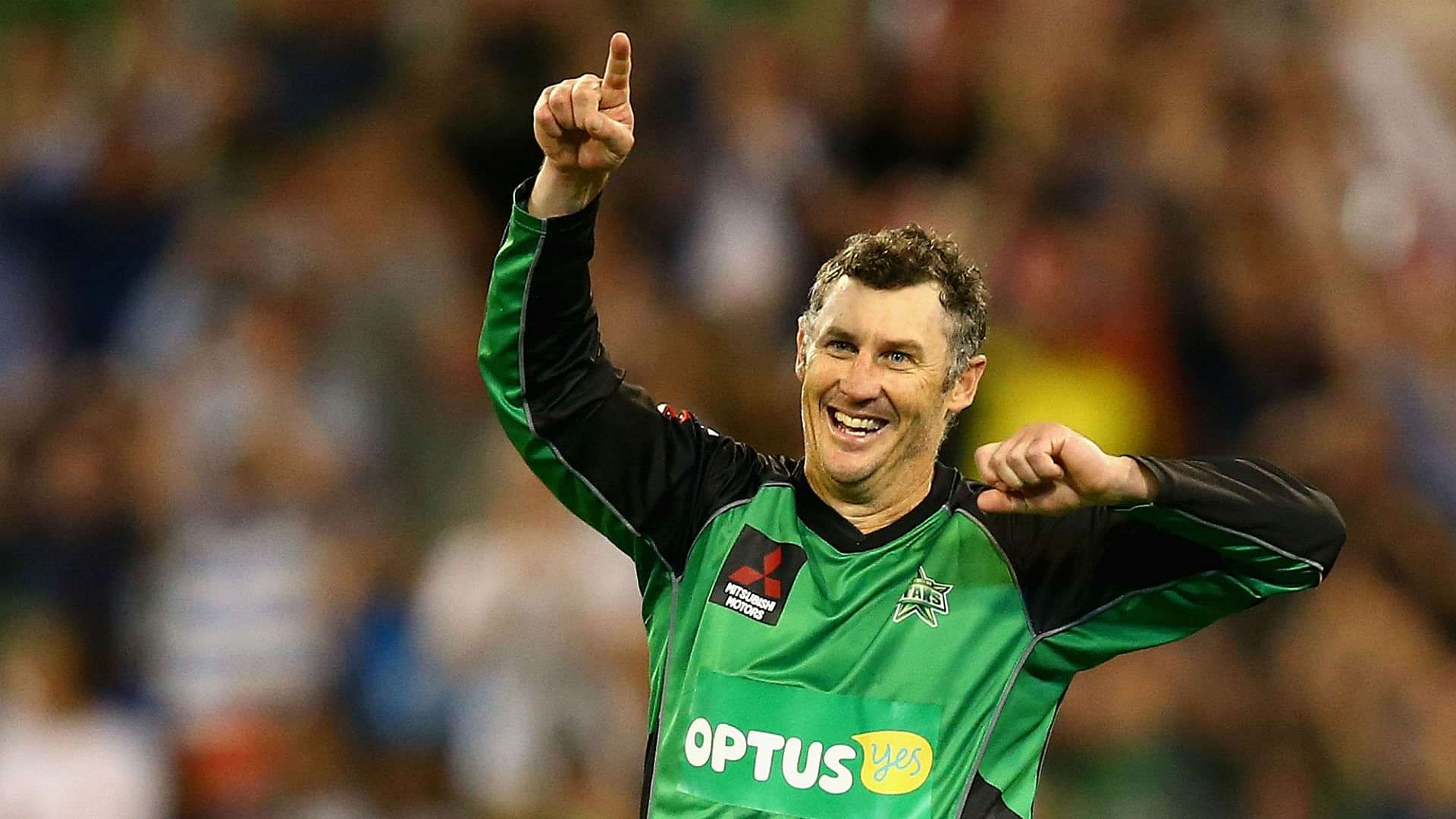 Short Bio- David Hussey
Born – 15 July, 1977 (Mount Lawley, Perth, Western Australia)
National Squad – Australia
Batting Style – Right-hand
Bowling Style – Right-arm off break
ODI (167 caps) Debut – 4th July, 2008 vs West Indies at Basseterre, St. Kitts (West Indies)
T20I (29 caps) Debut – 1st February, 2008 vs India at Melbourne Cricket Ground, MCG (Australia)
Domestic Teams represented – Victoria, Melbourne Stars (Presently Captain), Nottinghamshire, Kolkata Knight Riders, Northern Districts, Chennai Super Kings, Kings XI Punjab
David John Hussey or Huss, as they call him fondly, celebrates his 39th Birthday today. On his day, when he takes an age mile, team SportsRush takes a sneak peek into the life and career of a cricketer, who has registered a strong impact in ODIs and T20Is as well as county cricket, in what otherwise has been a short international cricket career.
Many know him better as younger brother of another Aussie great, Michael Hussey. David Hussey managed to carve a role of an all-rounder and created a niche for himself with his power-hitting and nippy off-breaks. He could bowl them as slow as a Muttiah Murlitharan, and rush them in as rapidly as a Shahid Afridi. He has all the speed variations in the kitty and often bowls a decent quota of overs when he plays. One does not associate David with a large turner of the ball, but with someone who deceives batsman with his speed variations.
Some lesser known facts about David Hussey
In 2003-04, playing for Victoria, David Hussey scored an unbeaten 212 and helped his team scale a target of 455 against New South Wales. Any guesses for opposition captain !!?? It was Steve Waugh captaining the opposition. Pretty impressive haa !!
Currently fifth on the list of all time highest run scorers in T-20 cricket
Better known as a T20 specialist, David Hussey did not get to play Test Cricket for Australia. However, you would be most surprised to know that David's first class test average of 52.50 is better than his brother's, Mike Hussey's, average of 52.13
David Hussey has scored more prolifically in England than in Australia. For the year 2004, 2005, and 2006 respectively, Hussey's run tally for the season read 1208 runs, 1231 runs, and 1219 runs respectively with a career best 275 of 227 balls coming in 2006. A feat not easily achieved!!
He is the current captain of Nottinghamshire
David Hussey holds the record for second fastest ODI fifty by an Aussie ever. He achieved this in just 19 balls against Windies
David is yet to play a one-dayer since January 2013 and a T20I since 2012 ICC Twenty20 World Cup
A great brother indeed, David boosted Michael Hussey' confidence in a crucial match when both the brothers were playing against each other. Down and out, Michael was motivated by his brother and told "go out in second innings and just smash us [Victoria] everywhere." Michael Hussey came triumphant with a great knock to score a century as his side Western Australia won. Consequently, Michael was able to retain his spot in the national squad
Victoria's player of the year across all formats in 2007-08
Huss announced himself with that knock of 212 against New South Wales. He then went through a series of ups and downs in his cricketing forms and had to work hard before he inspired confidence in the national selectors in 2008 for the ODI series against Windies. For anything, David had to stock up lots of runs before getting a national call. David raked up his maiden ODI century against Scotland in August 2009, piling 111 runs off 87 balls. The same year, he made his debut in T20I against India at the famed MCG.
His power hitting and domestic T20 track record earned him an IPL birth in 2008 when Kolkata Knight Riders paid $625,000 to secure him, a sum way beyond what was offered to his brother Michael and Aussie great Ricky Ponting.
Hussey then kept being in and out of the national squad as selectors started to look for younger men in the team. Although he stayed regular in Australia's Twenty 20 team, he became a fringe player as far as the ODI side was concerned.
David, is one of those rare cricketers who scored heavily, even greater than on his nation's pitches, in English county. He started his English cricket career at Horsham Cricket Club in Sussex. He signed for Nottinghamshire in 2004 and played for them till 2013 post which he signed off with a century against Somerset.
Also Read: Comic:The famous Misbah push up celebration
One would say that fate and Cricket Australia has not done justice to skills of this player, who proved his worth enough times qualitatively as far as domestic test cricket is concerned. Despite averaging an impressive 52.50 in first class cricket in a career spanning 192 matches (301 innings) with a career best of 275, one's got to say that he deserved a test birth. This when, his brother, Michael, averaging a shade less than him, secured a Test call.
International cricket hasn't seen anything of David Hussey since 2013. It has only been IPL and Big Bash League where he leads the Melbourne Stars. David led Melbourne Stars to finals of the 5th season of Big Bash league in Jan 2016, but lost to Sydney Thunder by 3 wickets in a thrilling final.In April 2015, Hussey bid adieu to first class cricket having weaved a stellar 12 year career with the Bushrangers which netted 4 titles of the Sheffield Shield Level.
As humble as he is, David has acknowledged the positive impact his brother Michael had on his game. In an interview post his retirement from first class cricket, David mentioned that Mike taught him to have patience, to have a good plan, and to stick to it. He learnt a fair bit about leaving the balls from Mike. David even mentioned how great an influence Mike was, as he could always go up-to Mike, ask stupid questions, and still get a decent response. That's how the brotherhood among these two greats is.
Team SportsRush wishes this county run machine a very happy birthday and all the best for his coming stints in Big Bash league.
---