This time last year, Novak Djokovic was about to complete his fourth consecutive Grand Slam win—as dominant a run as the tour has ever seen. But this year, since the first week of January, he has yet to get further than the quarterfinals of any tournament at all. But news has filtered in that Novak has decided a complete re haul of his coaching staff. Why did Novak Djokoivc fire his entire coaching staff ?
So now, the totally depressed world number two has fired his entire coaching staff just 3 weeks before the French Open some of whom have been in his camp for over a decade: coach Marian Vajda, fitness coach Gebhard Phil Gritsch, and physiotherapist Miljan Amanovic. And last December, Novak also fired his head coach Boris Becker.
On his official site, he described this decision as "shock therapy". In Novak also wrote that the parting was "mutually agreed," and he added flowery tributes to his long time primary coach, Marian Vajda, fitness coach Gebhard Phil Gritsch and physiotherapist Miljan Amanovic. He wrote that "the men are my family and that will never change."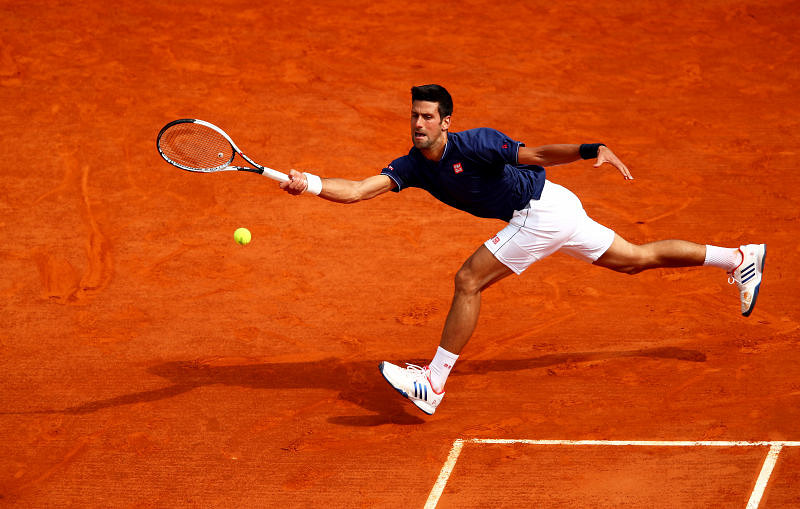 But the family isn't invited to Madrid or any of the tournaments thereafter !
Novak said.."I want to continue raising the level of my game and stamina and this is a continuous process, I enjoy this journey, it feels like I am starting something new again and I love this challenge. I am a hunter and my biggest goal is to find the winning spark on the court again.."
"I have so much faith in this process and that's why I will take time to find the right person who I can connect with professionally. I have been on the tour long enough to know how to manage daily routines and I don't want to rush my decision. I will be on the tour alone for a while with support of my family and management. I will inform the public when I find the right person, but for now I thank you for your support and understanding."
Djokovic's statement revealed that he made this decision after his most recent match: a three-set quarterfinal at Monte Carlo, where he briefly flashed his sharpest tennis of the year but still lost to David Goffin, who had never prevailed in their five previous matchups.
Vajda, a pillar of Djokovic's 12-major career, had worked with the world No. 2 since 2006.Vajda said "Time spent with Novak feels like a whole lifetime, We were part of many of his incredible achievements, we were living and breathing for his dreams. I gave everything I could as a coach and I am very proud of our results. We arrived to the point where we all realised we need new energy in the team. Novak can do so much more and I am sure he will."… Gritsch said in today's statement that he'd been with him for eight years to the day.Amanovic also gave a statement that "Novak is my best friend and my brother. I spent more time with him than with my family in the past 10 years ".
Novak also revealed that he will not make an immediate decision on any additions to his coaching team and will be managing his own routines whilst on tour in the interim.
What's wrong with Novak ? The trio were there to witness Djokovic's historic rise to stardom. Novak twice won three Grand Slam events in a calendar year. Won 12 grand slams, enjoyed a long reign as world No. 1.and everything. They were living and breathing for Novak's dreams. On the other hand, Novak is already falling from the top and in his bad time, he suddenly realised something and broke all the professional relationship with his entire staff who were with him for almost a decade. Now let's see how he performs in the French Open.