El Nano or El Nino: The genius of Fernando Alonso!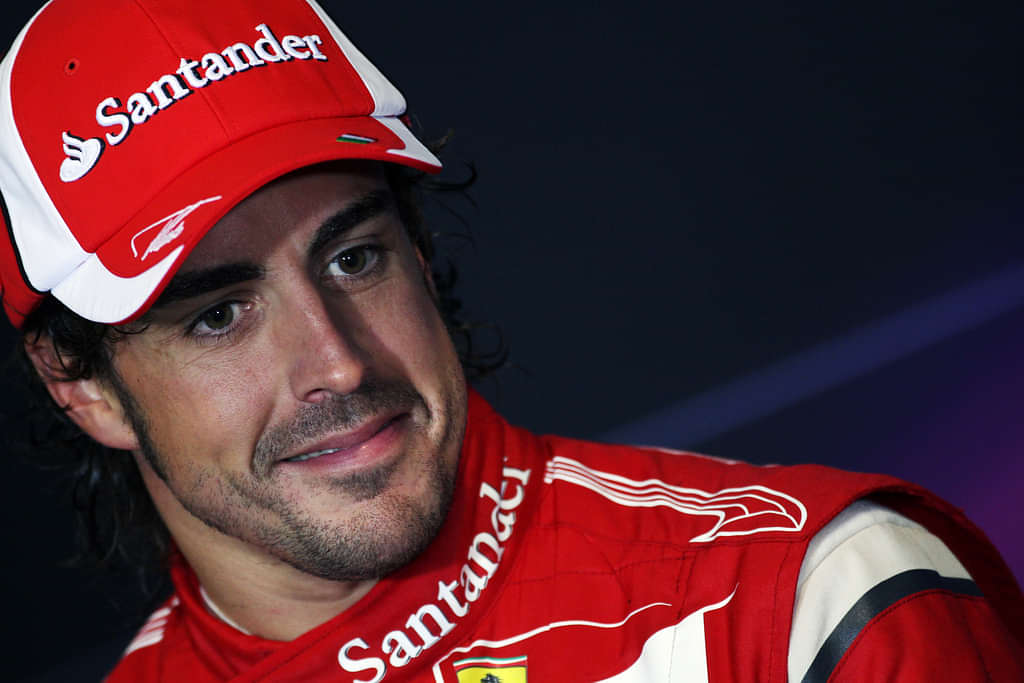 Fernando Alonso Diaz or Fernando Alonso, also known as el Nano in Spain celebrates his 35th Birthday today. As Team SportsRush takes a look at his glorifying career, we can rightly say he has been nothing short of an el Nino for Motor Sports in Spain and today is one of the most iconic atheletes in Spain.
Early Life
Alonso's father Jose Luis was an amateur Kart racer and this passion for racing caught on Alonso pretty early in his life. He started karting at an early age of 3 in a Kart built by his father, he won his first national Karting Championship at the age of 14. He was the National Karting Champion for four consecutive years from 1994 to 1997 and also became the World Karting Champion in 1996.
Formula One Career
His stupendous show in the Karting circuit was getting noticed and very early on in his career he was able to attract sponsorship to develop his career in motor sports. He got his first opportunity to drive a F1 Race car when former Minardi driver Adrian Campos gave Alonso to be a test driver in October 1998. After 3 days of intense testing he was able to match the Lap timings of Campos's drivers. Campos signed Alonso for the 1999 Spanish Euro Open Movistar by Nissan and won the championship subsequently by a thin margin of 1 point.
In 1999 Fernando tested for the Minardi Formula One Team and proved his mettle when he lapped 1.5 seconds faster than all the other drivers. This performance earned him a spot in the Minardi Formula One Team and he made his F1 debut at the Australian Grand Prix in 2001. Even though Minardi's new car for the season the PS01 lacked power and reliability Alonso's performance caught the attention of the faster teams and he moved to Renault as a test driver in 2002.
Also Read: India's most famous overseas test victories
At Renault, Alonso reached the peak of his career. He became the youngest driver to achieve a pole position at the Malaysian Grand Prix in 2003 which also was his first podium finish in a race and from that race there was no looking back for Alonso. He also became the youngest driver to win a Formula One Race at the Hungarian Grand Prix.
Career Peak
2005 was the year when Alonso alongside Giancarlo Fisichella brought Renault all the laurels. At an early age of 24 Years and 59 days Alonso became the youngest Formula One Driver's Champion breaking the record of Emerson Fittipaldi. He also made a dent in the domination of Michael Schumacher who was the undisputed king of the circuit having won the Championship title for the last 5 years. Renault F1 Team won its first Constructor's title at the Chinese Grand Prix in 2005 backed by Fernando's strong performance. Fernando Alonso was awarded the Prince of Asturias Award for Sports in 2005 for his outstanding performance in motor sports.
In 2006 it was a battle for domination between Renault and Ferrari, and, Fernando Alonso and Michael Schumacher. The battle went on to the last race in Brazil and Fernando finishing 2nd gave him the title over Michael Schumacher with only 13 points separating the two. It was the el Nino taking over the Formula 1 circuit and fans were not complaining.
The Vettel Era
Over the next few years Fernando Alonso moved to many teams, he moved to McLaren in 2007 but could stay there for more than a year. The controversial espionage scandal between McLaren and Ferrari resulted in McLaren being issued sanctions by the FIA and its Constructor points revoked. He came back to Renault for a period of 2 years in 2008 but due to issues with the new Renault car he could not make a great impact in the overall Championship. This was followed by his movement to Ferrari where he was partnering Felipe Massa, and finished second behind the new champion on the circuit Sebastian Vettel in the 2010 season. He had his misses at the Championship title in 2011 and 2013 when he finished second to Vettel.  He moved back to McLaren in 2015 and plans to stay with the team till 2017.
Future
Fernando Alonso recently made a statement regarding his career extension beyond 2017 and said a lot would depend on the results of the car changes being implemented on the back of the regulatory changes brought in by the FIA.
He has plans to compete at the demanding Le Mans 24 Hours which happens to be the World's oldest active sports car endurance racing event, being held annually since 1923 near the town of Le Mans in France. He also plans to get back to his first love, Karting post retirement.
Fernando Alonso's emergence in Formula has changed the perception of the motoring in Spain and has helped to serve as a springboard for a multitude of projects that include circuit and equipment at the international level.
Some Interesting Statistics (*Updated till Hungarian Grand Prix, 2016)
Races – 264
Race Starts – 262
Driver Titles – 2
Victories – 32
Pole Position – 22
Podium Finishes – 97
Points – 1802
Fastest Laps – 20 Times
Laps – 14361
Some Unique Career Milestones 
First Pole – Malaysian Grand Prix – 2003
Last Pole – German Grand Prix – 2012
First Win – Hungarian Grand Prix – 2003
Last Win – Spanish Grand Prix – 2013
First Podium – Malaysian Grand Prix – 2003
Last Podium – Hungarian Grand Prix – 2014
---