England Playing XI for first Ashes Test vs Australia: Nasser Hussain wants one big change in middle-order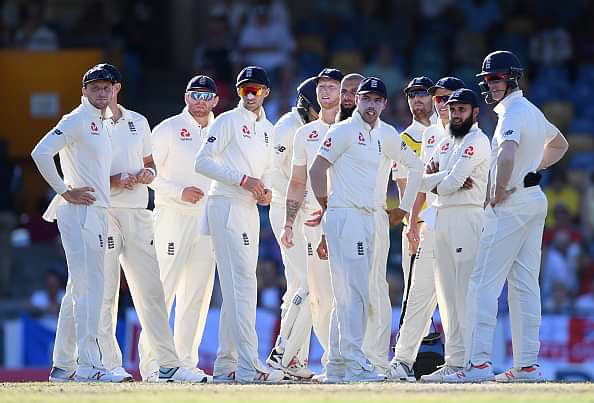 England Playing XI for first Ashes Test: Former England captain has passed his verdict on England's Playing XI for Birmingham Test.
Former England captain Nasser Hussain has found errors with scheduling the Ireland Test in between the recently concluded ICC Cricket World Cup 2019 and the upcoming Ashes series. In an interview with Daily Mail, Hussain expressed worries about English players burning out in the process.
"I do find the schedule wrong. Of all the years you could give Ireland a Test at Lord's, they choose this one and put it between a World Cup and the Ashes. And I do worry about burn-out.
ALSO READ: Virat Kohli passes massive statement on World Test Championship
"I remember Jos Buttler at the end of the 2015 Ashes and he was absolutely exhausted. Maybe the adrenaline will keep them going but boy does the Ashes take a lot out of you," Hussain was quoted as saying.
England Playing XI for first Ashes Test
Being asked the most apt combination for England in the first Ashes Test to be played at Edgbaston on August 1, Hussain didn't shy away from saying that he'd prefer a contrasting Playing XI. "I would go with a different top three. I would bat Joe Root at three and look to have [Jason] Roy coming in at four or five," Hussan said.
Roy, who made his Test debut against Ireland a couple of hours ago, couldn't replicate his ODI from into his debut Test as he became the first English batsman to be dismissed in the third over.
Loading embed tweet https://twitter.com/ESPNcricinfo/status/1153960382366715904?ref_src=twsrc%5Etfw
Quoting another former English captain Alastair Cook's words regarding difference in ODIs and Tests, Hussain took a jig at English cricketers' knack of preferring to bat in the middle-order. "There is a difference between red-ball and white-ball cricket and Alastair Cook has said the red Dukes ball has done more in England over the last couple of years than at any time in his career.
"I have no problem with Roy opening because everyone wants to bat in the middle order and [Joe] Root doesn't want to move from four. There is no doubting Roy's ability and he could well come off," Hussain concluded.
---