24K Gold Leaf Under Lance Stroll's Seat Sparks Questions About Driver's Privileges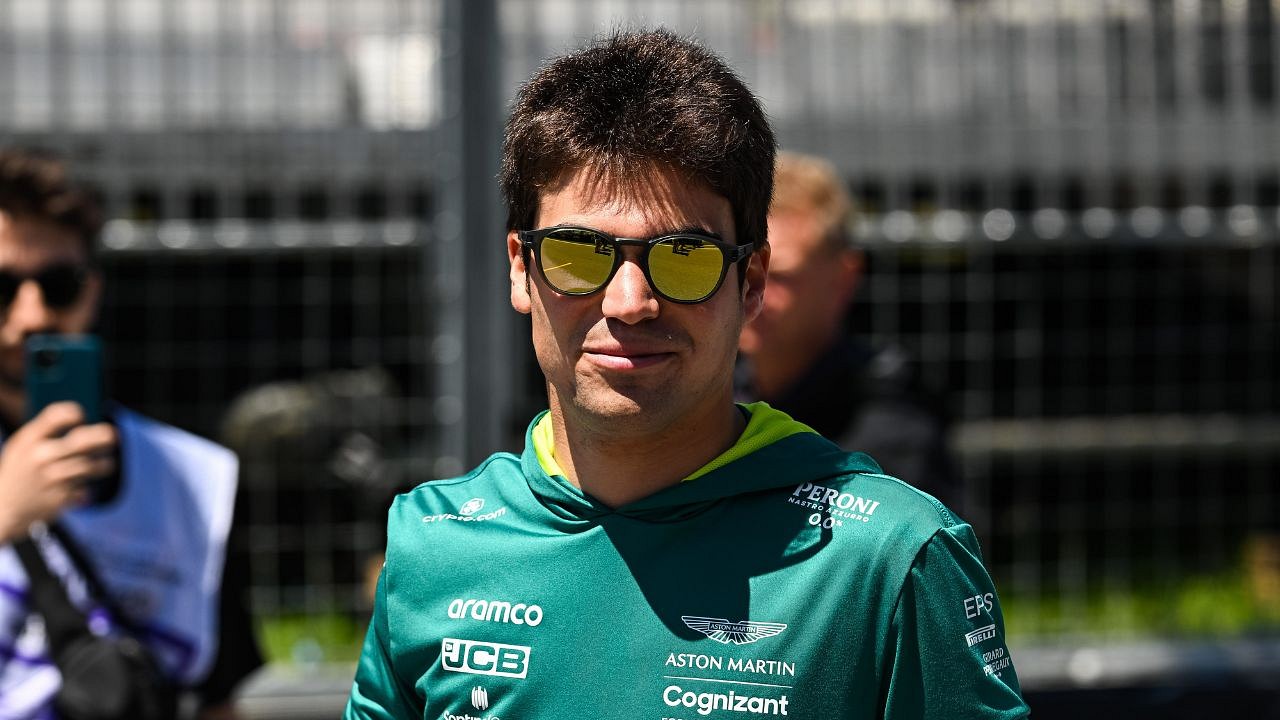 Lance Stroll's endured a relatively easy path to F1. Being the son of Canadian Billionaire Lawrence Stroll, he has had access to the best cars and mechanics throughout his junior years as he made his way up to F1.
Even today, Stroll senior owns Aston Martin and funds the team his son drives in. So it's fair to say the Canadian F1 driver has enjoyed a relatively privileged journey into the upper echelons of motorsports.
But the curiosity of his fans went high upon noticing a gold leaf covering under his Aston Martin seat. And whether the same is available to all drivers.
Also Read: Red Bull & Mercedes Slapped With Brutal Reality As Fernando Alonso Kills Juvenile Trash Talk
What is the Gold leaf under Stroll's seat for?
Upon close inspection, some fans noticed gold leafing under Lance Stroll's seat. The picture was uploaded on Reddit with a question claiming if the same is available for all drivers.
The answer is yes. The gold leaf is a part of the heat deflection system, which allows a driver to remain cool and away from the burning heat of the Power unit behind them.
24k Gold seat covering for Lance Stroll which helps cooling. is this for every driver?
by u/Zendaya-Papaya in F1Technical
As per Aston Martin's own site, "A layer of gold foil can be cured onto the rear of the carbon fibre seat to reflect infrared rays. And to protect the driver from the heat coming from the powertrain behind."
The gold leaf in question is inexpensive as the metal is malleable and can be beaten to form ultra-thin sheets. The gold leaf under the driver seat weighs less than a gram.
Gold is also used as a heat reflector in Space suits and the visors of Astronaut helmets. Even different parts of an F1 car, like the engine, use a thin sheet of gold for this purpose.
Also Read: Fernando Alonso and Aston Martin Wary of Max Verstappen Despite Red Bull Ace's Qualifying Disaster
Lance Stroll's not fully recovered from a Bike injury
Just a few days ahead of Pre-season testing, news broke out about Lance Stroll's bike injury. The Canadian driver was rushed to surgery after fracturing both wrists.
The driver recovered just days ahead of the season opener in Bahrain. Stroll drove in Bahrain with pins in his wrist. He fought through excruciating pain and mobility issues to complete 57 laps in the 2022 Bahrain GP and secure P6.
My journey. Huge thanks for your support over the last couple of weeks pic.twitter.com/0TY7v7p6rY

— Lance Stroll (@lance_stroll) March 7, 2023
Since the magnificent driver, the Aston Martin driver has been praised for his fantastic drive and timely recovery. However, ahead of Round 2 in Jeddah, he revealed that he was still healing and not fully recovered.
Lance said, "The worst part is definitely behind me. Yet, I'm not 100% there, it'll take some time for these things to heal. But I definitely feel a lot better now than 10 days ago."
He qualified P6 for the Saudi Arabian GP. The driver is definitely looking far better than in previous years, thanks to the impactful car Aston Martin has this year.
Also Read: Toto Wolff Trusted' False Data' Costing Lewis Hamilton a Chance in the Title Fight
---
Share this article