Red Bull & Mercedes Slapped With Brutal Reality As Fernando Alonso Kills Juvenile Trash Talk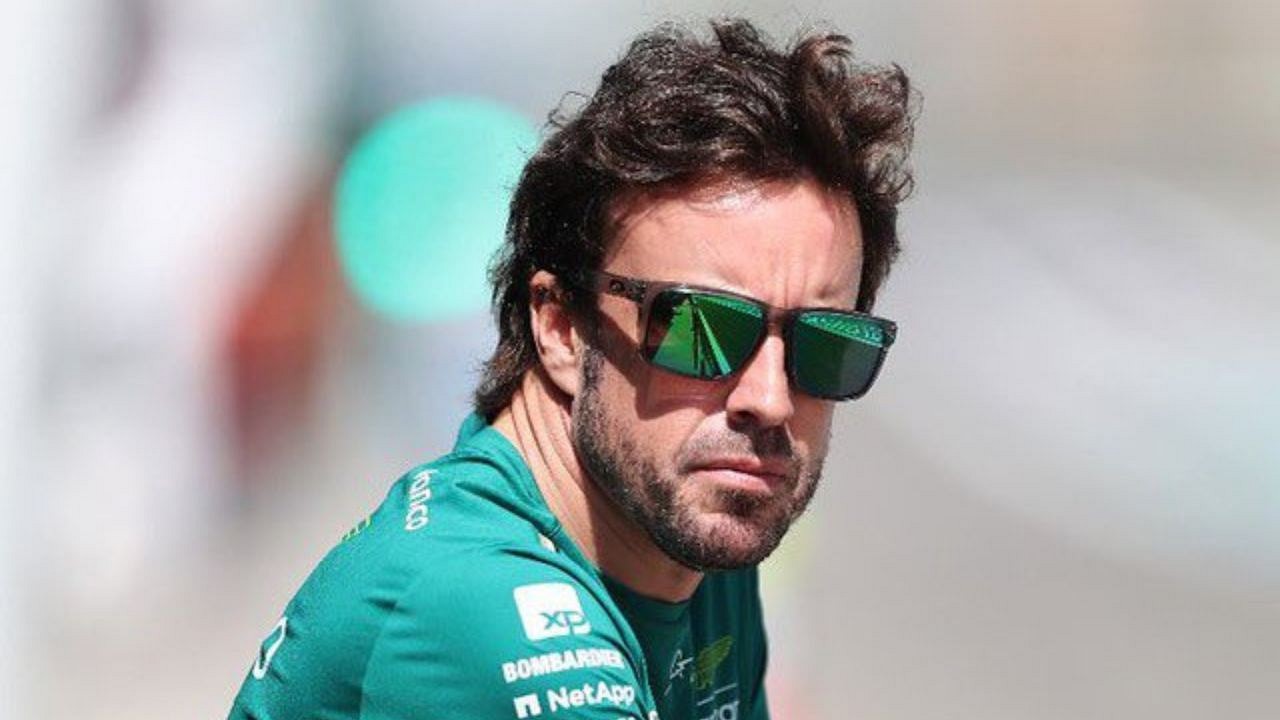 Fernando Alonso has shaken up the F1 grid and everyone in it. With his surprise and now comfortable spot at the top of the grid, Aston Martin has been hit with a couple of jabs for its 2023 challenger. While Red Bull and Mercedes play tug of war for credits over the potential championship-challenging car, Alonso has come up with a response to end the debate.
Comfortable in the front row at Jeddah, Alonso responded to the narrative put out by Christian Horner and Toto Wolff by flipping the switch on them. As accusations were hurled at Aston Martin in the buildup to the Saudi Arabian Grand Prix, Alonso shot back with his deftly crafted remark.
Fernando Alonso ends Red Bull, Mercedes jabs
Composed, Alonso explained, "I don't think, you know, two Red Bulls are on the first row tomorrow. I think they are very different." Bringing his prey to the spotlight before his attack, the champion called out his naysayers one by one.
Feeling good. 🙌@alo_oficial will line up on the front row for the #SaudiArabianGP following his strong qualifying finish! pic.twitter.com/V9Cu6cw8QY

— Aston Martin Aramco Cognizant F1 Team (@AstonMartinF1) March 18, 2023
First, Red Bull. Horner and Marko joined Perez and Verstappen in mocking what had been labeled the Green Red Bull last season. Further, many of Red Bull's engineers had made their way to Silverstone, fueling the copying narrative.
Toto Wolff, captain of the Mercedes ship, also wanted to take credit for the surprise AM23. With Aston Martin as their customer team, Wolff believes a solid 50% of the car was Mercedes' doing.
Also read: Fernando Alonso's F1 Journalist Girlfriend Leaks Aston Martin Driver's Plans About Retirement
However, Alonso had enough. "It seems that everyone is an Aston Martin now." Reclaiming their success as their own, Alonso was quick to put the championship-winning teams in their place.
Red Bull top dog swallows Aston Martin accusations
In a surprising turn of events, Helmut Marko took a step back from his earlier comments ahead of the Jeddah race. The Red Bull bigwig seemed to suggest that his squad never intended to call out any wrongdoing on the part of their rivals.
Clarifying his statement, he said, "That's not meant to be an accusation either. Those are just joking remarks. If you look in the field, the Aston Martin is the car most similar to the Red Bull."
As Fernando Alonso leads Aston Martin to topple the F1 status quo, Red Bull and Mercedes fans are seen rooting for the team in green. After all, who doesn't love a good plot twist in F1?
---
Share this article