After Lewis Hamilton, F1 CEO Receives Letter From Saudi Arabian Mass-Execution Victim Ahead of Jeddah Race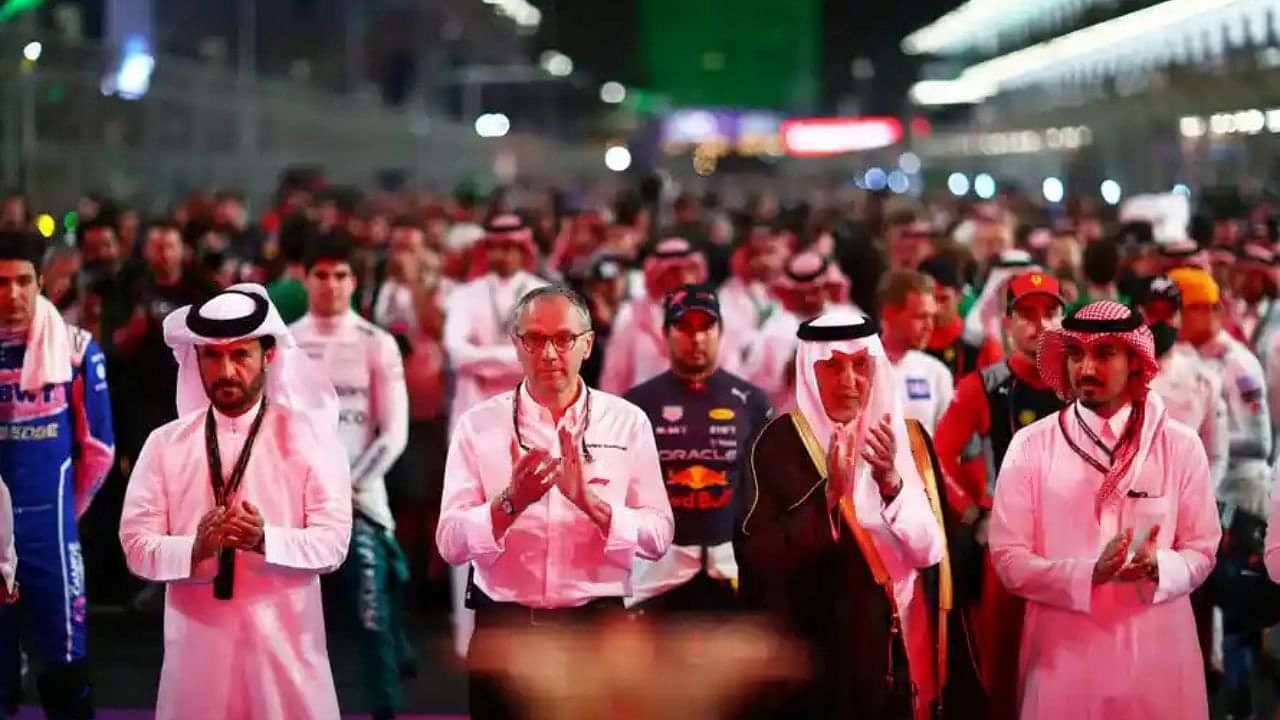 F1 CEO has received a letter from the brother of a man who was executed by Saudi Arabia in a mass execution last year. The victim has accused the sport of "legitimising heinous crimes" in the regime.
The writer of the letter, Yasser al-Khayyat, insisted in his letter that Saudi Arabia is using the extravagance of F1 to sportswash the oppressive clampdown on dissent. Last year, ahead of the race in Jeddah, Lewis Hamilton had received a letter from a 14-year-old who was put on death row.
In 2022, the Saudi state executed 81 men in one day. This happened just a few days before F1 had returned to the tracks on the Jeddah circuit.
Loading embed tweet https://twitter.com/PARATONER___/status/1507295457667600385?ref_src=twsrc%5Etfw
Also Read: After Lewis Hamilton's Anxious "I Want To Go Home" Remark, Saudi Arabian GP Organizers Tighten Security for 2023 Race
F1 CEO induced to 'end F1's silence'
For a long time, the Saudi Arabian government has been criticised for Human Rights violations. Even F1's return to the regime has been questioned by many.
Despite all the criticism, the sport decided to continue with its calendar. Even after, similar to last year, this weekend's race is taking place at a time when 13(reported) people have been executed in the last two weeks.
Khayyat, in his letter, wrote 'silence is complicity.' He explained that this is how the state has always dodged calls for democratic reforms and how it suppresses the voices with its atrocities.
Khayyat called on the F1 boss to "please end F1's silence" if he truly wants to bring positive changes to the kingdom.
Domenicali does not want F1 to become a tool of 'sportswashing'
After suffering massive criticism on F1's return to Jeddah, Domenicali justified the decisions. He had told the Guardian that F1 could bring positive change to the kingdom. 
The Italian explained that F1 could use its soft power to engage with the authorities and put pressure in the right direction. Khayyat was moved to write to the F1 CEO after the sport's plan to bring reform in Saudi Arabia.
Further in his letter, Khayyat wrote that Saudi is a kingdom that silently kills its people in secrecy. The silence of the bodies like F1 emboldens the regime to continue the bloodshed and violence.
Also Read: Helmut Marko Explains Reason Why Charles Leclerc Failed to Threaten Max Verstappen Despite 'Powerful Ferrari Engine'
---