After Lewis Hamilton's Anxious "I Want To Go Home" Remark, Saudi Arabian GP Organizers Tighten Security for 2023 Race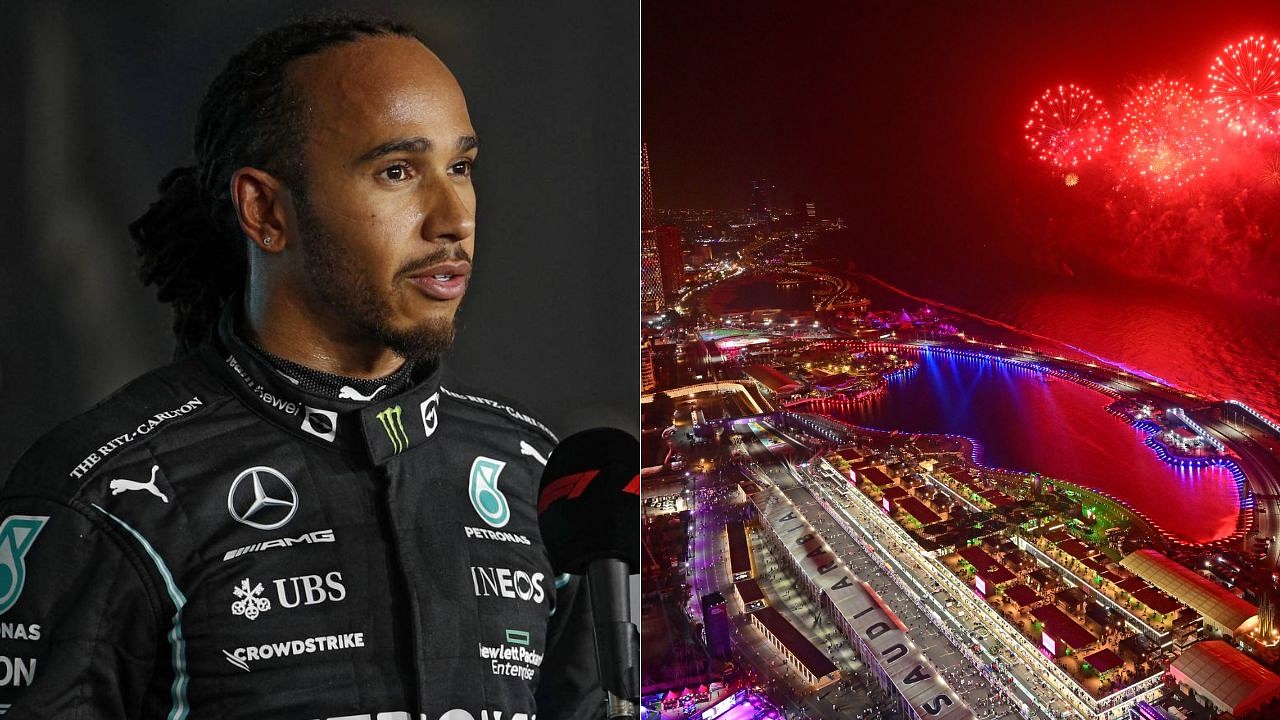 As Formula 1 is once again set to return to Saudi Arabia this weekend, the focus will shift to the safety surrounding the circuit after last year's missile strikes.
In the build-up to the Grand Prix weekend last year, Yemen's Houthi rebels attacked an oil facility near the circuit. The attack resulted in panic across the paddock, with several drivers also calling for a boycott.
Despite the resulting fear amongst the teams, the Grand Prix weekend went ahead as planned. However, the race did not get a good reception as the weekend was overshadowed by the events that preceded it.
Moreover, after the race, Lewis Hamilton also said that he was just 'happy that everyone was safe' and that 'he wanted to go home.' Hence, in light of all the events that transpired last year, Saudi Arabia is believed to have tightened their security.
Saudi Arabian GP organizers ramp up security ahead of F1 race
According to The Sun, the Saudi Arabia GP organizers have made several attempts to bolster security ahead of the weekend. For example, the organizers have increased the number of guards and CCTV cameras and will also conduct more security sweeps. All of these improvements in security measures have come after the issue was discussed in depth in Austria and Singapore.
 

View this post on Instagram

 
And it is not just the security that has been improved, as the report also adds that the Saudi Arabian GP organizers have also made significant efforts to address human rights concerns.
This was another pressing issue that cropped up last year. Drivers like Lewis Hamilton had voiced concerns about their unwillingness to race in the country considering the widespread human rights violations.
Also Read: Tensions Rise in Mercedes Boardroom as Lewis Hamilton Fails to Impress Against George Russell
What did Lewis Hamilton say last year about racing in Saudi Arabia?
Lewis Hamilton expressed a sigh of relief after the Saudi Arabian Grand Prix concluded as he explained how happy he was that the weekend 'was done'. As quoted by The Guardian, he stated, "I am so happy that everyone is safe. I am just looking forward to getting out. I just want to go home".
The manner in which Hamilton was tormented by the events that preceded the Grand Prix weekend clearly indicates that his tenth result in the race made little difference to him.
Hamilton and the rest of the teams will just hope that the focus for this weekend remains on the race rather than on any external event.
Also Read: Team Lewis Hamilton Rages at Naomi Schiff After Her 'Age' Jibe at Mercedes Star
---
Share this article