Ben Sulayem's decision goes against GDPA director George Russell who recommended the opposite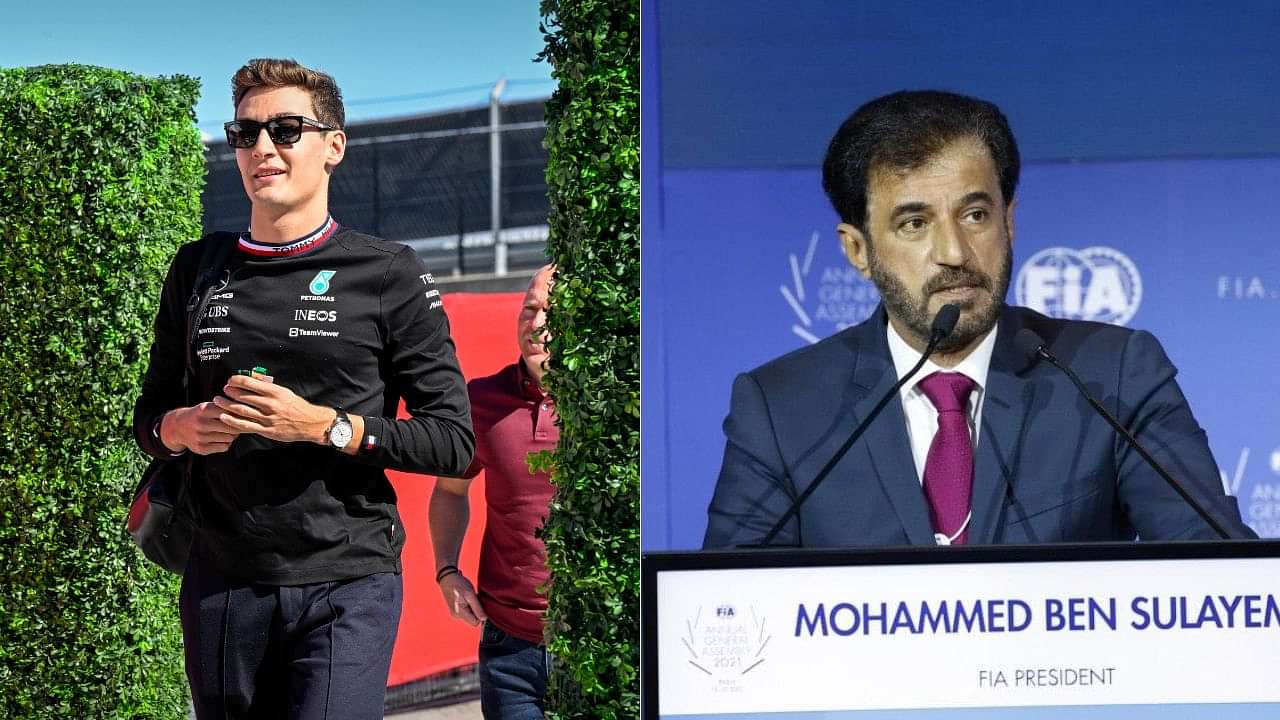 Ben Sulayem announced that F1 races could have two race directors from the new season onwards. The FIA President conceded that neither of the two current race directors—Niels Wittich nor Eduardo Freitas are safe in their jobs.
In 2022, FIA came up with rotating the race directors. Thus, having two people with the same posts but a divided workload. But the governing body decided to continue with only Wittich after Freitas's blunder in the Japanese GP, where Pierre Gasly had a close shave with a crane amidst poor visibility.
But Wittich also made a career-ending mistake in the US Grand Prix, where he wrongly told Haas that they could protest against Alpine. Even though the 30-minute deadline for it had lapsed, Haas went ahead, and Fernando Alonso got a controversial 30-second penalty.
Though Alpine contested the penalty and won, nevertheless, Sulayem believes that F1 needs a contingency of race directors and that having two race directors is the way to go.
Also read: Alfa Romeo star's partner desisted seeing him in Aussie haircut
Conflicting with what George Russell recommended
Mercedes superstar George Russell is also the President of GDPA. Last year, he hit back at FIA's order to have so much rotation over the season. Citing constant Stewart rotation prevented the drivers from discussing the verdict of the earlier races.
"We've never had a steward from a previous event at the following race to talk about any certain decisions, I believe," said Russell. Thus, signalling that the drivers are generally against the decision-makers rotation.
Even Russell's predecessor at Mercedes Valtteri Bottas showed his dissatisfaction with the change. He claims that having one race director would be better than two or three as they will have a single point of contact to communicate and give feedback that can be implemented.
So, it could prevent drivers from reiterating their feedback and remaining less dissatisfied with the process. Plus, it would be easier to build faith with the person making the decision.
FIA President takes another controversial statement
At the start of this week, Sulayem claimed that drivers shouldn't be using FIA's stages to make their political statements. Thus, subtly telling them not to bring politics and social issues to the sport.
With more drivers starting to say things that directly or indirectly string their sentiments, they have been more vocal about things happening worldwide.
But F1 is a business and has to deal with countries that may have questionable human rights. To maintain their interests, Sulayem probably made this statement.
Loading embed tweet https://twitter.com/f1lmer/status/1612785511785021442?ref_src=twsrc%5Etfw
Also read: Manchester United star once joined to support Lewis Hamilton against Nelson Piquet's racial comments
---