Calendar F1 2020: Final verdict on Chinese Grand Prix in Shanghai has been revealed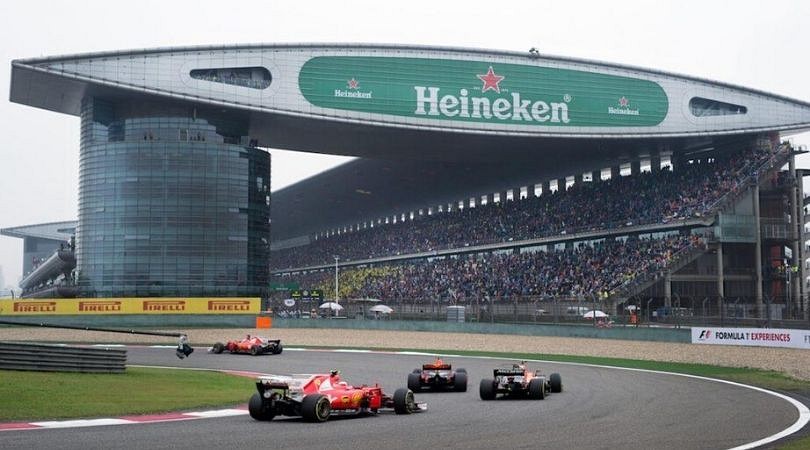 The 'Calendar F1 2020' will not have the Chinese Grand Prix with reports coming in from China that the event has been cancelled.
The coronavirus pandemic had put an abrupt halt to the 2020 F1 calendar before it even started. The first race traditionally held in Australia was called off, and subsequently, all races followed suit.
After the lockdown regulations eased in June, the FOM and FIA sprung into action. They spoke to numerous heads of governments and confirmed 8 races to be held in the first phase. The third of the 8 races was held in Hungary last weekend.
Soon after, F1 announced it has also added Italy's Ferrari-owned track Mugello, and Russia's Sochi to the 2020 calendar. Mugello will host its first-ever Formula One race, after the race in Monza, Italy.
Calendar F1 2020: Asian circuits suffer a setback
So far, all the 10 races confirmed are to be held in Europe. Asia was hopeful of conducting races at China, Japan, Vietnam and Singapore, and Abu Dhabi.
Japan and Singapore will not go ahead, after Formula One cancelled the races along with Azerbaijan.
The season-ending Abu Dhabi GP is likely to go ahead, and Vietnam is hopeful of making its debut. As for China, there was optimism across the board that the race will indeed go through.
AJ commented on the post, Chinese Grand Prix facing cancellation, five months after 'postponement' same issues with Canada. the promoters and agents there don't event know the level of serious problems with lawsuits and permanent damage to… – https://t.co/bvGUNPAyH8

— Formula1 Memorabilia (@MemorabiliaF1) July 20, 2020
Chinese GP is cancelled……
Will be announce this week

— QIAN Jun (@ChinaF1Journo) July 20, 2020
But media outlet RaceFans understands that China's hierarchy will not allow the Shanghai GP to go ahead. This is part of the measures the nation has taken to prevent the re-escalation of the virus. The race was originally scheduled to be held in April, but was postponed for 5 months. The contract with the Chinese GP is now likely to be extended till 2025.
It will however, be interesting to see the official statement from both the FIA and the Chinese Grand Prix, as to what really led to the event not happening this season. It could be a mixture of financial and health related concerns.
Formula 1 has also cancelled races in Australia, the Netherlands, Monaco and France. With FOM planning to conduct 15-18 races, it remains to be seen which tracks will get the green light in the weeks to come.
---