F1 News: Daniel Ricciardo and George Russell speak out against Turn 2 of the Sochi Autodrom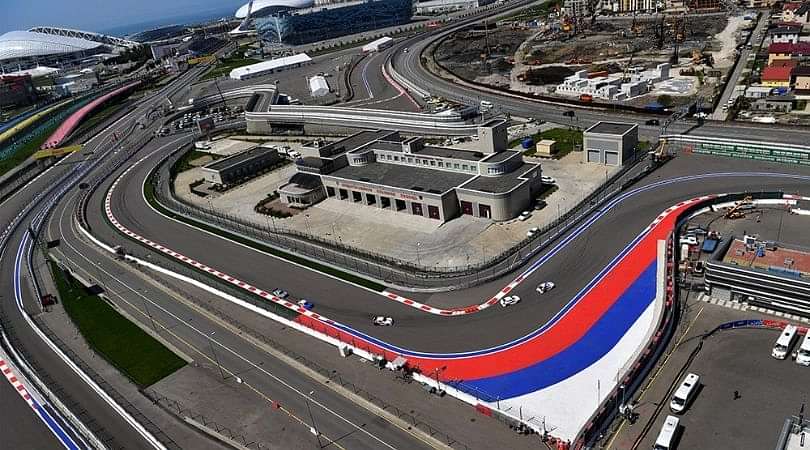 F1 News: Daniel Ricciardo and George Russell are clearly not pleased with the Turn 2 at Sochi for the Russian Grand Prix.
The cumbersome Turn 2 at Sochi has attracted a lot of negative attention from the F1 drivers. This after McLaren's Carlos Sainz crashed on the wall, while on it early in the race. This sent his car on a spin on to the middle of the track, with a Safety Car brought in to clear the debris.
George Russell spoke out against the turn after the race, calling it "one of the worst corners" in the F1 2020 Calendar. He also revealed he had suggested ideas to overcome it, but weren't really taken into consideration. Russell was talking to Motorsport.com on this specific issue:
"Firstly, it's one of the worst corners of the calendar. And secondly, for racing it's a terrible design."
"I actually suggested this in a drivers' briefing earlier in the season that we've got the room and the space to create almost a Bahrain-style Turn One and Two, almost a hairpin into a kink, which firstly will allow drivers to lunge one another into Turn One, to get better racing, and also avoid people having to cut the track.
Daniel Ricciardo unimpressed with Turn 2
Daniel Ricciardo was penalized with a five-second penalty while trying to get pass teammate Esteban Ocon on Turn 2. It was a move sanctioned by Renault, but heavily backfired after the Australian went over the kerb. He was clearly not impressed with the turn, calling the geometry "weird".
"The geometry is weird. My situation, for example, I locked up so I was like, 'It's gonna be tight.' But it's just the way it's shaped, it leaves you with hope until the very last minute, or that very last second, I should say."
Loading embed tweet https://twitter.com/MasterYodaGG/status/1310287220780265480?ref_src=twsrc%5Etfw
Ricciardo also mentioned about drivers complaining about Turn 2 in the past, with no clear-cut solution found. He has suggested changing the shape of the corner, which will also help in overtaking.
"I think to be honest Turn 2, a few of us drivers have been vocal. I think they could do something better with it in general. Even just to allow more overtaking for example, maybe a different shaped corner."
Before you go: Fernando Alonso: The outspoken Spaniard claims Sebastian Vettel and Lewis Hamilton's world titles were a stroke of luck
---