Explained: Why Lewis Hamilton's 2011 Season With McLaren Worse Than His Winless Season in 2022?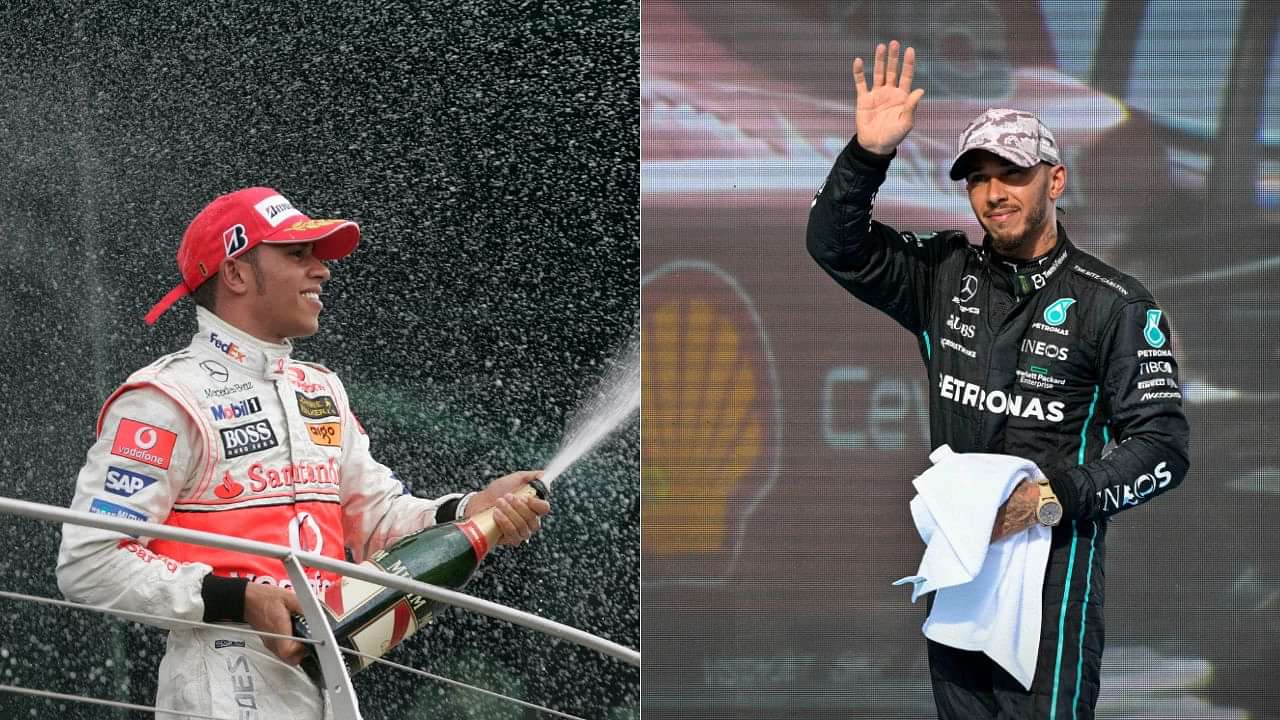 After dominating Formula 1 for several years, seven-time world champion Lewis Hamilton perhaps finds himself on the back foot currently on one of the few occasions (2022, 2023) during his illustrious career.
The Briton previously formed one of the most successful partnerships with Mercedes during the turbo hybrid era. The 38-year-old won six of his seven championships with the team and also helped the Silver Arrows win eight consecutive Constructors' Championships (2014-21).
However, that impressive run has come to an end recently. After Hamilton narrowly lost out on the Drivers' Championship to Max Verstappen in 2021 (8 points), his results worsened even more significantly last season. Hamilton finished sixth in the championship in 2022 with just 240 points, a whopping 214 points behind champion Verstappen (454).
Moreover, he also finished 35 points behind his teammate, George Russell (275). This was only the third time in his F1 career that he was beaten by a teammate.
And to make things worse, 2022 was the first F1 season that Hamilton failed to secure a win. Despite all these struggles, the Briton believes that 2011 was a worse campaign for him.
Lewis Hamilton's struggles in the 2011 season explained
Split with his longtime girlfriend
While speaking to the media after a winless season in 2022, the Briton said (as quoted by racefans.com), "I think 2011 was probably the hardest year I had just in terms of, just in life."
The 38-year-old had several troubles during the 2011 campaign. Hamilton split with his longtime girlfriend, Nicole Scherzinger. As a result of the duo breaking up, Hamilton had several troubles both on track and also off the track.
On the track, he collided with Felipe Massa on several occasions and ended up having three DNFs in the 2011 season. Off the track, he had several run-ins with the FIA and registered a record for receiving the most number of penalties in a single season (6).
Also Read: Toto Wolff Under Immense Pressure From Lewis Hamilton to Deliver Championship-Winning Car
Lewis Hamilton was inconsistent as compared to McLaren teammate Jenson Button
Lewis Hamilton also struggled all the more because he also had a formidable teammate in Jenson Button. While Hamilton beat Button in the 2010 campaign, the latter did come back strongly in 2011.
Button finished the 2011 season second in the championship with 270 points. Meanwhile, Hamilton finished fifth with 227 points.
While both Button and Hamilton won three races each in 2011, the difference in the number of points scored was more to do with the latter being far less consistent than the former.
Button just had two DNFs, and the lowest he finished a race was in sixth place (3 times). On the other hand, Hamilton had more DNFs and finished the race outside the top three on multiple occasions (13 out of 19 races).
Loading embed instagram https://www.instagram.com/reel/CpNW6yzNfX8/?utm_source=ig_embed&utm_campaign=loading
Hamilton's struggles with his personal life were so evident that even Button cited it as a potential reason for the 38-year-old underperforming in 2011.
"I know Lewis. When we were teammates in 2011, he struggled because he didn't have that team of people around. And that [having those people around] is what helped me a lot in my career," explained Button in a conversation with the High-Performance podcast (as quoted by racingnews365.com) in 2021.
Also Read: Former Lewis Hamilton Teammate Reveals How Fernando Alonso Trauma Forced McLaren to Sign Him
---