F1 Drivers Predict Max Verstappen To Pull 'a Doug From Hangover' During Las Vegas Grand Prix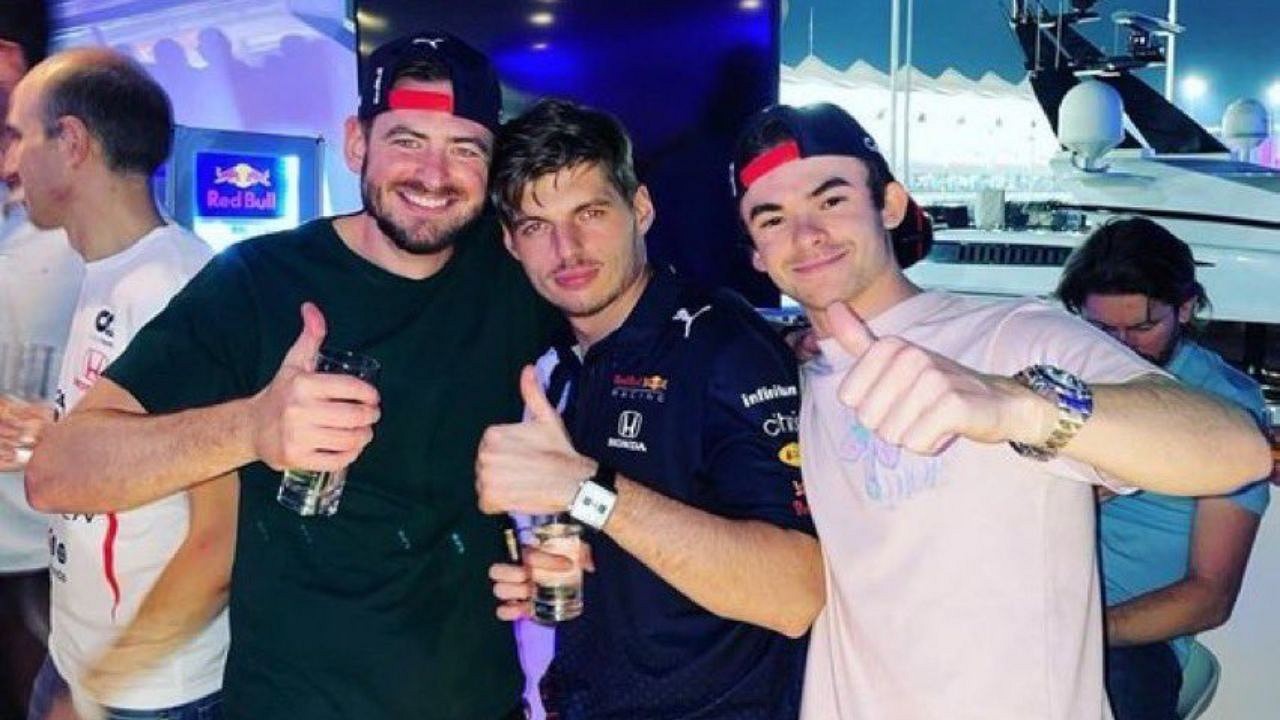 Formula 1 is going to race in Las Vegas for the first time in its history. The American extravaganza is the projection of F1's recent expansion over the United States, and they further want to capitalize on the market. However, a few months before going to Las Vegas, several counterparts of Max Verstappen aren't expecting sober times from him.
Ahead of the Saudi Arabian Grand Prix, drivers were asked specific questions about the shenanigans people usually do while going to sin city. The first question was inspired by the plot of Hangover, where one of the characters, Doug, goes missing on the first night.
When asked the drivers who would be the person that goes missing in Vegas among them? Lando Norris, Alex Albon, Esteban Ocon, Nyck de Vries, and Nico Hulkenberg named Verstappen to do that.
 

View this post on Instagram

 
Max Verstappen's drunk videos precede him
It's not out of the blue that other drivers named Verstappen. He has often been spotted drinking heavily at parties and doing bizarre things. Many fans have before joked about such videos of Verstappen, and they think he can't hold his alcohol.
I present…drunk Max Verstappen

Oh Max.. Probably thought they were taking a picture Amazed he can stand so still with half the bar consumed ❤️❤️ pic.twitter.com/uBd8OALxgM

— ¹ ♡ | ¹ (@Kiimmie33) April 17, 2022
Though, it's not the only thing his colleagues have assumed him to do in Vegas. AlphaTauri driver Yuki Tsunoda even thinks that Verstappen is likely to miss a tooth before coming out of Vegas.
Nevertheless, the Grand Prix in Sin City is very far away. It will be the season's penultimate race, and at that time, Verstappen most likely would have wrapped the title at the rate the season is proceeding for Red Bull.
Drunk Max Verstappen trying to enter his house in Monaco pic.twitter.com/157QtE6EQw

— SportsMoments4All (@SportMoments4Al) December 20, 2020
So, he would have every right to party his heart out and even go missing for a day while sitting on the terrace of Caesar's palace while Red Bull is looking for him. Though, he has enough discipline not to give such tension to his bosses.
No hurdles for Max Verstappen
The 2023 season couldn't have got any better for Red Bull. In the inaugural race of the season, Red Bull sealed both P1 and 2. With that result, every other team is nervous about Christian Horner's led side exploiting the entire grid with its dominance.
Though Red Bull chief Helmut Marko thinks there will be a time in the season when the whole advantage of his team will melt away. He blames FIA's wind tunnel penalty imposed on the Milton-Keynes-based outfit for reportedly breaching the 2021 cost cap.
He thinks the reduced access time to the wind tunnel would hamper Red Bull's development over the latter part of the season. At that time, their rivals would definitely manage to match them during races.
---
Share this article