Ferrari Resorts To Take Aid From Social Media Site To Replace David Sanchez & Other Deserters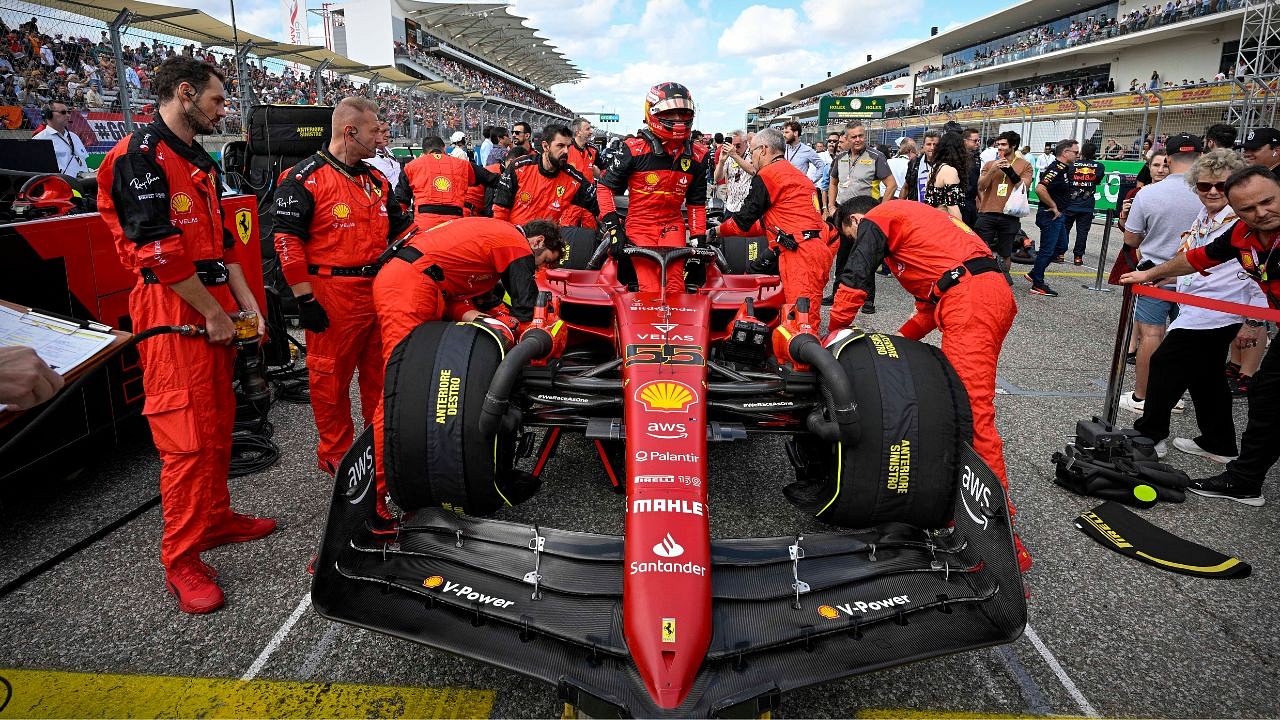 Scuderia Ferrari has recently resorted to an unusual way to find engineers. Using Linkedin, the Italian team searched for different profiles of engineers. This comes right after the multiple reports of David Sanchez, Laurent Mekies, Inaki Rueda and Enrico Cardile leaving the Prancing Horse surfaced worldwide.
As per FormulaPassion, Ferrari Chief Executive Officer Benedetto Vigna shared the job announcement. Vigna took to Linkedin to ask for different profiles for the team and more. Interestingly, he didn't specify that the selected candidates would get to work only for the Formula 1 team.
La #Ferrari cerca ingegneri su LinkedIn … questo e' troppo davvero…. pic.twitter.com/yC6sJOg4vp

— umberto zapelloni (@uzapelloni) March 13, 2023
It is believed that the ask for several profiles was also made for different areas other than the Scuderia. Such as the Sport GT area, the main base back at Maranello, and more. Admittedly, this process of hiring professionals in such big companies might look abnormal, but it's not.
In reality, other teams regularly put their search on LinkedIn for engineers. One such team is Red Bull. The Austrian team searched for at least 22 different profiles for their F1 team. The most important of them was the search for a senior aerodynamicist.
Departing Ferrari engineer tipped to join rival
David Sanchez, the ex-Ferrari head of vehicle concept is tipped to join a rival F1 team. As per The Race, Sanchez is believed to have broken the deal with McLaren. The esteemed engineer left the Scuderia citing gardening leave, but it is believed an internal discontent lead to the departure.
Former Ferrari Head of Vehicle Concepts David Sanchez is set to join McLaren later in 2023.
Long-time Ferrari employee Sanchez resigned earlier this week from his position with the Scuderia.
The Frenchman's resignation is believed to be unrelated to the Bahrain showing and the… https://t.co/ZKp6K8FltF
— Fastest Pitstop (@FastestPitStop) March 12, 2023
Saying he was considering leaving for quite some time, the decision came after the 2023 opening race in Bahrain. The former Prancing Horse engineer worked with the Italian team for over a decade and left the team with immense experience.
Also Read: Charles Leclerc Opens Up About His Future Amid Rising Speculations After Ferrari's Poor Start
Ferrari's race director linked to a move to multiple destinations
In the latest development, Laurent Mekies is all set for a move away from Scuderia Ferrari. The assistant team principal is reportedly unhappy with the leadership under Ferrari CEO Vigna and is believed to be up for a switch.
As Mekies departure rumor gets stronger, he is linked to a potential move to Alpine, as per Planet F1. Furthermore, Liberty Media and FIA are also in the line to take the esteemed engineer away from the Maranello-based team.
Also Read: When Fernando Alonso and Charles Leclerc Nearly Became Teammates at Ferrari
---
Share this article