Lewis Hamilton Auctions $54,000 Worth Rear Wing of His 7th Title Car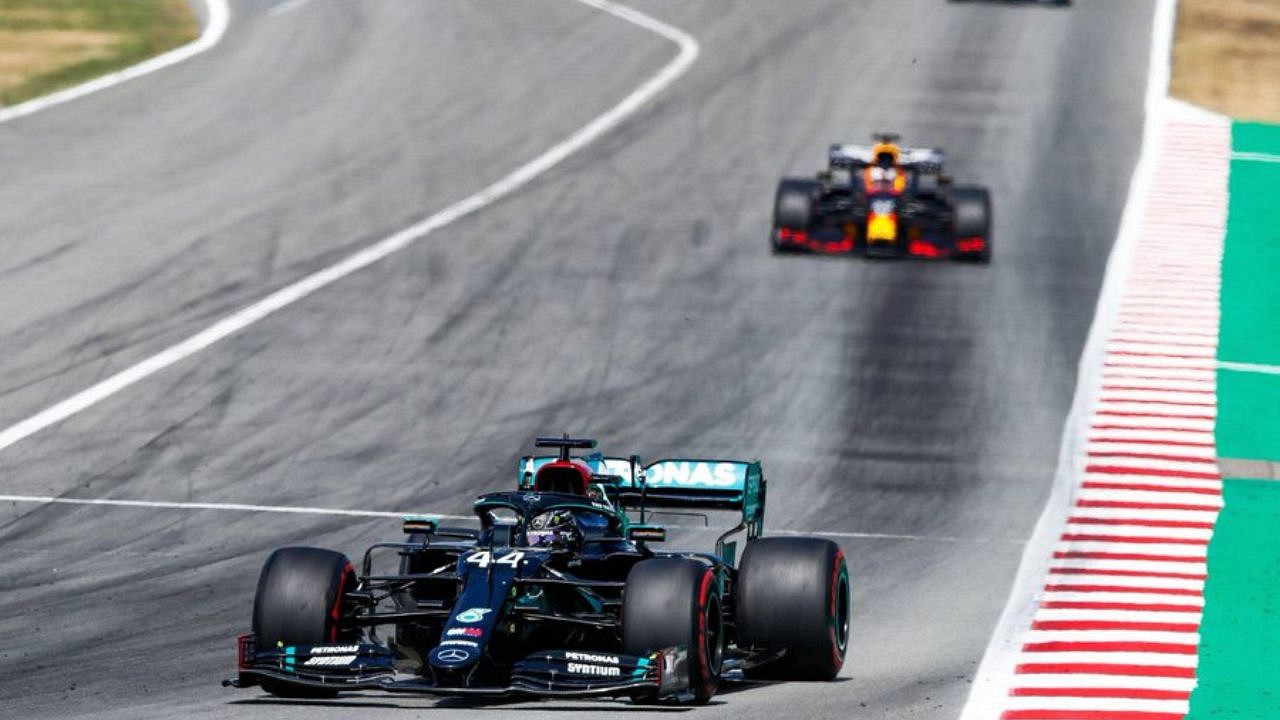 Mercedes and Lewis Hamilton have placed a piece of their championship-winning car up for auction on the United Charity website.
The team has decided to auction the rear wing of the 2020 Mercedes F1 car in which Hamilton won his record 7th championship title. Hamilton has even signed the rear wing. The proceeds from the auction will go to the Austrian disability sports.
So far about $10,000 have been bid on the rear wing on the website with the estimated value of the rear wing being approximately $54,000.
The auction site lauded Mercedes and its team principal Toto Wolff for donating the rear wing. Furthermore, the site reveals that the wing comes in a high-quality frame including an official certificate of authenticity. The bidding on the site will stop on 10 February.
Also Read: Max Verstappen Spotted Buying $800,000 Ferrari
Lewis Hamilton describes W13 as the worst
In his 16-year-long illustrious career in Formula 1, Hamilton believes that the 2022 season was his worst ever.
Mercedes was unable to develop their car right and W13 was full of problems right from the get-go. It lacked pace and had the problem of porpoising. At one point the Briton described the car as super stiff.
Hamilton finished the 2022 season in P6 and was massively outperformed by his teammate George Russell. Failing to compete at the top of the grid, Hamilton frustratingly said that the W13 was the worst car he has ever driven.
Let's hear from Lewis Hamilton after his first outing in the new Mercedes W13 E Performance #F1 pic.twitter.com/RKt9IxNwyD

— Junaid #JB17 (@JunaidSamodien_) February 19, 2022
Hamilton is hopeful for the 2023 season
Heading into the 2023 season being the second oldest driver on the grid, the 7-time world champion has constantly been presented with the question of retirement.
Each of those times Hamilton has shut the idea suggesting that there is still race left in him. He is not done with Formula 1 just yet.
Moreover, the 38-year-old had also believed that the 2023 car would be in much better shape than the W13 and it will lead him back to fighting for the title instead of battling in the midfield.
Hamilton is looking forward to grabbing his record-breaking 8th championship title in the upcoming season.
Also Read: Lewis Hamilton Determined To Continue With Protests Despite Pressure From FIA
---