Lewis Hamilton & Max Verstappen Share Bizarre WhatsApp Group With F1 Playboy As the Icon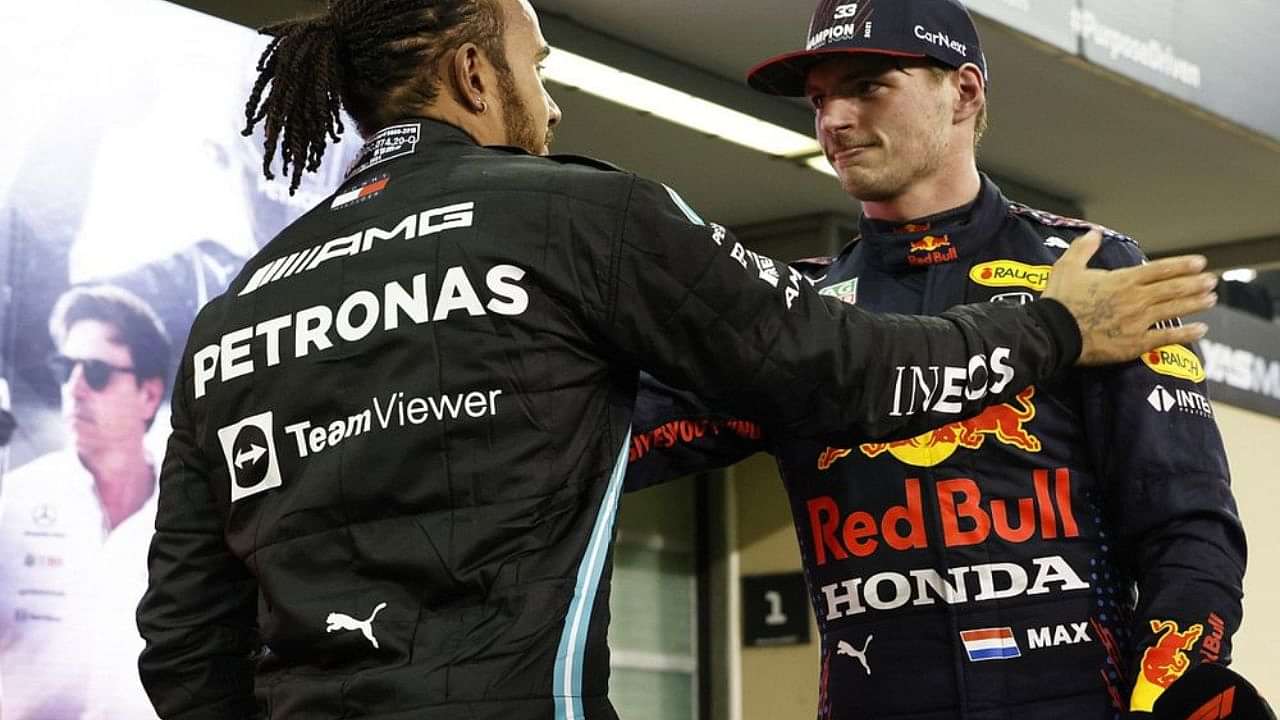 Turns out F1 drivers are just like the rest of us. After fiercely battling it out on the track, the drivers get to their phones to check their WhatsApp chats with each other. Lewis Hamilton and his rivals share a group headed by George Russell- one that was brought to light early last year when a sour Nikita Mazepin exposed it for being kicked out of it.
Apparently, the group is chaotic, and everything one could imagine. After bitter moments on the track of finger flipping and close contact, these drivers go back to share memes about it with each other! However, it is also utilized for more serious issues as well, when drivers need to take a stand together.
What goes on in the chats shared by Lewis Hamilton & Co?
George Russell recently disclosed the happenings of the group chat, revealing that it "gets out of control" with the witty banter post-race. Lando Norris did the most damage. Going into the details of the group, he said "James Hunt as the group photo."
Loading embed instagram https://www.instagram.com/p/CdM0-eQOovz/?utm_source=ig_embed&utm_campaign=loading
On a more serious note, the McLaren driver said, "It's not so much like 'hey, we're all mates'. It's a lot more for talking about things that can help us as drivers in terms of rules, and regulations. It's more like how can we represent ourselves?"
The group chat involves members of the Grand Prix Drivers Association (GPDA) collaborating to brainstorm different ideas. The likes of  Ocon, Guanyu, and  Albon participate in the discussions and have their fair share of memes.
also read: Sebastian Vettel Reveals Moment of Regret That Got Him Closer to Lewis Hamilton
The retired champion Sebastian Vettel was an important contributor to the group; with Lewis Hamilton having been a GPDA member since 2009.
F1 drivers told to step up with their personalities
The absence of Daniel Ricciardo and Sebastian Vettel has left a void in Formula One, as expressed by a fellow driver. The paddock felt their charismatic presence during the race weekend, and it's clear that they have noticed their absence.
Loading embed instagram https://www.instagram.com/p/CdM0-eQOovz/?utm_source=ig_embed&utm_campaign=loading
Emphasizing that big personalities like Ricciardo and Vettel are crucial for the sport's continued popularity, Ted Kravitz said, "some of these drivers need to step up and become and develop and be those big personalities to replace those guys that we have lost in the sport."
With the growing audience presented to the sport, the gap needs to be filled by newer personalities, who will carry the torch forward and ensure that F1 remains vibrant and engaging.
---