Max Verstappen Plays Money Card on Lewis Hamilton's Favor Amid Ferrari Switch Rumors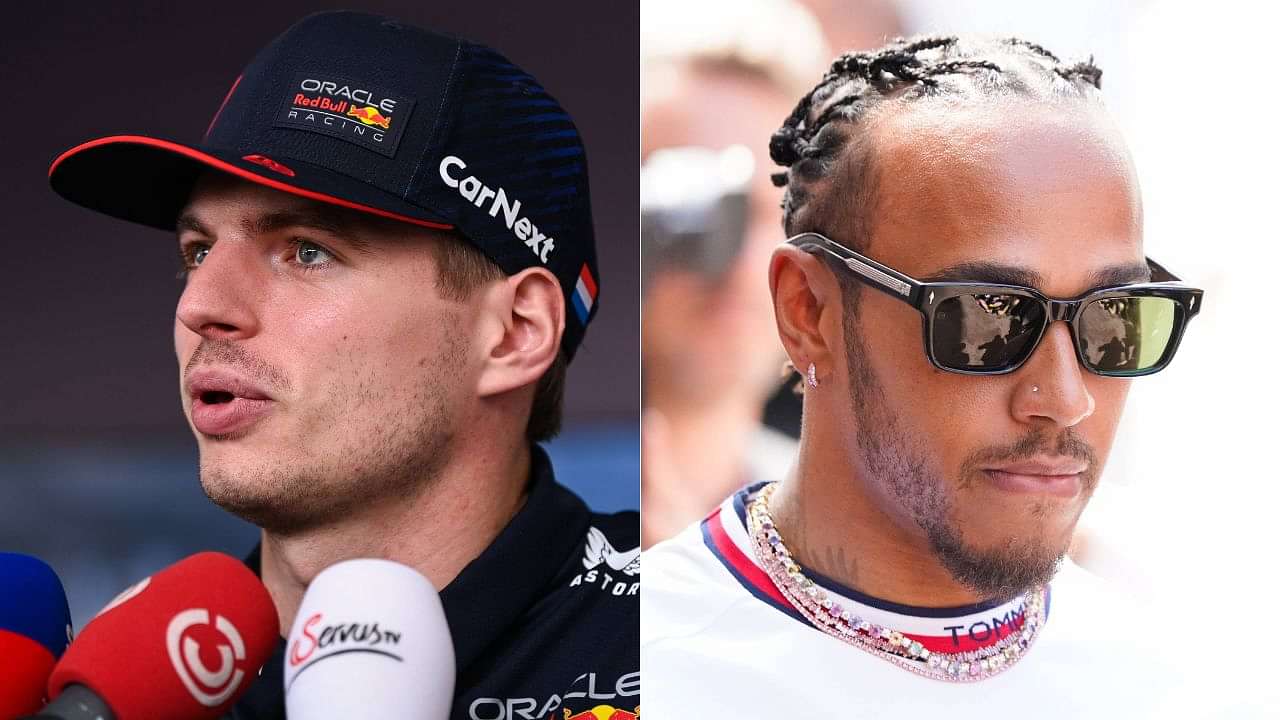 In the latest development, Max Verstappen has brought in an interesting money card in Lewis Hamilton's Ferrari switch rumors. The Red Bull star pointed out how Hamilton can use these rumors as leverage during his contract talks with Mercedes.
After last week's Emilia Romagna Grand Prix cancellation, Hamilton's switch to Ferrari from Mercedes became the top story in F1. Drivers, including Hamilton, were asked plenty of questions about the seven-time champion's future during the press conference ahead of the Monaco GP weekend.
From Ferrari president John Elkann's wish to build a super team around Hamilton to Ferrari going in for a $50 million bid to bring the Briton to Maranello, rumors have been aplenty this week.
Amidst so much speculation and so many possibilities, Verstappen has finally given his take and handed Hamilton an interesting pointer when he appeared for a press conference ahead of the Monaco GP.
Max Verstappen provides the money card to Hamilton
When asked about his thoughts on Hamilton's potential switch to Ferrari in the future, the Dutchman simply said, "It's not my problem."
Following this, he added as per Verstappen News on Twitter, "It's his decision. But I think he feels really happy at Mercedes. I mean, they've won a lot together."
Loading embed tweet https://twitter.com/MercedesAMGF1/status/1661778053536657422?ref_src=twsrc%5Etfw
Admittedly, Hamilton and Mercedes won multiple accolades together, and they include six drivers' and eight constructors' championships from 2014 to 2021. Together, they became part of one of the most dominant eras in F1 history.
However, Verstappen thought this was a good time to drop in what he feels is a great idea. He said, "Maybe it's good [the rumors] because it ups the price a bit at the Mercedes side to pay him."
Lewis Hamilton denied the Ferrari approach
With the Monaco GP inching closer, Hamilton decided to bring his Ferrari rumors to a close. With just a day to go until qualifying, Lewis Hamilton finally decided to deny the media speculation surrounding his Mercedes exit.
The Stevenage-born driver said he will not be going anywhere as a new deal is expected to be signed in a few weeks. Along with this, the Silver Arrows ace also denied any links to Ferrari.
Loading embed tweet https://twitter.com/MercedesAMGF1/status/1646802650401210369?ref_src=twsrc%5Etfw
"My team is working closely behind the scenes with Toto and we are almost at the end of having the contract ready," Hamilton said, as per The Guardian.
The 38-year-old also emphasized the fact that there will be multiple rumors and speculations during the time of contract negotiations. Hence, Lewis Hamilton asked the media not to believe any of them until they hear it directly from him.
---