Parc Ferme F1 sprint rules: How will Parc Ferme function?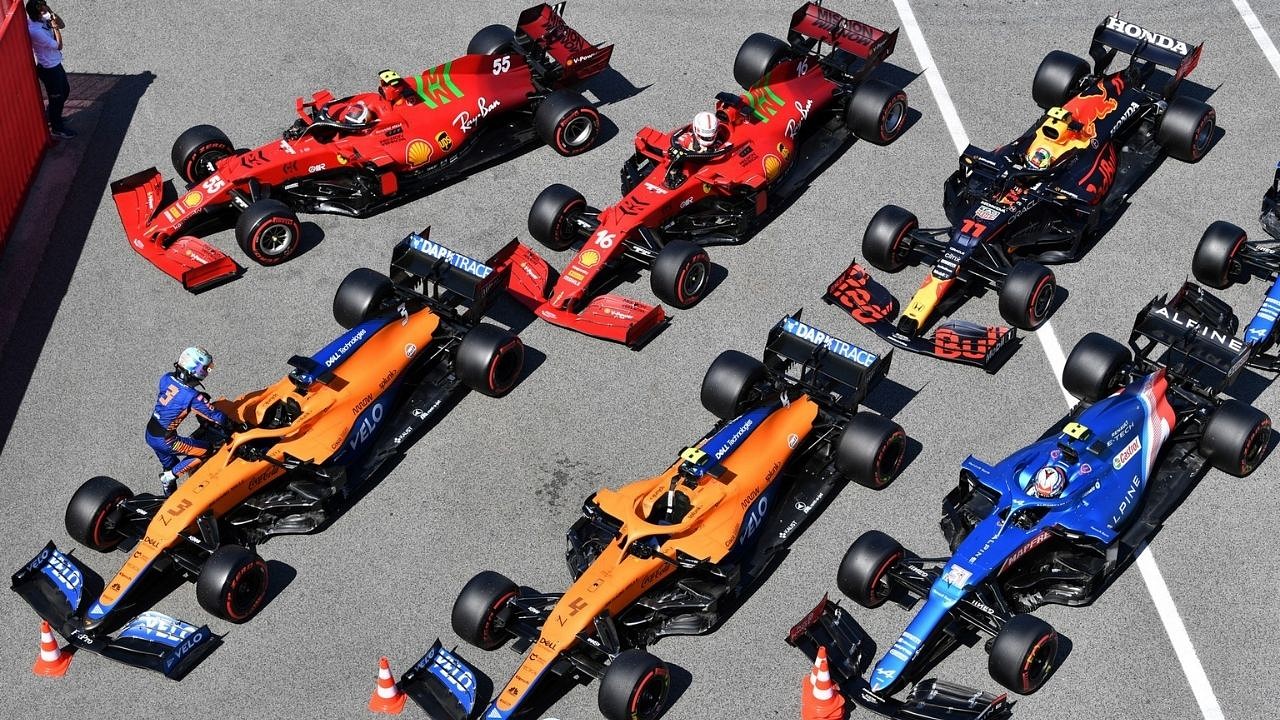 Parc Ferme F1 sprint rules: With the introduction of the sprint races in Formula 1, the Parc Ferme will have its new role at Silverstone.
The British Grand Prix already introduced the sprint races to the world of F1, while this article was still in its publishing phase. But there are many intricacies in the concept which are needed to be discussed.
One of the biggest queries of the sprint races is how the Parc Ferme, an area where simply the F1 cars are parked, will be used on Saturday. And it surely has an upgraded purpose.
According to an article by the Race.com, "The cars enter parc ferme conditions when they leave the pitlane during Q1 in qualifying and remain there for the rest of the weekend."
"This means the suspension and aerodynamic configurations cannot be changed, save for front wing adjustment. In terms of components, the standard rules apply with teams allowed to change specified items and also to replace any components with ones of the same specification."
"In addition to this, on sprint qualifying weekends, teams may change the brake discs and calliper pads, the engine exhaust system, engine oil filters, intake air filter and spark plugs."
What to do if there's severe damage
Any moment in F1 can be an unfortunate day, and in the case of severe damage, how will these restrictions in Parc Ferme function during the weekend?
The report further says, "Damage in the sprint is treated in the same way as to damage between normal qualifying and the race. Teams can apply for permission to change components and should do so with parts of the same specification."
"However, in exceptional circumstances it will be permitted to use components of a different design provided the parts are of a specification that has previously been used in qualifying or a race."
---
Share this article