Ripped Lewis Hamilton Flaunts His Six-pack Abs on Instagram After Cracking 9 Miles Run Amidst Saudi Arabian Grand Prix Preparation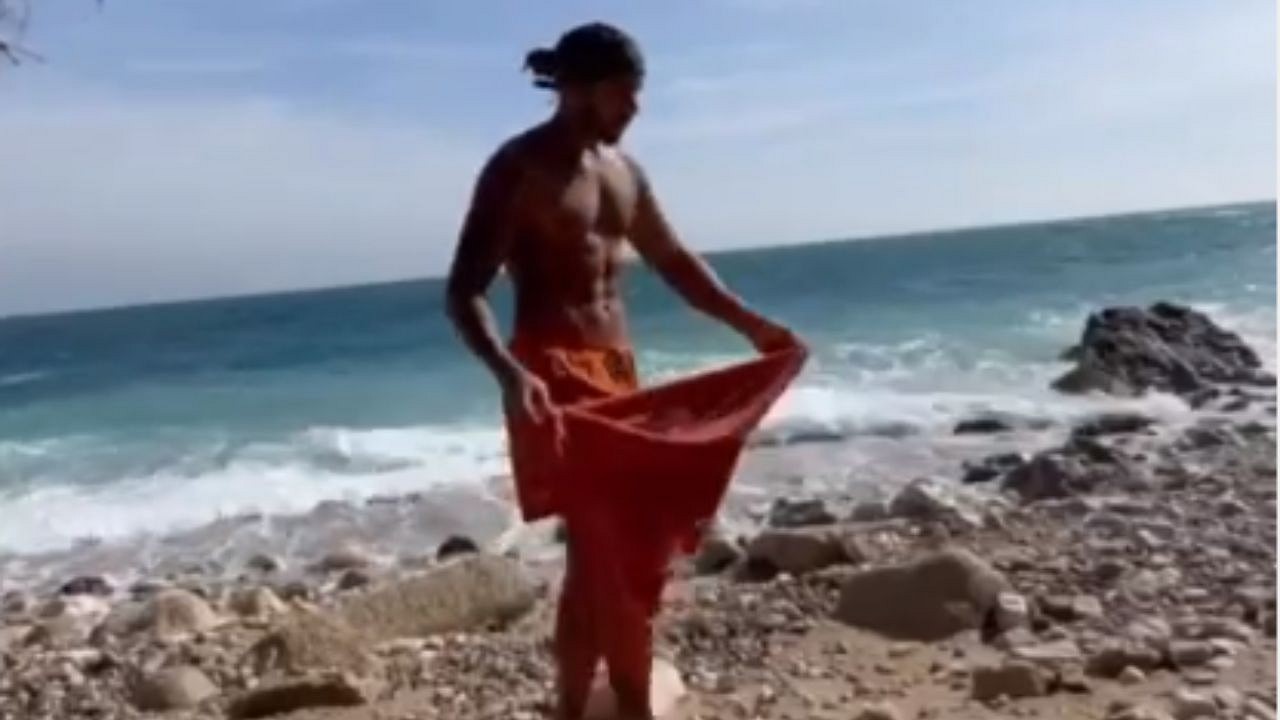 Lewis Hamilton is probably the fittest Formula 1 driver on the grid. Even at 38, he usually shows off his body with the minimum required fat. His gym sessions look as intense as they could be for an athlete, and when he flexes his physique on social media, it becomes a thirst trap for his admirers.
With the season's second race coming, Hamilton takes on another intense workout routine to prepare for the Saudi Arabian Grand Prix. The Briton posted a shirtless video of his on Instagram, where he is seen on a beach going for a dive in the water.
In the post's caption, he stated: "Started my week with 15K run and a 12-degree dip. Love this feeling." The 15k over here is 15 km run, which in miles is approximately around 9.3.
Also read: Fernando Alonso, After His Redemption Podium, Confessed He Could end Up Staying in Formula 1 Till 47
Lewis Hamilton loves beaches
Hamilton is a wanderer, and more than anything, beaches are his calling. The seven-time world champion is often spotted having a good time around massive water bodies.
He loves to surf and last month was spotted doing it. During the summer break, he has gone on yacht rides with his rumored girlfriends, celebrity friends and even his team boss Toto Wolff and his wife, Susie Wolff.
Even his pet dogs haven't been aloof of the fun time in the water. A few years ago, he was spotted with Roscoe and Coco on a beach, and the Briton was having fun playing with them.
Mercedes isn't optimistic about the season
While he had his relaxing session ahead of the race on a beach, he would be tensed about Mercedes continuing on a poor run. In the season's inaugural race, the Silver Arrows clearly lacked pace against Red Bull, Ferrari and even Aston martin.
The Briton finished the race at P5, while his teammate George Russell got a P7 result. With the underwhelming result, the Mercedes team looked dejected even after reportedly getting considerable gains in W14 compared to the predecessor W13.
But other teams managed to have better progress. Both Mercedes drivers and the team boss Toto Wolff believes that Red Bull would easily take away the season by storm.
Also read: $210 Million Contract Obligates Cristiano Ronaldo To Chill Out With Lewis Hamilton & Max Verstappen During Saudi Arabian GP
---