Team Redline Win Virtual 24 Hours Of Le Mans Despite Max Verstappen Forcefully Retiring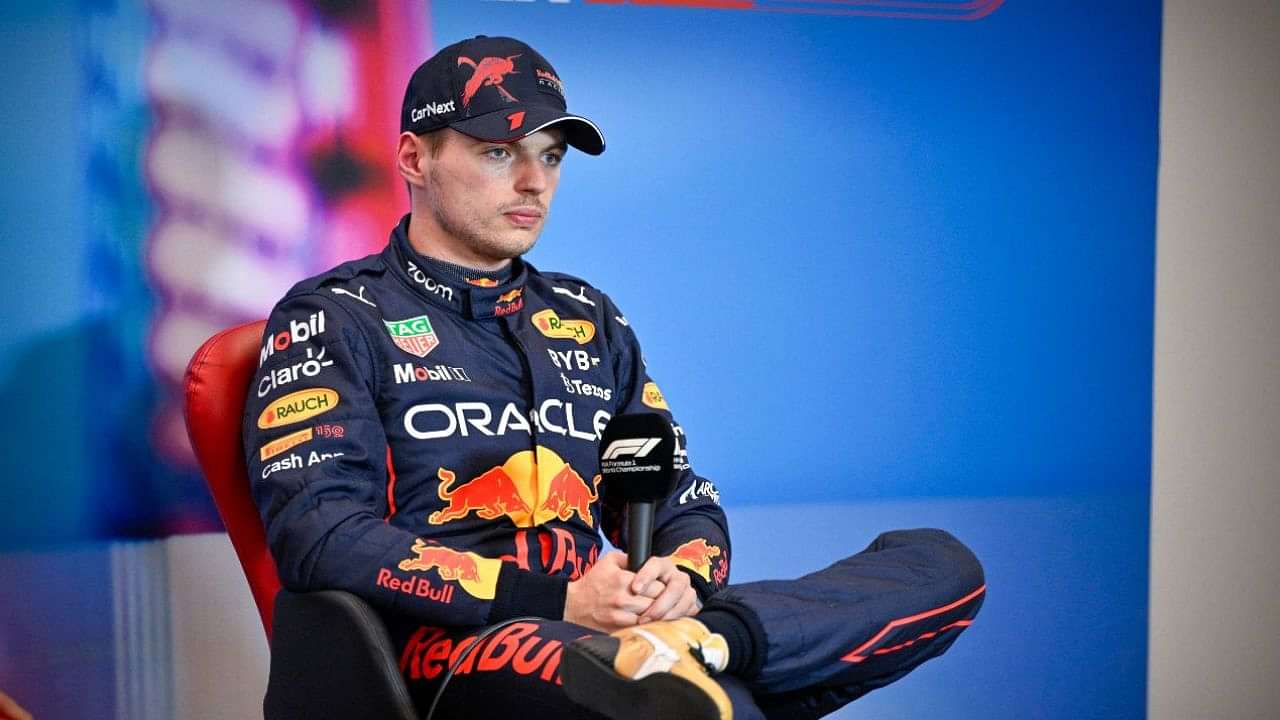 When it comes to sim-racing tournaments, very few are important and big as the virtual Le Mans. Talking about F1 drivers, no one prepares for it as hard as Max Verstappen, and this was the Dutchman's third consecutive year in the race.
Verstappen spent hours on his sim setup, practicing to make sure he wins the 2022 Virtual Le Mans. However, a huge error on the organizers' part forced the Red Bull ace to retire from the race. Halfway into the race, Verstappen's Team Redline disconnected and he was in P13 at the time. This wasn't a one-off incident either, because, throughout the duration of the finals, there were several server crashes. There were also multiple red flags brought out throughout the course of the race.
Loading embed tweet https://twitter.com/TraxionGG/status/1614558990985269248?ref_src=twsrc%5Etfw
When Verstappen's Redline disconnected, the race officials did not allow him to rejoin in P13. The fact that more than half of the race had passed, and that he had to join the back of the field if he wanted to continue, made Verstappen take the decision of retiring from the race.
After his forced retirement, the 25-year-old admitted that he won't ever compete in this event, and slammed its organizers.
Also read: Charles Leclerc Talks About Importance Of Joining Ferrari And Helping Future Generations Follow In His Footsteps
Team Redline wins 24 hours of Le Mans even though Max Verstappen retired
Verstappen is a very avid sim racer and is also one of the best around. The amount of effort he puts in despite being a two-time F1 World Champion made him the clear favorite ahead of the start of the tournament. This is why when he lagged out, most viewers felt that Team Redline's chances were slim.
However, the other car of team Redline ended up taking the chequered flag and won the race. Chris Lulham, Luke Bennett, Felix Rosenquist and Felipe Drugovich guided the other Team Redline car to victory, and saved face for the outfit. Lulham was the one who was behind the wheel when their car crossed the finish line.
Loading embed tweet https://twitter.com/LeMansVirtual/status/1614620720587280386?ref_src=twsrc%5Etfw
Out of the winning team, Drugovich is arguably the most famous driver. He won the 2022 Formula 2 Championship and is widely expected to land a full-time F1 seat for himself very soon. For now, however, he will spend the season on the sidelines as a reserve driver for Aston Martin.
Also read: Toto Wolff describes George Russell's traits that make him future world champion
---